Promoter Godzillionaire's hint on Facebook Sunday night sent fans speculating as to which Summer Sonic 2017 performer will be gracing Bangkok next, following Phoenix's obvious hint by another local promoter.
Now it's finally revealed that American rockers Foo Fighters, the headlining act themselves, will be performing in Bangkok soon.
"You're ready? Rock fans rejoice!!!" reads the caption. "Stay tuned for updates on this page."
See also: French alternative rockers Phoenix to play Bangkok for the first time
While it's not the name we initially made a safe bet on, we're more than stoked to learn that the Grammy-winning group will make their historic return to Thailand after 21 years (take that, Coldplay fans). They first and last performed in Bangkok in 1996 at the MTV Alternative Nation concert at Indoor Stadium Huamark alongside the Beastie Boys and Sonic Youth (boy, what a lineup). Here's a little memorabilia from the show and proof that people could once see these 90's legends together for THB400 (~USD11.65).
While we wait for details, here's a classic.
Godzillionaire is the team behind Nelly Live in Bangkok on Thursday, May 17. Check out details here.
---
Update (May 16, 8.30am): Foo Fighters are confirmed to be performing in Bangkok on Thursday, August 24 at Impact Challenger Hall 2.
Tickets go on sale May 22 (10am) through Thai Ticket Major and TicketBox, going at THB2,500 / 3,500 / 4,500 / 5,000 (Standing) / 5,500 / 6,000 (Standing) and 6,500. Foo Fighters official fan club pre-sale is from May 17 (10am) – May 20 (11.59pm). Ticket and sign up information can be found here. Promoter pre-sale is from May 18 (10am) – May 20 (11.59pm) and will be on Event Pop. The concert is brought to you by Jamdee, Miracle Management and Tourism Authority of Thailand.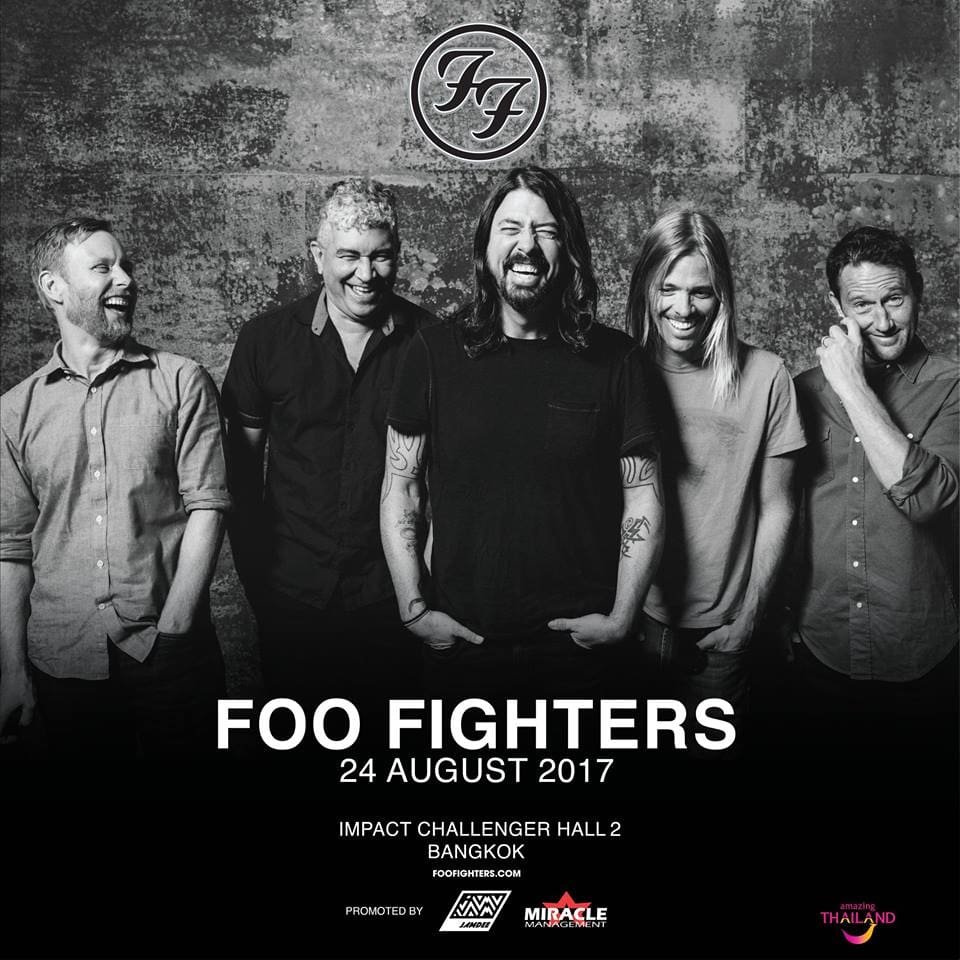 ---
Update (Jul 11): Foo Fighters will be supported by local rock veterans Silly Fools and Ebola.
Have something to add? Tell us!