Entertainment brand MDLBEAST's online music festival will feature Steve Aoki, Afrojack, Maceo Plex and more from unique locations around the globe.
MDLBEAST, one of the world's biggest EDM festivals in Saudi Arabia, are back with an immersive virtual music festival titled Freqways – a 12-hour virtual experience that will start at 7pm (GMT+3) on June 20 and ends 7am the next day (June 21) which coincides with the global World Music Day.
See also: A list of current and upcoming livestreams to tune in during lockdown
The online event features a wealth of renowned international electronic music artists including Steve Aoki, Afrojack, Maceo Plex, Claptone, Danny Tenaglia, Deep Dish, Sasha, Butch, Art Department, Gui Boratto, Benny Benassi. All DJs will be performing from various cities around the world such as Berlin, Washington, Miami, Las Vegas, Amsterdam, New York, Dallas, etc.
They will be supported by regional acts such as Baloo, Cosmicat, Jade x Tala and Antabi Brothers, and will be performing from places within the Saudi region such as Diriyah, Abha, Al Baha, Al Balad in Jeddah and more.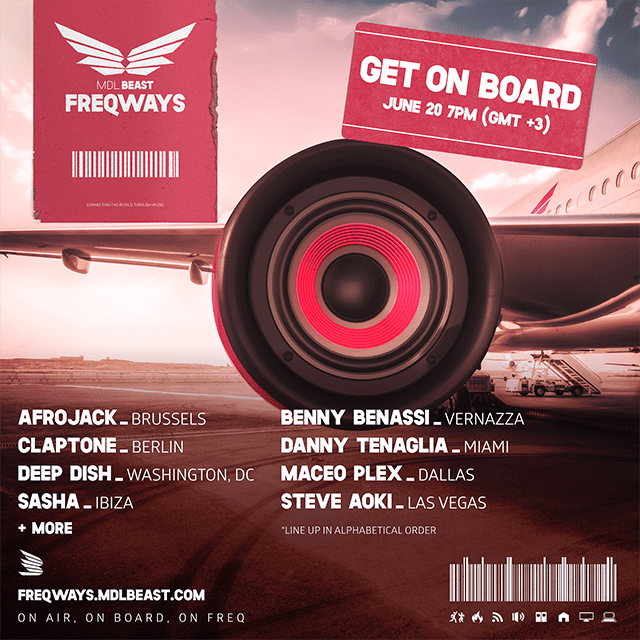 Additionally, the online festival will be integrating existing virtual museums and galleries to give opportunities for attendees to explore Saudi culture, art and heritage in a unique and interactive way from the comforts of your home. Merch will also be available for purchase during and after the event.
Chief creative officer Ahmad Alammary says:
"The music industry in the region is raw and the merging of neo-culture and technology creates a new buzz, inspiring young musicians to create fresh, unexpected music. MLDBEAST is here to celebrate that… Music and art are universal. A language that can bring people together, inspiring new thriving, creative communities."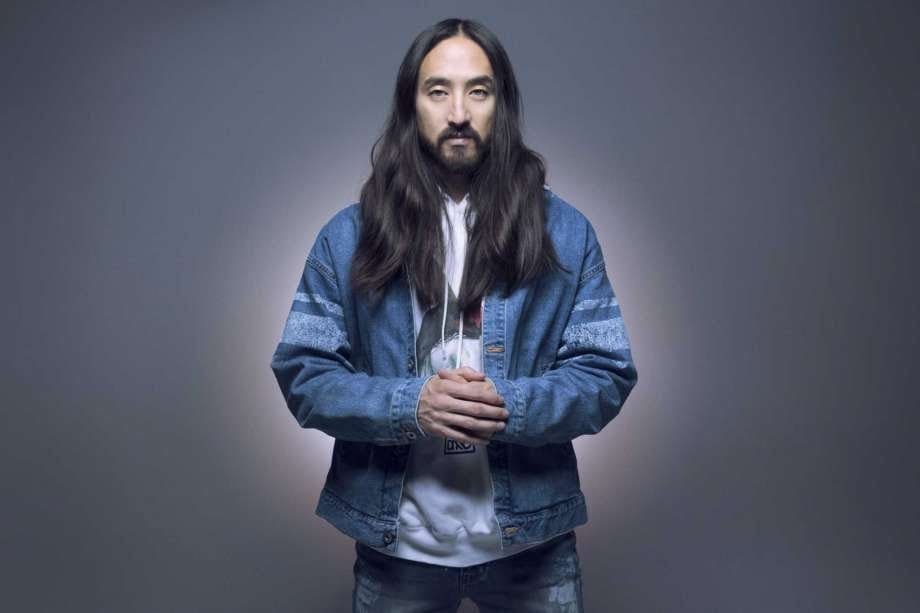 Check out the festival's full lineup below:
INTERNATIONAL ACTS
Afrojack (Amsterdam)
Art Department (Barcelona)
Benny Benassi (Vernazza)
Butch (Frankfurt)
Claptone (Berlin)
Danny Tenaglia (Miami)
Deep Dish (Washington DC)
Dirty South (Melbourne)
Delano Smith (Detroit)
EDX (Zurich)
Laidback Luke (New York)
Gui Boratto (Sao Paulo)
Maceo Plex (Dallas)
Phil Weeks (Paris)
Sasha (Ibiza)
Steve Aoki (Las Vegas)
Steve Lawler (Midlands, UK)
& MORE
REGIONAL ACTS
Anmarz (Jeddah)
Antabi Brothers (Diriyah)
Baloo (Al Baha)
Cosmicat (Red Sea)
K.LED & Majid (Riyadh)
Jade x Tala (Beirut)
& MORE
MDLBeast is best known for their annual MDL Beast Festival in Riyadh. The Middle Eastern entertainment brand's EDM festival was the region's largest festival to date and has brought quality underground music into the spotlight. The brand have stated that Freqways is an opportunity to showcase both local Saudi talent and iconic locations across the Kingdom, and helps bring like minded individuals together for art, music and culture.
The digital music festival can be streamed on Saturday via the MDL Beast website.
Visit the official website, Facebook, and Instagram pages for more info.
Have something to add? Tell us!