The singer-songwriter Peter Sagar will be performing songs across his expansive 4-album discography on 27 February 2020.
"When you walk alone, you're never lost."
At least, that's the operating principle behind HOMESHAKE, the recording project of Peter Sagar. Over his first three albums, Sagar followed his own idiosyncratic vision, a journey that's taken him from sturdy guitar-based indie-pop to, on 2017's Fresh Air, a bleary-eyed take on lo-fi R&B.
Now, with Helium, Sagar is putting down roots in aesthetic territory all his own. Landscape that he once viewed from a distance now forms the bedrock of his sound, and from here, he looks back out at the world as if through a light fog, composing songs that feel grounded and intimate, even as they explore a dispersed feeling of isolation.
Sagar is set to play at Aliwal Arts Centre, Singapore, on 27 February 2020.
Tickets at $50 (Limited Early Bird) | $60 (Standard) via iGo Ticketing.
---
[Updated]: HAVE YOU HEARD? presents HOMESHAKE in Bangkok.
Montreal indie pop first performed in Bangkok in January 2020. This time around, Peter Sagar is returning back with his newest album Helium (2019), symphonic songs including 'Just Like My', 'Nothing Could Be Better', and 'Like Mariah'.
The event will also be supported by an upcoming Thai indie band Soft Pine.
Tickets are available for 900THB via 

Ticketmelon

.
The event will take place at De Commune, Bangkok on March 2, 2020.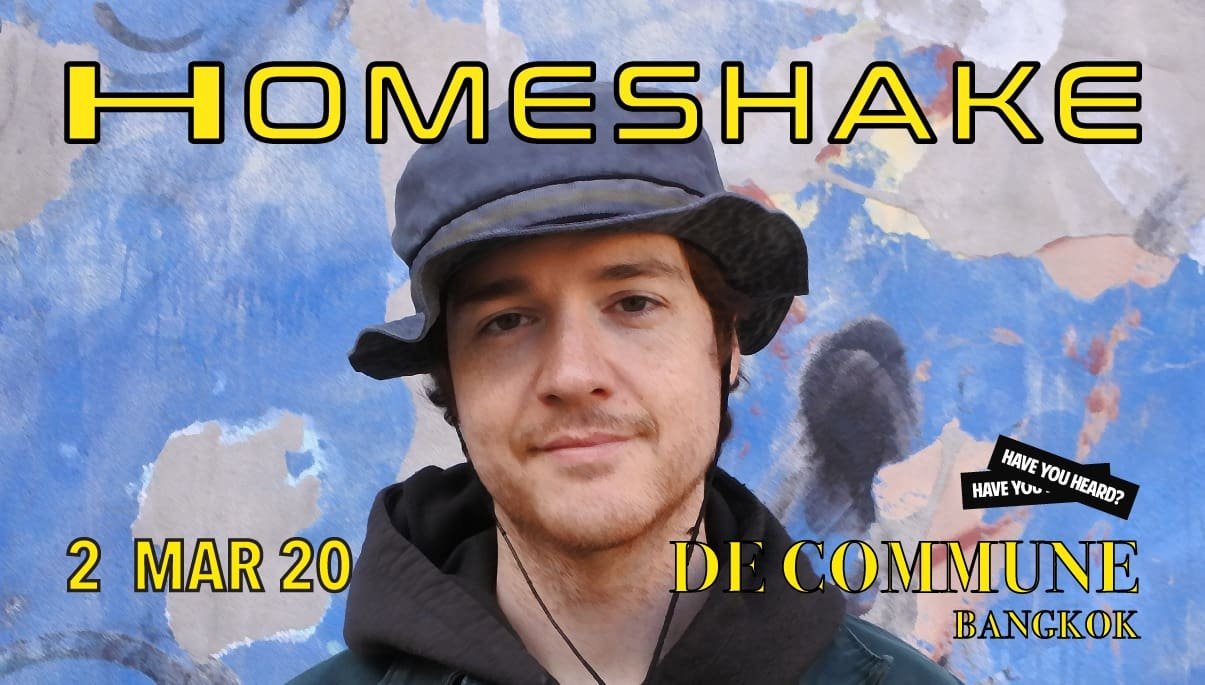 Have something to add? Tell us!