The festival like no other, that includes yoga sessions, a run, a feast and music acts will return to Sentosa this year on 30 and 31st May with more than ever, and with indie pop headliner – Two Door Cinema Club!
The band from Northern Ireland are set to headline AIA Glow Festival this year, and we can't wait!
Formed in 2008 by three schoolmates from Bangor Grammar School in County Down, the trio consisting of singer Alex Trimble, guitarist Sam Halliday and bassist Kevin Baird formed the band intending to add a pristine melodic frisson to the helium rock sounds of Foals and The Maccabees.
Signing to French indie label Kitsune, they built a DIY phenomenon by dint of relentless touring and a close connection to their online fanbase, nicknamed "The Basement People".
Within two years, they were playing to festival tents rammed with 30,000 rabid Cinephiles with their debut album 'Tourist History' going platinum on the back of cult singles such as 'Something Good Can Work' and 'What You Know'.
In 2011, their second album 'Beacon' – recorded with Jacknife Lee (U2, REM, Bloc Party) in his LA studio – hits Number Two in the UK and the band headlines Alexandra Palace and the O2 – the ultimate modern-age success story!
Since then, Two Door Cinema Club has had numerous sell out tours all around the world and are favourite headline acts across global music festivals.
The indie band were last in Singapore in 2017 and 2013, and then earlier in 2011 for Esplanade's Mosaic Music Festival. They will return to Singapore for AIA Glow Festival and play on Saturday, 30th May 2020.
This year's AIA Glow Festival yoga highlights include Lululemon's global ambassadors like Baron Baptiste and Jonah Kest.
For over 20 years, Baron Baptiste has been an influential teacher, leader, and catalyst for transformation. On the mat, he teaches Baptiste Yoga™, a style of yoga which was founded in the 1940s by his father, Walt Baptiste. Baron is a global yoga ambassador for lululemon and is committed to developing leaders in the world through the power of practice. He co-founded Africa Yoga Project, which educates, empowers, elevates and expands employability with youth in Africa using the transformational practice of yoga.
Jonah Kest has been a student of yoga since day one. Surrounded by his father and uncle, who were western vinyasa trailblazers, he spent his early years observing and learning from the best. Over the years, his upbringing has translated into a committed asana practice, daily meditation, and consistent cultivation of gratitude. His grace, compassion, and inspiring intensity are evident in everything he does – both off and on the mat.
There's simply so much to indulge in when you're at AIA Glow Festival. The adventurous and incredible range of activities happening all around our festival grounds is bound to put a smile on everyone's face — no matter who you are!
Head to Curiocity – A zone dedicated to wellness talks and workshops that focus on enlightenment of both body and mind. Find peace, wisdom, and joy by just being present in the moment, and listening to some fascinating people who've found their happy place in life.
Get your hands dirty at Dirty Hands – Let your creative juices flow at our hands-on activity corners. Take your pick between spinning the pottery wheel or weaving your very own tapestry piece to create a unique gift that you get to bring home with you!
Bring out your inner Picasso and experience the alternative to better mental wellness at our Art and Soul section!
There's even something for the kids and young at heart at The Wild Child zone. The perfect spot for families with children in tow. Planned in conjunction with HoneyKids, activities include Food Exploration Experience, Sound and Music Creation, Family Yoga Classes, Fun Dance Sessions and more. Guaranteed to keep you and the kids entertained for hours!
Or just want a place to zone out? Escape the crowd at our serene secret island – Secret Island: Om-Land. Clear your mind and regain the balance in your life by focusing on yourself through meditation and sound healing classes. Zen away to a world of your own, but don't forget to glow back for the party!
Glow 2020 is a one-of-a-kind festival filled with illuminating lifestyle experiences designed to leave you happier and healthier than when you arrived. From global yoga sensations and international headline music acts, to sound baths and ecstatic dancing, gourmet foodie fun, mindful kidz play, meditation workshops on a secret island, artful therapies, inspirational talks, pampering pleasures, and their signature feel-good charity Run to Brunch on the morning after, it is a festival for the heart, mind, body and soul.
And if last year's festival is anything to go by, you're going to want to go to 2020's one too! 
AIA Glow Festival 2020 is set to take place at Palawan Green on 30th and 31 May 2020.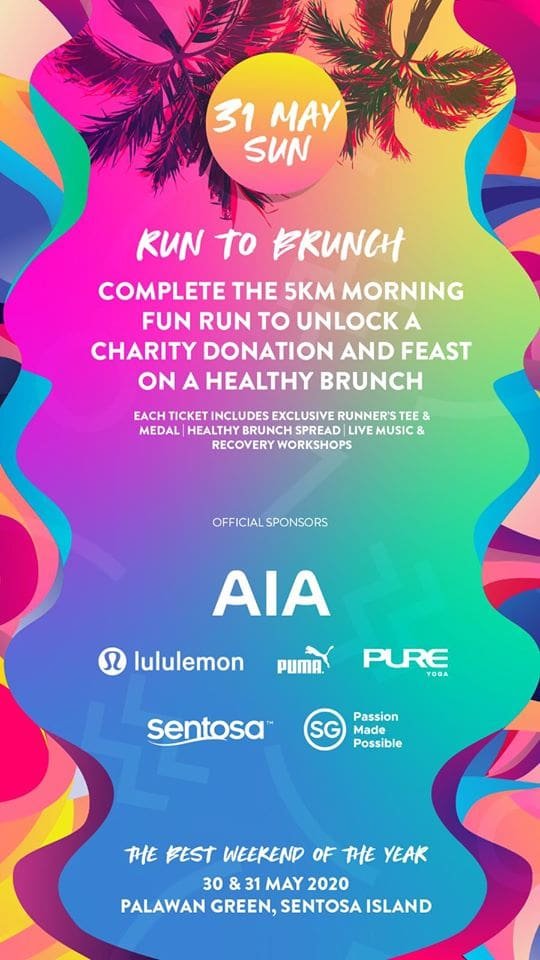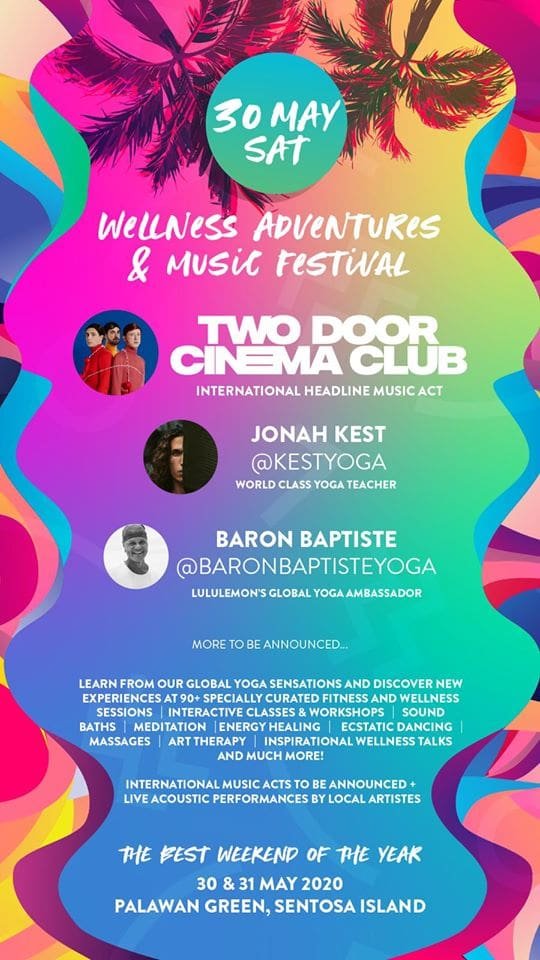 Have something to add? Tell us!