AIA Glow Festival 2019 was a GLOW with happy faces, happy hearts and happy bellies
Howdy lovely readers and festival goers! Like an 'Eat, Pray, Love' novella, the inaugural AIA Glow Festival organised by Exceed Sports and Entertainment at Palawan Beach, Sentosa on Saturday (25 May 2019) was perhaps one of the best festivals that the AsiaLive365 team have attended in Singapore to date.
From Yoga to a Feast to Music, there was really something for everyone to rejuvenate, refuel and recharge at the end of a long work week.
Commencing at 7.30am in the morning with yoga classes which included some mass yoga sessions taught by renowned yoga teachers Laura Kasperzak and Marysia Do, the afternoon continued into a non-competitive 5km around the island, before finally ending with a night of music to party, dance and groove to from the likes of The Sam Willows, Nina Nesbitt, Rudimental and Lost Frequencies.
Aesthetically the feel of the entire festival felt absolutely serene and full of love. There were yoga enthusiasts, runners, kids, families, and even dogs at the festival, which was utterly lovely.
Amidst the many yoga spots, there was a little corner to exhibit one's artistry in colouring, a meditation "corner" down a small off-beaten "track" to…well… meditate (no phones allowed here), and even a masterclass to learn how to make healthy dim sum from Chef Jeremy Pang.
Water coolers around the space also provided a chance to fill our bottles with water and hydrate – which was very much appreciated – especially as it did not run out!
At the AIA Marketplace where the Feast was, one could simply bask and sit on the "lawn" while enjoying some lovely food from the Recharge and Refuel stands behind.
The food. Well… it was absolutely fabulous. In fact, the best that we have had in a festival here so far! The entire atmosphere of the food stalls really reminded one of us like she was back in Melbourne, Australia. It was so good…
From Shakes to Açai to Dumplings to the currently trending Impossible Burger which is made from plant extract, the array of dishes served would be enough to tantalise any foodie's taste buds.
Some of them were even "interactive". For instance, at the 'Shake Farm', customers could ride on a bicycle to power and juice up their own shake! Which actually looked really fun!
With so much food to decide upon, we was spoilt for choice. 'Scrambled' came up tops, dishing at least two favourite dishes among the AsiaLive365 team – the Glow Eggs and Guac (which was scrambled eggs with guacamole) and Scrambled eggs with Smoked Salmon. Ahh… Perfection…
The evening continued into the Music aspect of the festival under a colourful well-lit Cupola tent which lit up at night and where the sounds of local band The Sam Willows filled the air, equally filling our hearts with colours and tones from their set.
'Take Heart', one of their more popular hits, got the crowd and many of their fans moving and dancing. The performance also marked the last performance the quartet will be playing for a while as each band member pursue solo music careers with recent releases by band members Narelle Kheng (Narelle) and Sandra Riley Tang (Riley) with 'Outta My Head' and 'Burn' under Sony Music Entertainment respectively.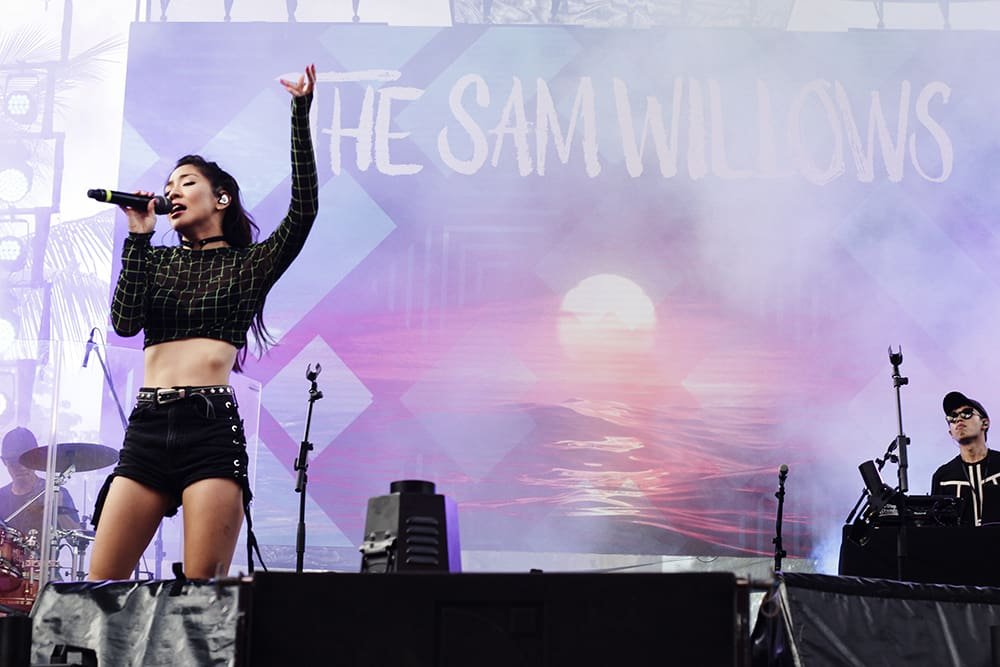 In Singapore for the first time, Scottish singer-songwriter Nina Nesbitt serenaded our souls and hearts with many songs from her latest album – 'The Sun Will Come Up, The Seasons Will Change'.
Her 60-minute set was iridescent and showcased the cordial musician. Retelling personal stories before each song, her set was a good mix of acoustic stripped down songs in which the 24-year-old shone and upbeat pop tracks that lie in between the realms of bubblegum pop and indie-folk. She was like the first rays of dawn and sunburst to the heart.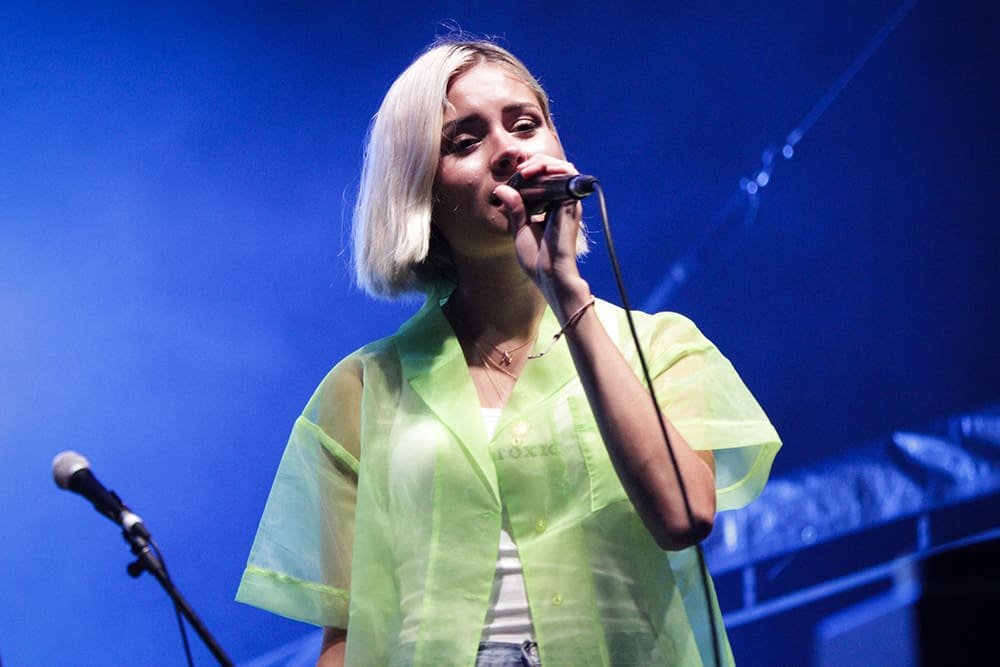 Favourites sung that night included 'Colder', 'Empire' and 'Things I Say When You Sleep'.
'Things I Say When You Sleep' felt like silhouette of stars that draped over you. It was poignant yet incandescently beautiful – almost like a Van Gogh 'Starry Night' painting…
Perhaps our only wish was that she had sung 'Last December' as well. Now that would have really pulled at the heartstrings.
Closing her set with 'Loyal to Me', Nesbitt invited four lucky fans to stage, who had been holding a brown paper bag sign up for her throughout the entire hour.
'Can we dance on stage' was what their sign said. And the lucky girls got their wish. Awww… Bless…
Closing the festival evening were two more sets featuring English drum and bass band Rudimental and Belgian DJ Lost Frequencies. Rudimental pumped up the atmosphere with their fast-paced consistent beats and soulful vocals while Lost Frequencies closed off the night with his signature deep house and tropical house tunes.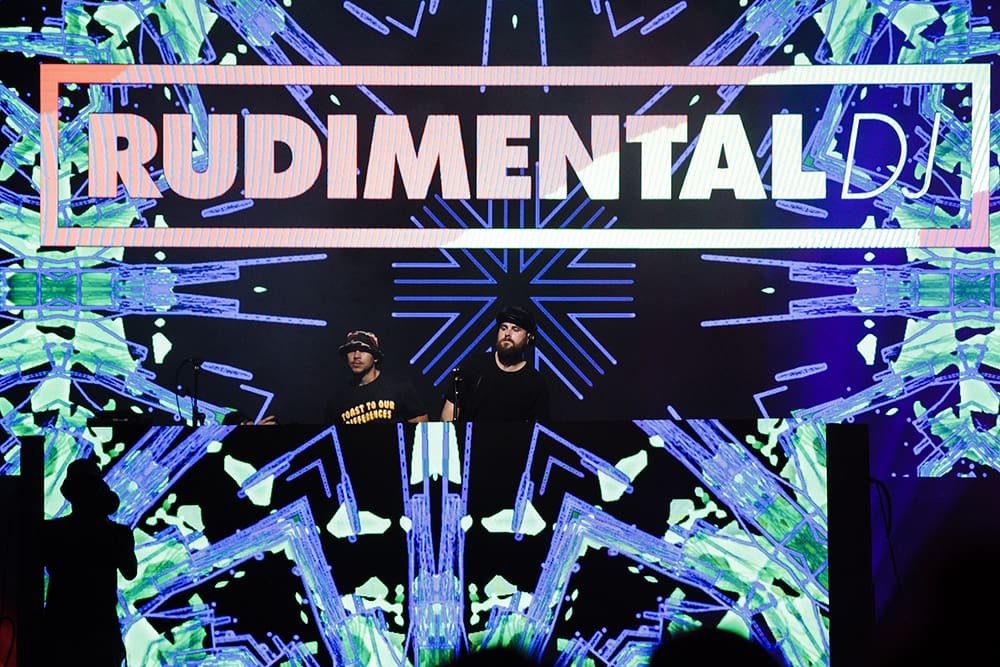 The crowd was in clear euphoria as scattered groups powered through both sets in constant motion without a care in the world. It was a rather amiable sight to behold as friends danced through the night and dog-owners grooved with their beloved pets.
There was just so much love exuding from this festival from start to end. AIA's Glow Fest was…literally glowing!
A story by Ronald Goh and Vanessa Mostafa
Special Thanks to

AIA Glow Festival

and
Saffron Communications
. 
Have something to add? Tell us!