The themed music festival SPECTRUM Dance Music Festival 2019 ft. Afrojack, Kygo, Charlotte De Witte, Claptone and many more!
SPECTRUM Dance Music Festival, the largest festival in Asia will be held from the 7th-8th in Seoul, Korea operating on a theme of a 'The Future Of Culture Technology'.
The organizer, Dream Maker Entertainment of SPECTRUM plans to build a series of stories and build a spectacular world that will give audiences different kind of experience that can't be found in other domestic festival.
This year's story is based on 'PROJECT HUMANOID' which be developed under the theme of 'THE FUTURE OF CULTURE TECHNOLOGY'
The Spectrum Dance Music Festival is a 'Story-Type' theme festival' that adds story every year under a huge worldview called 'The future of culture technology'. The stage design and production progresses every year to a conceptual space that expresses worldview from dancers, performers and parade given a fantastic performance that can be experienced at SPECTRUM.
For more information on ticket prices check out

Spectrum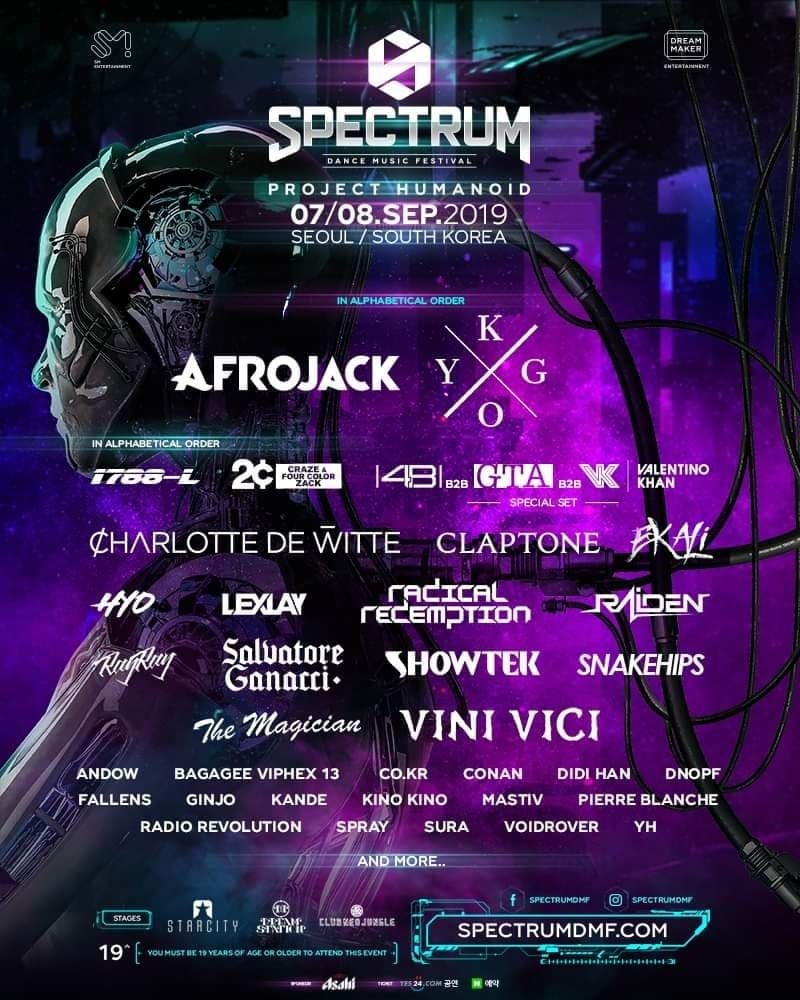 Have something to add? Tell us!