We interviewed German singer-songwriter Zoe Wees on her debut solo single 'Control', opening for Sam Smith for his virtual concert at Abbey Road Studios, and her recent nomination for Newcomer of the Year at the annual NRJ Music Awards.
It's been an incredibly busy but eventful year for 18-year-old Zoe Wees.
The young German singer, who first made waves back in 2017 as one of the finalists of The Voice Kids in Germany, dropped her debut single in March. Titled 'Control', the raw and heartfelt ballad touches on her childhood struggles with benign rolandic epilepsy – a disease that had given feelings of anxiety, helplessness, and loss of control.
She explains,
"The sickness was stronger than me, and left scars that have become part of my life. Accepting them has taken so much time, but they make me what I am today: a fighter."
In a time where the world has stayed under lockdown from the COVID-19 pandemic, the song and music video displayed her deepest self to listeners and viewers – and helped her gain a huge following in the process with her vocal prowess and the song's relatable lyricism.
In the months that followed, the hit single has garnered over 100 million streams on Spotify and over 25 million views on YouTube.
In September, she followed the charting hit with a collaboration single with popular British singer Tom Walker on a new version of his song 'Wait For You'. By the end of October, she opened up for Sam Smith's highly anticipated virtual concert at Abbey Road Studios.
More recently, she was voted as one of the nominees for Newcomer of the Year at the annual French NRJ Music Awards alongside Doja Cat and Tom Gregory.
With all of these achievements under her belt, there is nowhere to go but up for Zoe Wees. AsiaLive365 caught up with the rising newcomer to talk more about opening up for 'Control', performing alongside Sam Smith, and what's in store for the next year.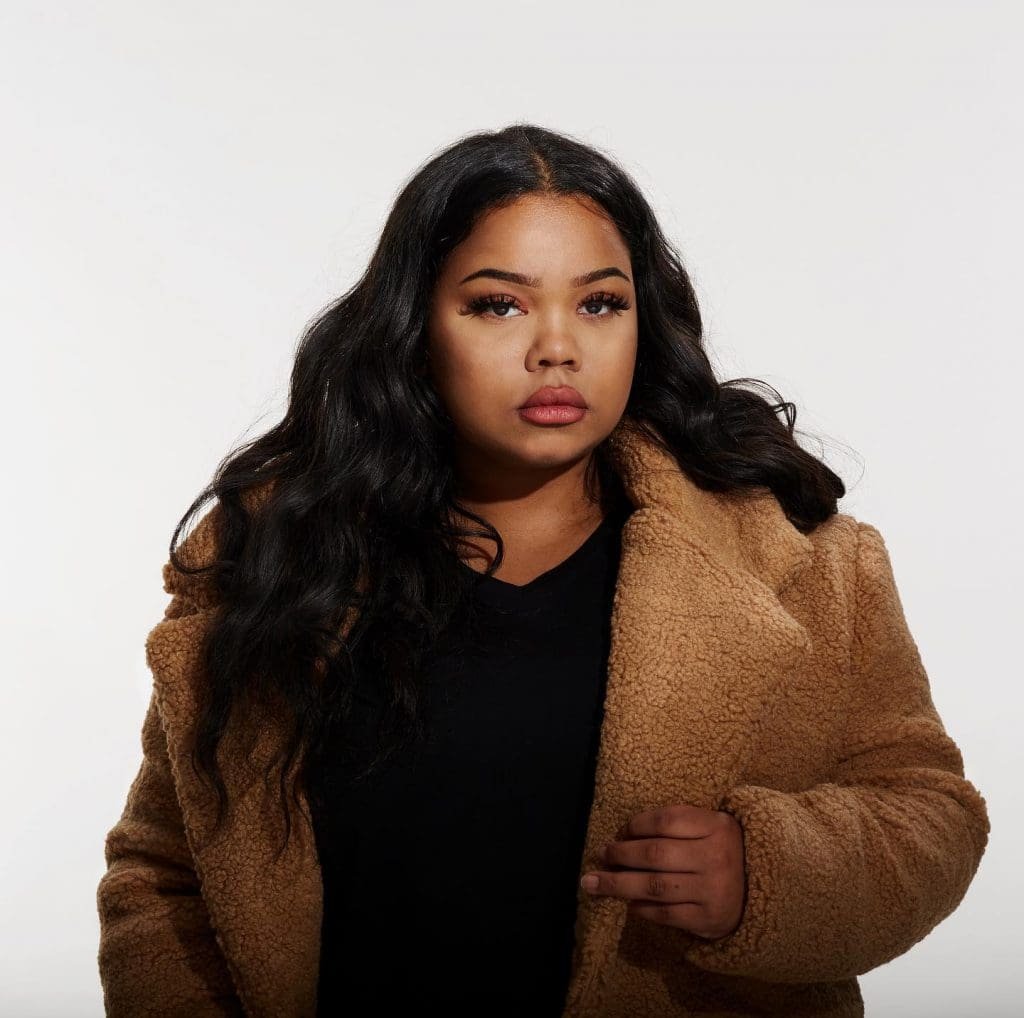 AL365: Hey Zoe, nice to meet you! How are you?
Zoe Wees: Hey! Nice to meet you! I'm good, how are you?
AL365: I'm doing OK. 2020, what with the lockdown.
Zoe: Yeah it sucks, but we make the best out of it.
AL365: First of all, I just want to say you have a great singing voice! Tell us more about yourself. What inspired you to become a singer?
Zoe: Thank you! I've always loved making music, from singing to writing songs. Jessie J, one of who are my biggest inspirations, made me see singing as more than a hobby. Music is my home.
AL365: 2020 has been a great year for you, despite the coronavirus. One of your most recent achievements this year is your nomination for Newcomer of the Year for the NRJ Music Awards. Congratulations! How do you feel about that?
Zoe: It's insane. I'm so thankful and I really appreciate that. I just never thought I would come THIS far! I can't believe it, it still seems unreal to me.
AL365: It's even more unreal! It's helped by the fact that the music video for your first major hit single 'Control', released back in March, has now over 24 million views on YouTube! Wow! That is no easy feat. How did you come up with the idea for such a personal song?
Zoe: I just wanted to write about something personal because when I wrote 'Control', I think it was two years ago, I didn't know how to accept my epilepsy and how to move on from it. Okay, I'm cured now, but I'm still struggling with anxiety. So I thought writing about epilepsy and saying thanks to this person who was there for me at the time was the best thing do. I know I'm not alone, I know that so many people are fighting with epilepsy and anxiety.
AL365: Was it difficult to open up about your anxiety and dealing with personal issues? How did you manage to overcome such difficulties?
Zoe: I was in a room with six people when I wrote the song who are the producers and songwriters. I didn't know any of them, but music connects. So for me, it was easy to talk about something like this. It's still really painful to talk about, we cried the whole time, but it helps me feel better.
AL365: Yeah, it's great to have this kind of inspirational song that people can relate to because they may feel lonely and not have someone to talk to about it. Did you expect the music video to have this many views in just eight months?
Zoe: No, actually. I don't know, I just thought only my friends would see the video. It's unreal, I don't even know what to say anymore! I'm so thankful for it.
AL365: In September, you've collaborated with Tom Walker on a new version of his song 'Wait For You'. How did that come about?
Zoe: I was in the studio and my producers chose me this song – 'Wait For You'. It was so weird because I came in the room and they told me, "Listen to this song!" and I was like 'Okay…?'. Then they told me, "Tom Walker asked you to jump in on this track". I was like 'OKAY!?' (laughs). I met up with Tom Walker, had a chat, and made the new version of the song.
AL365: Any future collaborations you would like to do?
Zoe: I would love to collaborate with Jessie J or Billie Eilish. I think a collaboration with them could sound insane!
AL365: At the end of October, you've also performed at the legendary Abbey Road Studios in support of Sam Smith. That was amazing! We've seen you perform 'Control' and a cover of Sam Smith's 'Fire on Fire'. How was the experience like performing with the one and only Sam Smith?
Zoe: It's so crazy that I could open for Sam Smith, especially at Abbey Road Studios when it is such a historic place. Everything that has happened right now, I would never, ever thought that I would come this far.
AL365: It's well deserved! You've worked pretty hard to get to where you are. Although it has been a very big year for you, has the COVID-19 situation affected your future projects or touring schedule?
Zoe: I don't know. I think people like 'Control' because it is so relatable when it comes to COVID. That's why people listen to this song a little bit more because they don't want to lose control you know? I wanted to play live shows, to promote 'Control', and get to know my fans, but none of that is going to happen right now. I think next year is not gonna happen too, so I'll keep releasing songs and hopefully get the chance one day to meet the people I'm writing for.
AL365: With lockdown in place how do you keep yourself busy when not recording or performing?
Zoe: When I'm home, I would always be writing songs. If you could see my notes, I always write everything down on paper. Even if it's just a word. No matter where I am.
AL365: What would you say are some of the most important life lessons you've learned ever since becoming a full fledged artist?
Zoe: That's a good question. Just be you. I was surrounded by so many people people who tried to tell me good things and to open up. Always be true to who you are because that is going to open up any door of opportunity.
AL365: What else is in store for you in the future?
Zoe: I'm working on the next single which is going to come out in January, and is part of an upcoming EP in the next year! For now, I'm more than happy with what I've achieved this year.
AL365: Once lockdown is over, what is one country or city you would like to perform in?
Zoe: I would like to perform in L.A. or New York City. It would be so sick. If everything is back to normal, I'm going to be in America, 100%
AL365: Let's just hope next year will be better than what we are going through right now. What would you like to say to your fans in Asia?
Zoe: I've spoken to a lot of Asian fans. You guys are so kind! I'm so thankful that I have the chance to talk to you, and I hope you all are safe.
AL365: Thank you once again Zoe for taking the time to answer our questions for AsiaLive365!
Follow Zoe Wees on Facebook and Instagram.
Have something to add? Tell us!