(4 / 5)
Texan post-rock veterans Explosions in the Sky played a triumphant, high-octane set on Friday, March 3 at The Coliseum at Hard Rock Hotel with adept finesse and well-timed dramatic pauses as they teased attendees with veering instrumental rock tunes and poignant sonic mastery.
The near two-hour long set consisted of wavering emotions and intrepid electric guitars as the five-piece band constructed a holy grail of rhythmic progressive rock, stamping their place as a crackerjack arena-ready seasoned band.
The night kicked off with four-piece garage/psychedelic rock opening act Unknown Mortal Orchestra, who played a tasty one-hour set of sensual groovy tunes accompanied with lo-fi grungy vocals and delectable instrumentals. Fronted by New Zealander Ruban Nielson, the band grazed through tunes such as "The World is Crowded" and "So Good at Being in Trouble".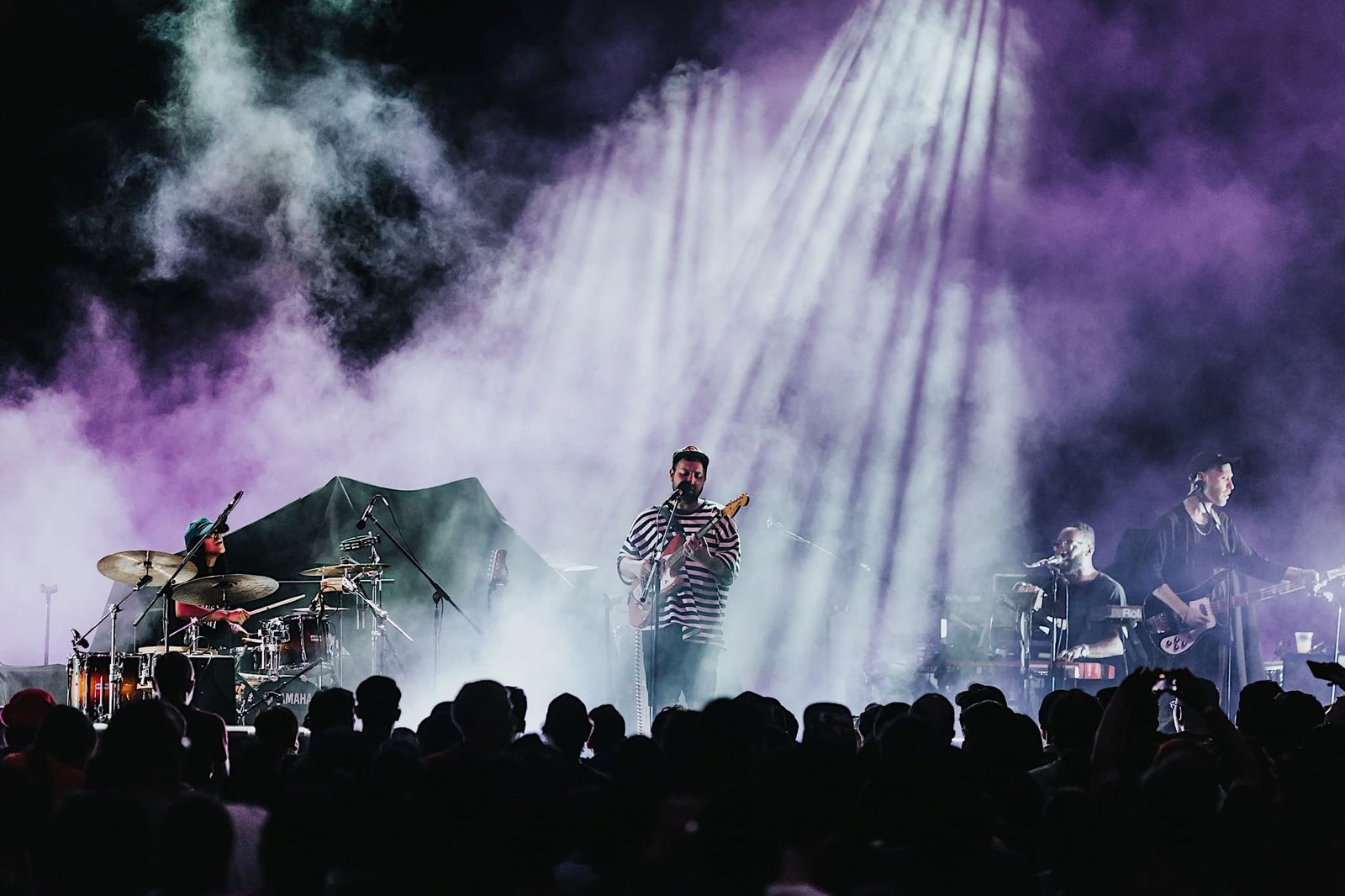 Nielson was clad in a striped black and white T-shirt and a cap and you could tell that the gawky crooner was slightly nervous as he warbled through the set, but tension thawed as he began interacting with fans past the barricades and even attempted a 180-degree spin on stage.
By 9.10pm, Explosions in the Sky sauntered on stage in various block-coloured T-shirts and jeans as fans cheered them on with dire anticipation. They started playing "Yasmin the Light" then "Catastrophe and the Cure", "Logic of a Dream" and "Greet Death". Within the first hour mark, the 1,300-strong crowd were head banging and sashaying as the band banqueted fans with a seamless set.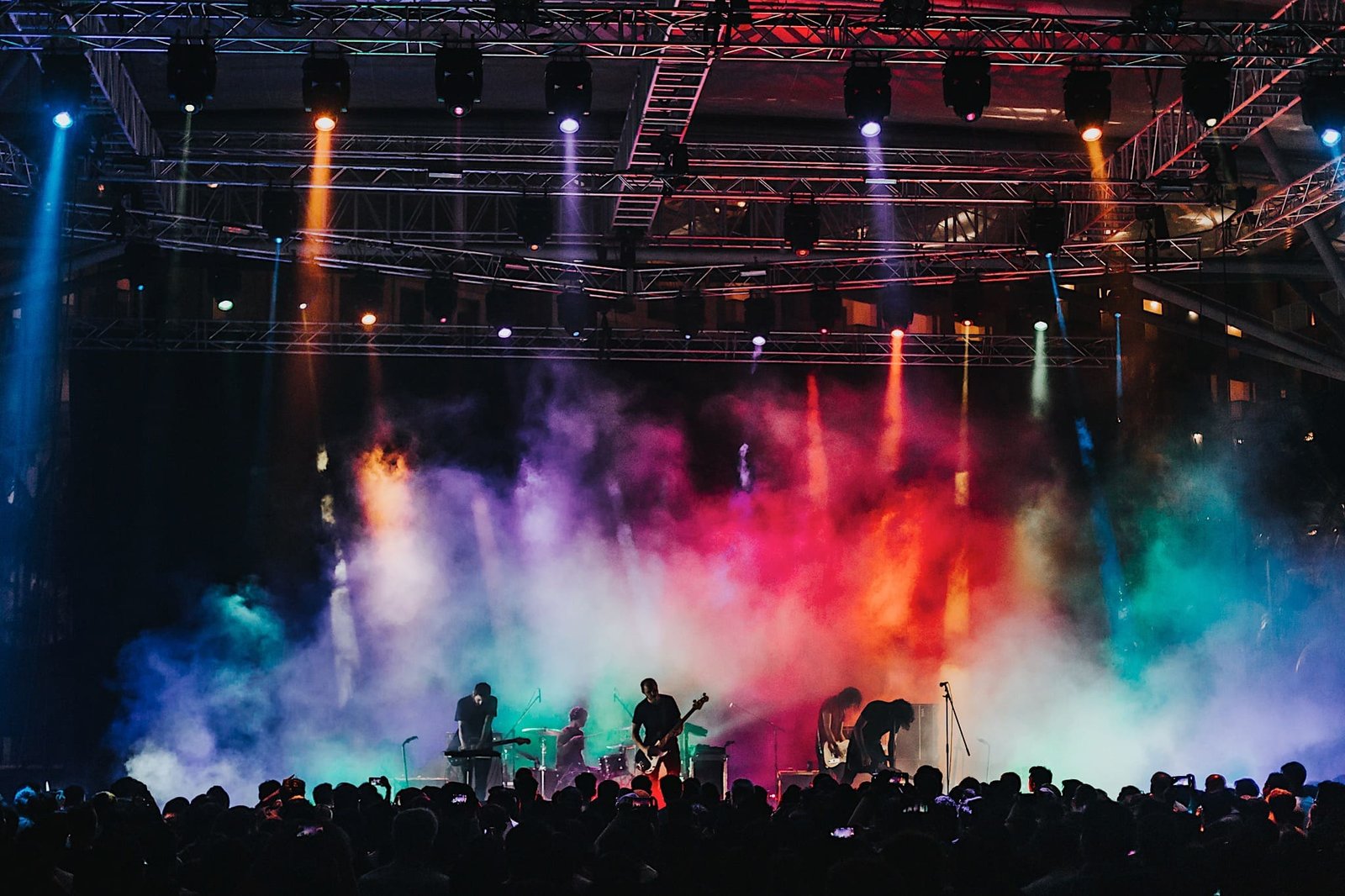 As I stood lumberingly in the midst of ardent fans, the ecstasy was palpable. Even as I closed my eyes for a moment to taste the electricity in the air, it was impossible to stay static for too long. The music was infectious; it made you keep moving.
"It gets you gong because there's so much energy," expounded long-time fans Alex and Brenda who often listen to the band while studying. "They are really tight. This band doesn't need to play all their songs and yet you enjoy those new songs you seldom listen to."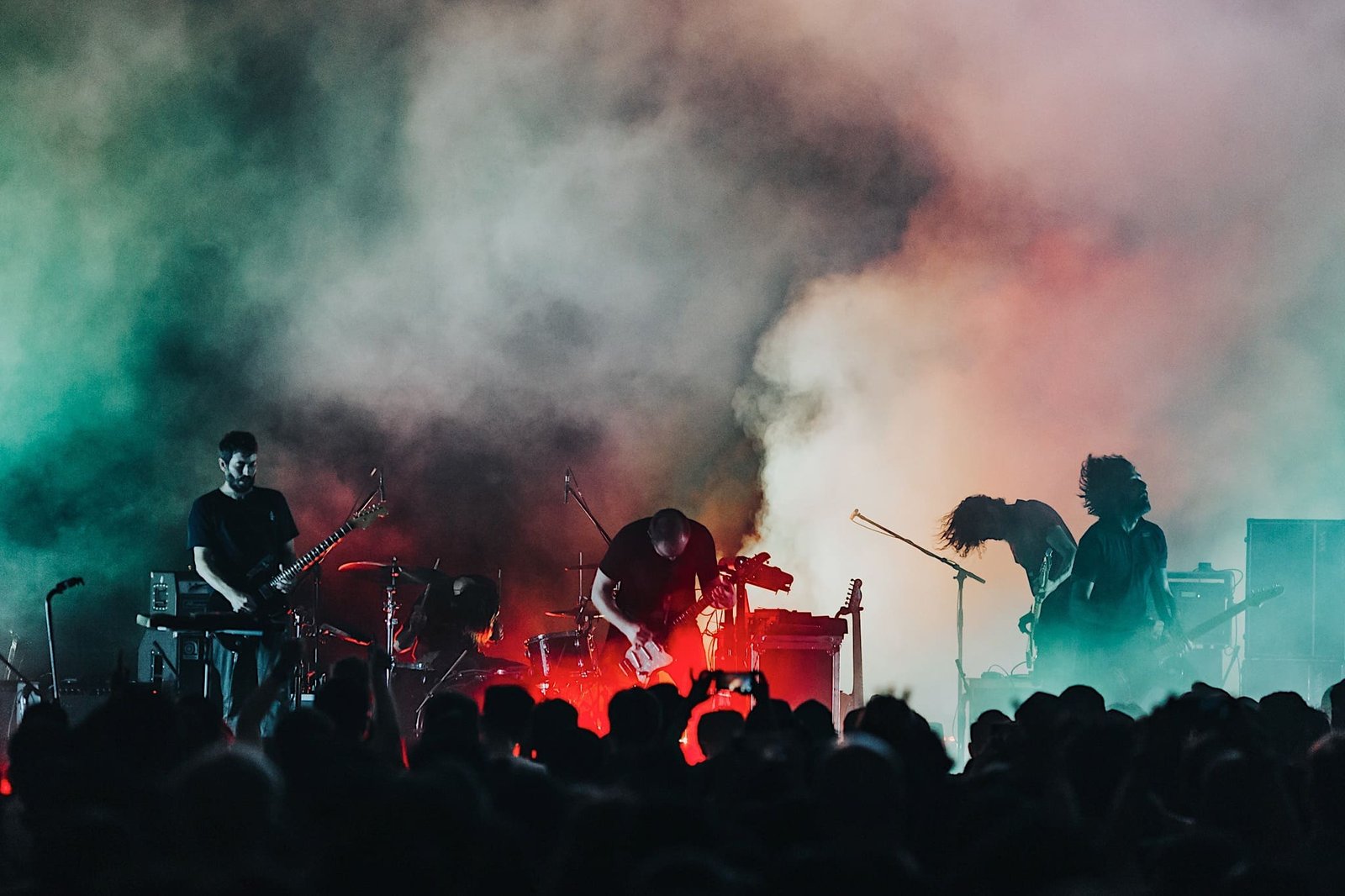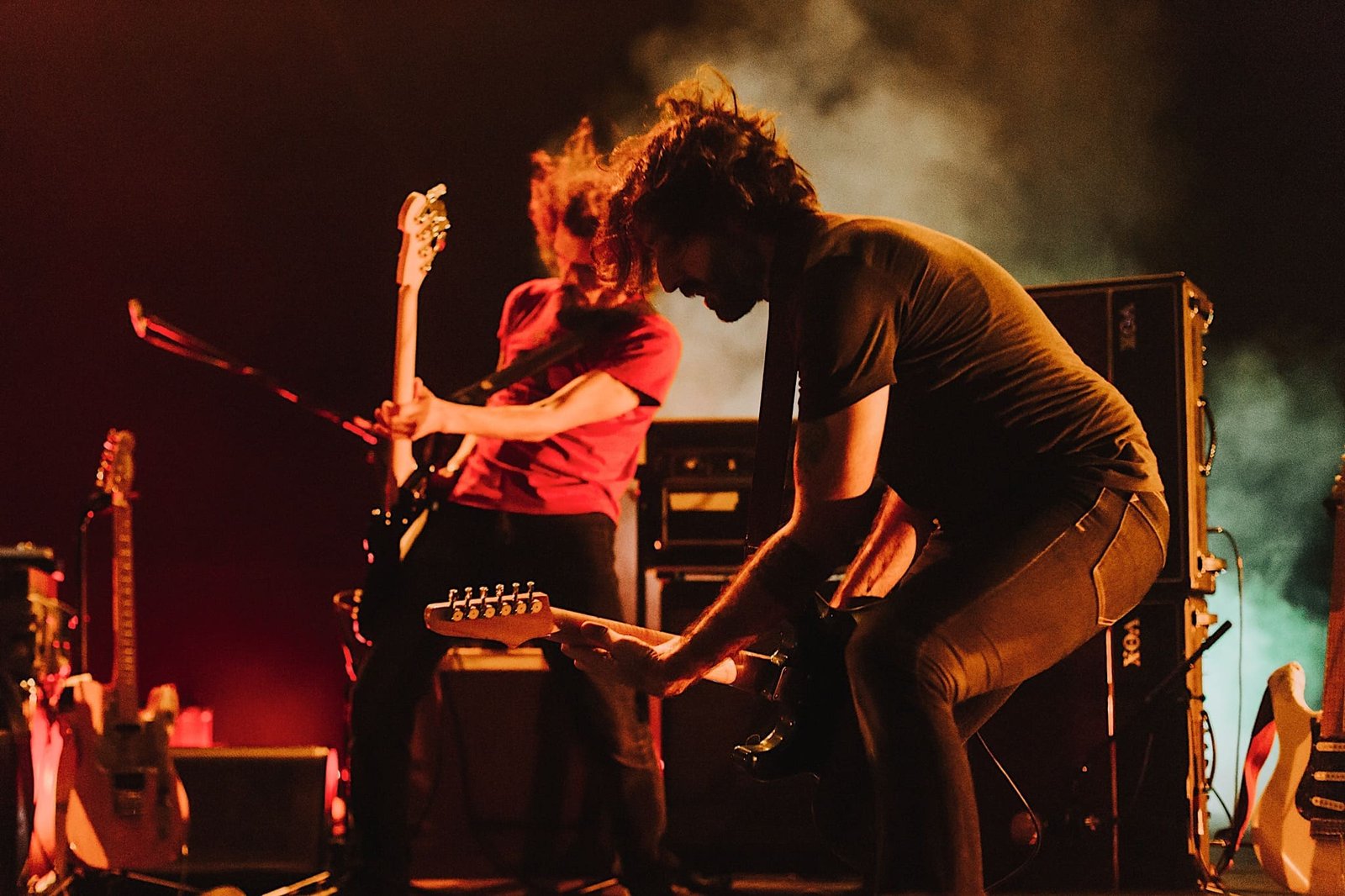 As the set was drawn to a close with "You Hand in Mine" and "Disintegration Anxiety", we witnessed a final stream of cadence, a bellowing streak of technicolour lighting and post-rock wizardry. It was after "The Only Moment We Were Alone" that Explosions in the Sky finally folded the set with a flash bang as the stage folded to a pitch black.
I left the concert with slightly muted ears, but a heart tinkered by the static sounds of virtuous guitar-driven instrumentals and contentment with having had my emotions toyed with in a journey through a motion picture soundtrack. It is clear with that with the warm reception that the band received they will likely make their way back to Singapore again soon.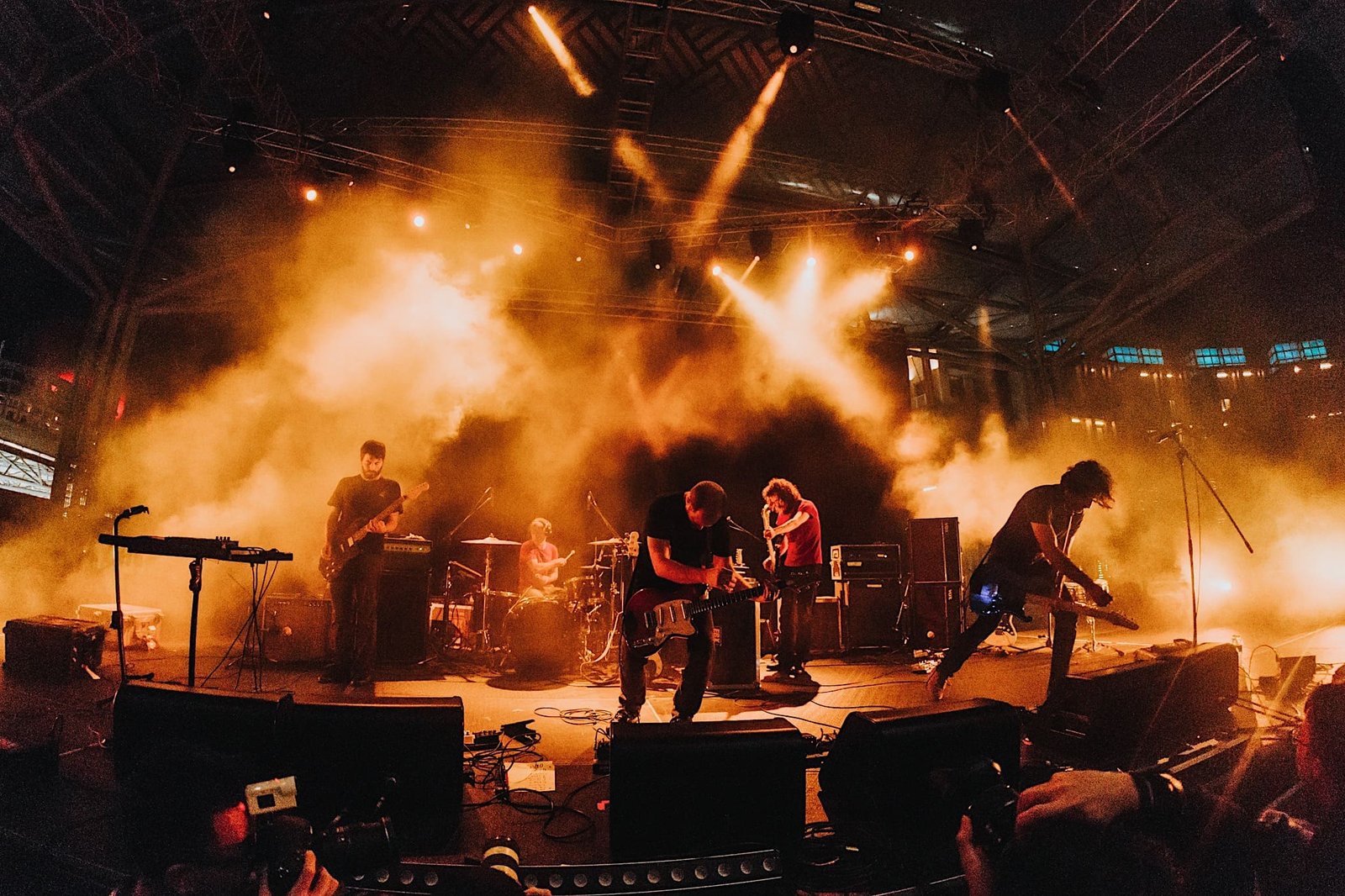 Special thanks to Symmetry Entertainment.
For more reviews from AsiaLive356, click here.
Have something to add? Tell us!