Formed in 2008, METZ are Toronto-based noise rock band under Seattle's legendary label Sub Pop that signed grunge heroes like Nirvana, Soundgarden and Mudhoney.
Comprising vocalist/guitarist Alex Edkins, bassist Chris Slorach and drummer Hayden Menzies, the band didn't only capture fans with the unique, exhilarating noise rock sound of 2012's eponymous debut album, but also earned critical nods including the 2013 Polaris Music Prize shortlist. Their second offering II followed in 2015 with craftier production and hardcore punches that earned the trio another Polaris nomination.
The band is embarking on an extensive 11-date Asia tour, including debut headline gigs in Bangkok, Singapore and Manila, to promote Strange Peace, a third studio effort that had indie producer juggernaut and former-Big Black and Flour member Steve Albini reining the recording process. Ahead of their visit, frontman Alex Edkins talks to us about the album, Asia, being part of Sub Pop and more.
You guys are playing Reading & Leeds Festival this year. Is it going to be the biggest gig for METZ so far?
It's very hard to tell when playing big festivals whether or not anyone will watch you. The crowd will be either very large or very small.
This will be your second visit to Asia. What are some of the unforgettable moments from when you were last here?
I loved it all. The food, cities, culture, people. It was truly unbelievable that our music brought us to the other side of the globe and we could play our music and have an immediate connection with people. I still find it surreal to think about it.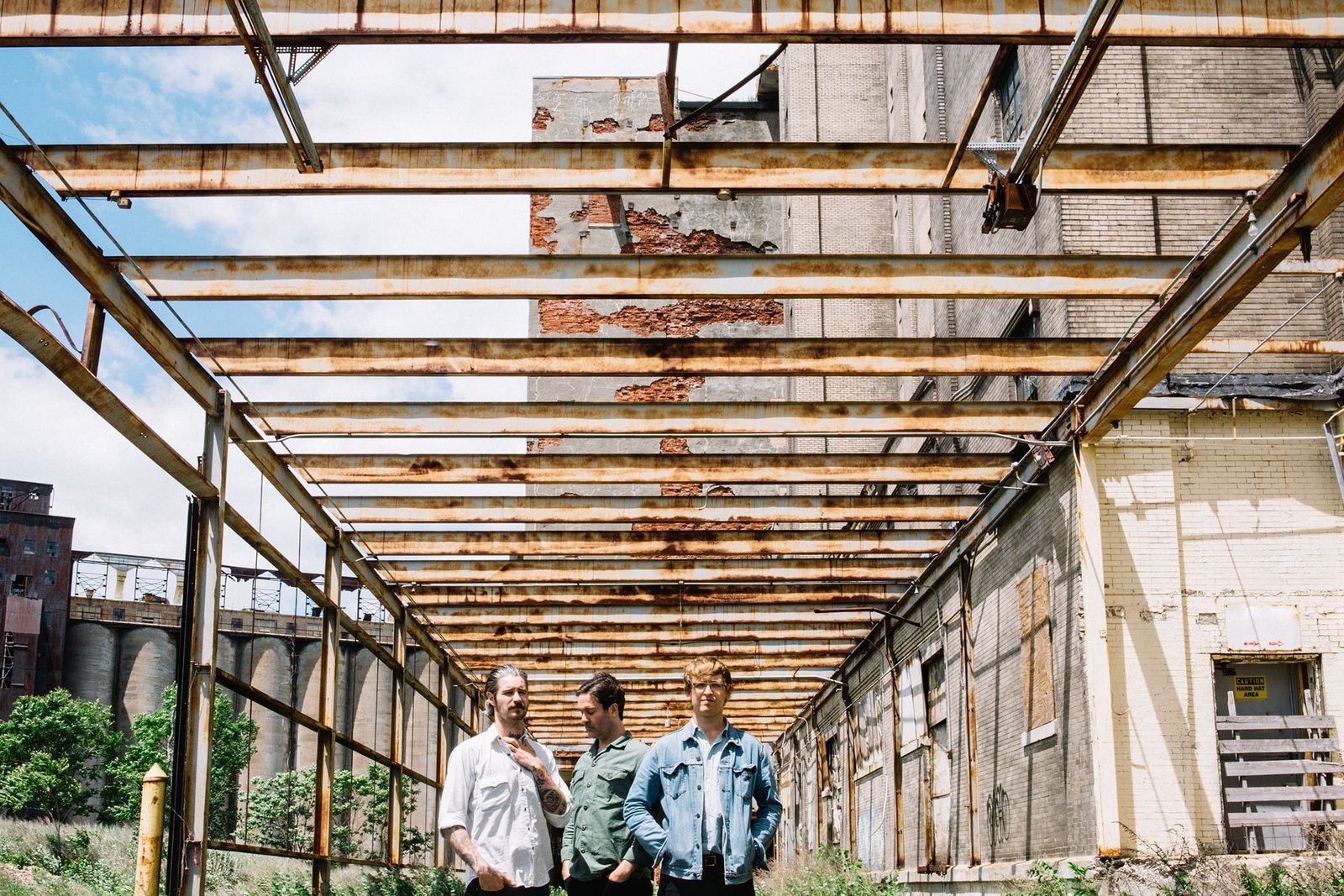 Are there any differences between the audience in Asia and back home?
Not really, no. I think for the most part people are the same. Every city has a different vibe but we've been fortunate to meet incredibly warm, open minded, hospitable people just about everywhere we go.
How would you describe METZ to the people who have never heard your music before?
A buzz saw, vacuum, and jackhammer all trying to play a pop song together.
Is there still any pressure being known as part of Sub Pop Records?
We are comfortable with it now. Those are people we consider family. At first I think it was slightly heavy because of the historical connotations but, really, that has nothing to do with us.
People go crazy about you guys working with Steve Albini on Strange Peace. What's your view on this? Did it change the way METZ work in the studio?
It did change the way we record. It was the very first time we recorded live to tape. It was a great experience that took us out of our comfort zone and made us commit to certain sounds and performances on the fly. There was no way to go back and change things and I think that was really healthy for us. We usually waste a lot of time revising and second guessing for no good reason.
What's the story behind the album title Strange Peace?
I think of it as "the calm before the storm". The eerie feeling in the air right before the rain falls.
What's your favorite track in the record to play live?
"Raw Materials" has become a favourite. It is more involved then most of our songs and has a very fun middle section that switches up the dynamics of the song quite drastically. I think it's a little out of character for us and that's why I like it.
Besides your energetic and boisterous live shows, the artworks for flyers that promote them are one of the things that fans talk about. It seems to us that the creative people behind them were trying to best one another. Is this because of the fact that there's a visual artist like Hayden in the band?
We've always loved the aspect of record sleeve design and poster design that come with making music. We feel like it is all closely connected and equally as important. Working with visual artists on videos, posters, album covers, merchandise has been a very inspiring experience and we love to see other people's interpretation of our music. Hayden's work is definitely something that sets the bar high and I've always been a fan so we use it often. When we travel we always try to have local artists make show posters and it has made for hundreds and hundreds of pieces of art.
What's the best thing about being in METZ?
Sharing our music with people from all over the world and connecting with them on a personal and musical level.
Any message to your fans and future fans here?
See you soon!
METZ's Asia tour already kicked off in Taipei, before arriving in Southeast Asia later this month. Catch them on the following dates:
May 31 – Manila, Mow's Bar
Jun 1 – Singapore, Decline (with Long Live The Empire)
Jun 2 – Bangkok, NOMA (with Bobkat, Pistols 99 and Death of Heather)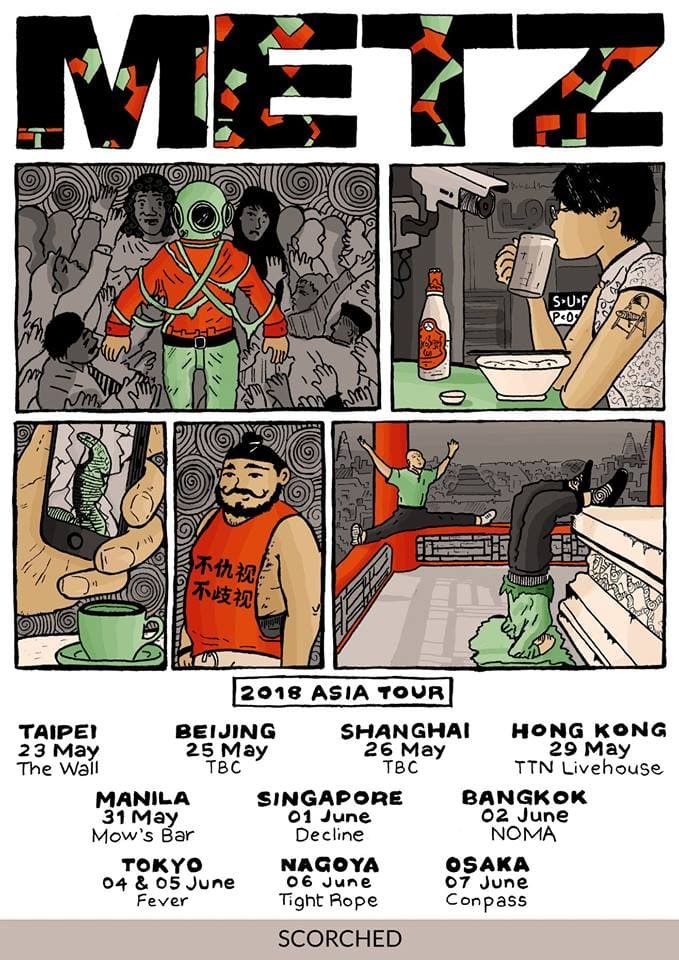 Have something to add? Tell us!