The scene was set for some ghastly gory fun at the Road to Kolour: Halloween Edition.
The 5th floor of Emquartier led us to the venue Escape, typically a tropical paradise was instead transformed into a coven for scarily well-dressed ravers. We were dressed to the nines and the costumes were spectacular.
The skilled makeup artists were on hand to add some extra finishing touches to your look. The Joker's smile could be all yours…if that's your thing.
As dusk fell, the space filled as werewolves rubbed shoulders with witches, Pokemon mingled at the bar with vamps, and all the heroes and villains of the DCU and MCU made up on the dance floor.
See also: Pleasure-seekers gathered to the Transport underground rave setup.
There was a Kolourween costume contest with winners bagging the coveted Kolour In the Park tickets for 2020. The categories were-Kolour Inspired, Couple and The Strangest.
If you want to see the winners of each category, the photos are up on the Kolour Facebook

page

. You can see what you were up against and trump it next year.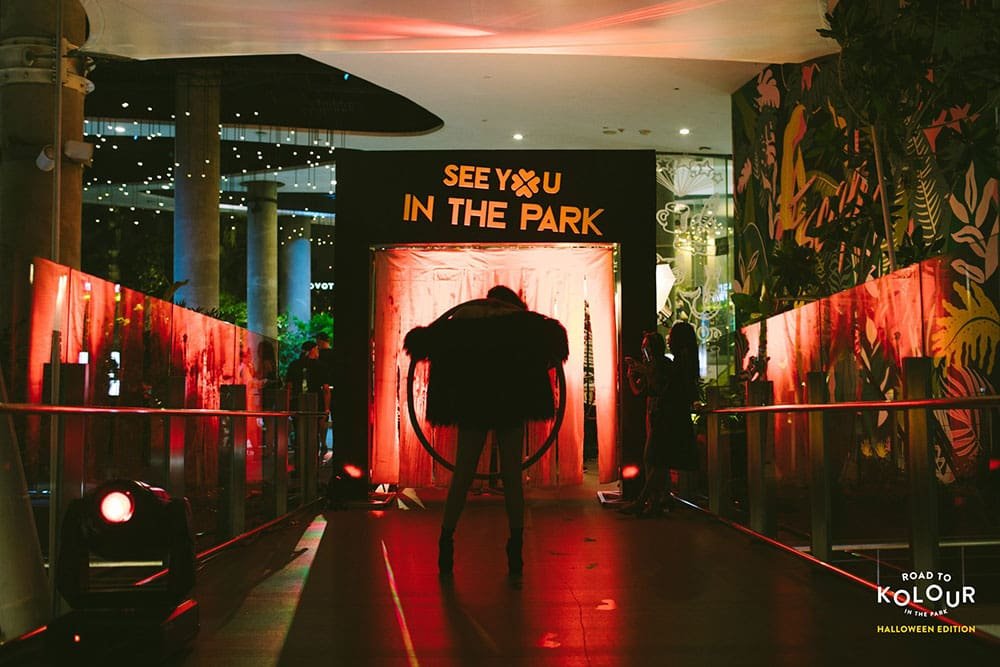 The Ellipse Stage was the main open-air space that played DJ sets from the likes of Zeek, Brent Burns of Transport, Tim Roemer and Mendy Indigo as the headliner. We loved every minute of it and swayed to the spooky techno beats. Mendy Indigo has been a much sought after DJ, especially after playing internationally at the Ibiza Circoloco DC10 this summer. Mendy's music uniquely introduces Thai traditional music fused into different sub-genres- trance, deep house and techno.
For fans of Stranger Things and all things retro, there was the Tent Stage. The dim lighting and red lasers added to the effect, whilst the groovy disco beats time-warped us to the 80's.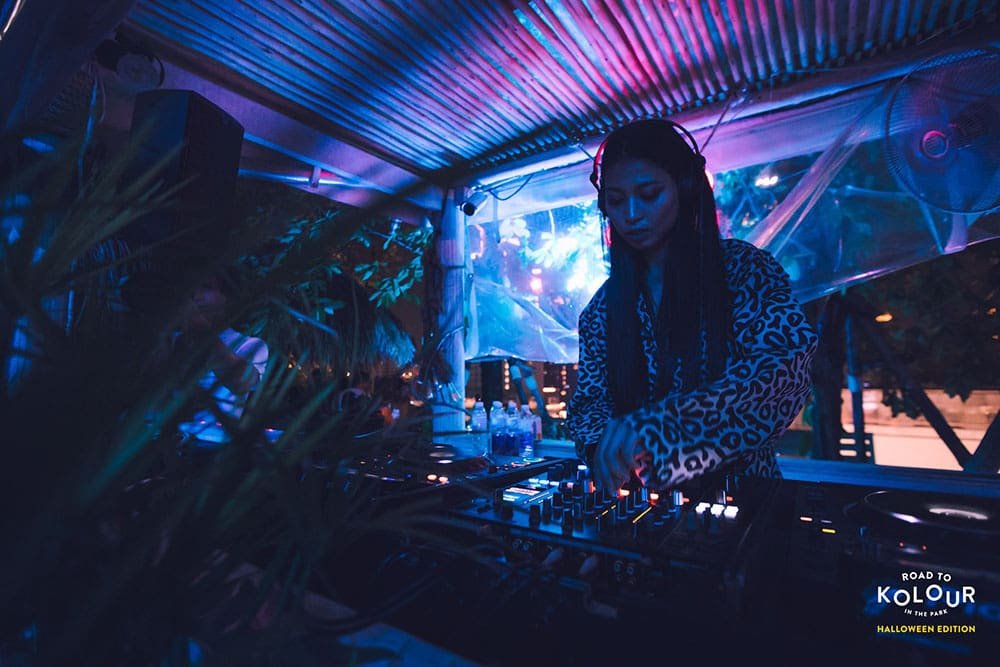 Did you top the scoreboard on the arcade machine or were you a whizz at the pinball machine? We all certainly gave it a bash, and then played the monster mash!
Thankyou to

Kolour In The Park

for the deadliest Halloween.
Have something to add? Tell us!