Liam Gallagher has added Jakarta to his compact Asia visit, treating fans to his solo Indonesia debut gig on Tuesday, August 8 Sunday, January 14, 2018 at Ecovention Ancol.
Promoter Nada Promotama's announcement came a few months after the ex-Oasis and Beady Eye singer confirmed a show in Manila on August 14 and a headlining slot at the Osaka leg of Summer Sonic festival on August 20.
See also: London indie rockers Splashh to perform in Bangkok, Singapore and Bali
Gallagher is set release a "new fab" solo LP, As You Were, on Warner Bros before the end of this year. Acolytes can expect to hear new tunes live alongside a string of Oasis classics, including "Bring it on Down", "D'You Know What I Mean", "Whatever" and "Don't Go Away" among others, according to the Manchester Evening News.
Tickets to Liam Gallagher of Oasis Live in Jakarta are priced at IDR500,000 (Seating A) / 650,000 (Seating B) / 850,000 (Festival Zone) and 1,100,000 (Rock Pit), going on sale June 8 onward via The Point of Sale and KiOSTiX. Pre-sale prices, valid between June 2-5, are IDR450,000 (Seating A) / 550,000 (Seating B) / 700,000 (Festival Zone) and 900,000 (Rock Pit).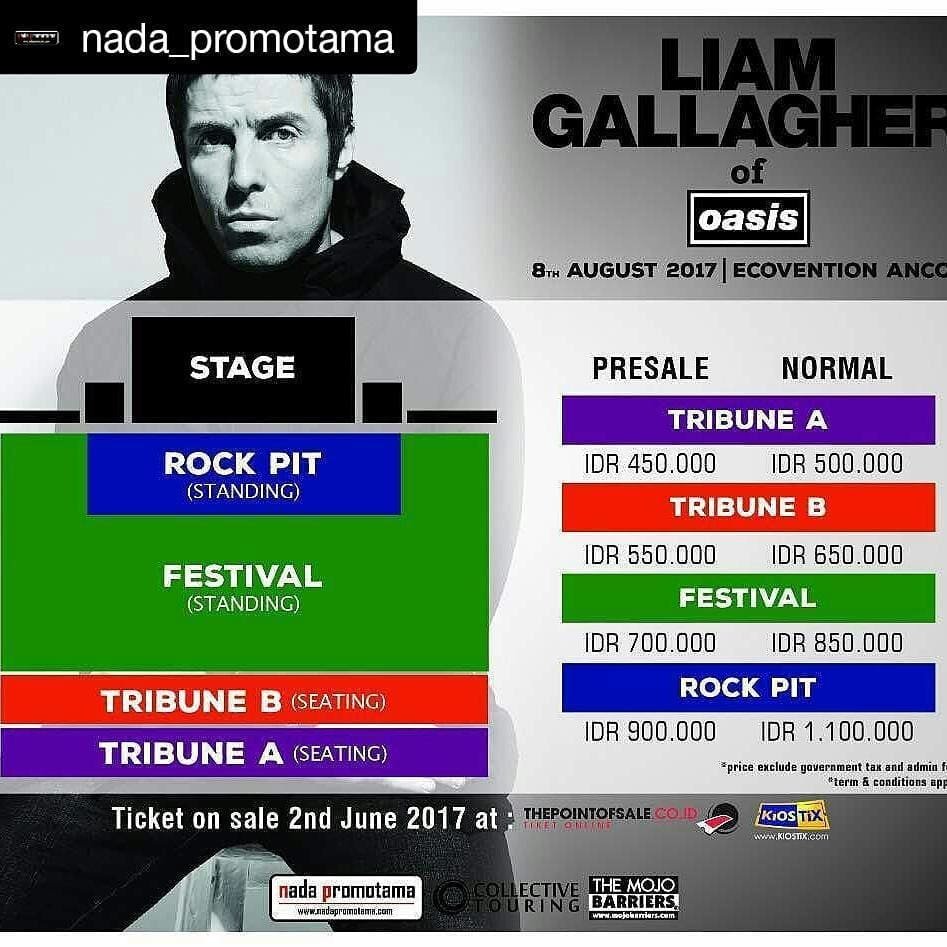 ---
Update (Jul 27): Promoter Nada Promotama announced today the concert had been postponed, citing "unforeseen travel issues affecting Mr Liam Gallagher and circumstances which are beyond [their] control".
Liam Gallagher will now be performing on Sunday, January 14, 2018 at the announced venue. All tickets will be honoured on the new date. Read the promoter's statement in full below.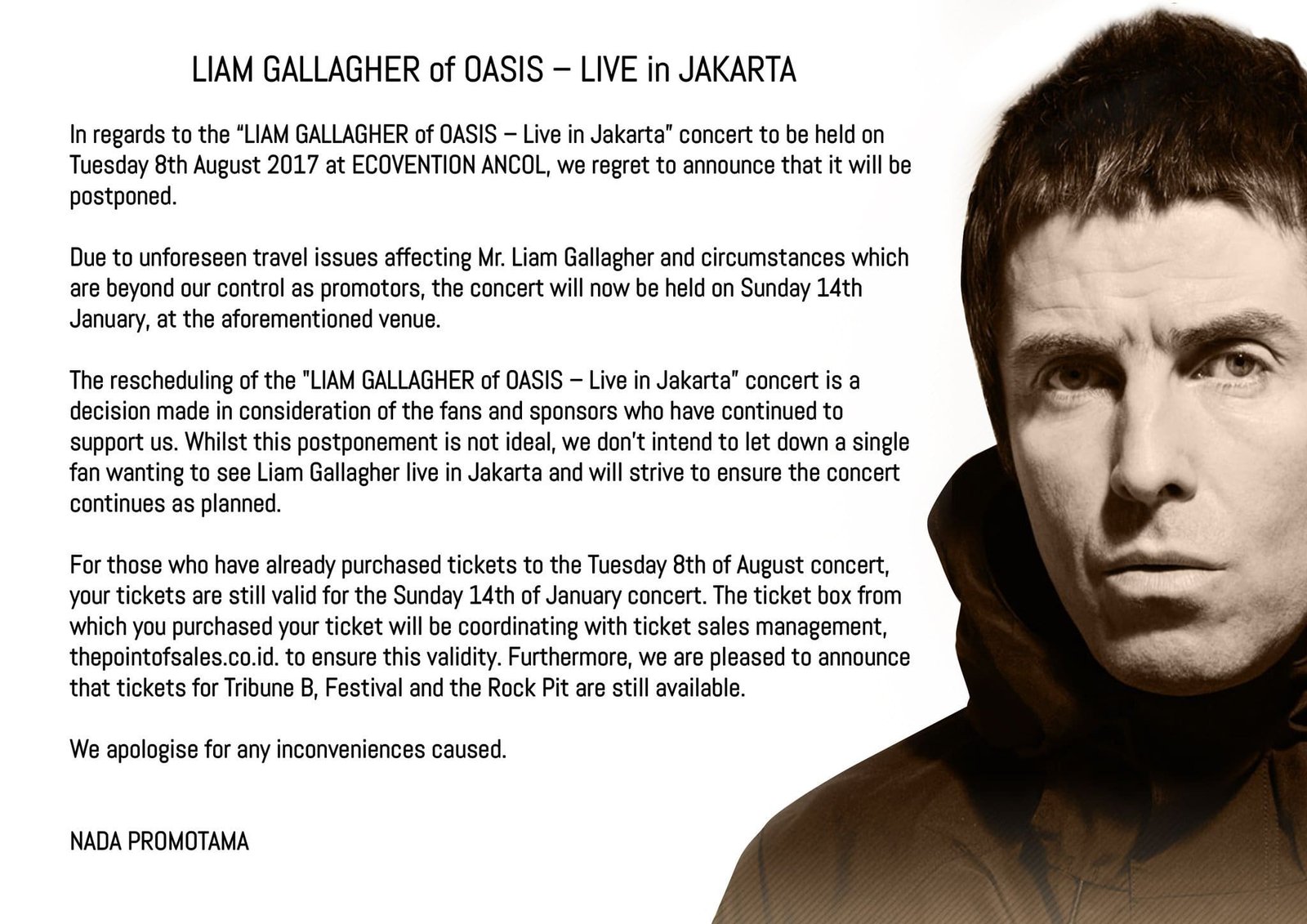 Have something to add? Tell us!