This July London-based Anglo-Australian indie rock band Splashh are embarking on their first ever Asia tour, which drops a pin on Bangkok, Singapore and Bali.
Following a string of dates in China, Hong Kong and Taiwan, the quartet will be playing Bangkok's Live RCA Play Yard on Friday, July 14; Singapore's Decline on Saturday, July 15 and Bali's La Laguna on Thursday, July 20. Ticket information will be added here once available.
See also: The Lemonheads' Evan Dando to perform in Singapore
Although formed in Hackney, London, Spashh are not from the area, comprising New Zealander frontman and guitarist Sasha Frantz Carlson, Italian-Australian guitarist Toto Vivian MacDonald, Aussie synth player Jaie Gonzalez and Shropshire bassist Thomas Beal.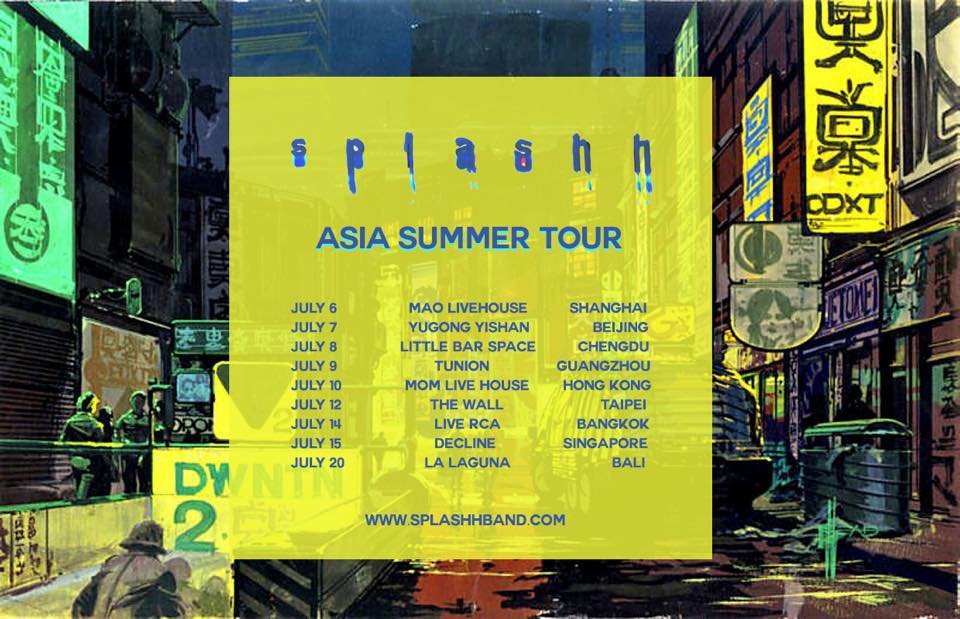 The band expanded from a grunge pop duo project of Carlson and MacDonald who bonded over their South Pacific upbringing and musical tastes. They later recruited close friends Beal and ex-drummer Jacob Moore, and together they released in-bedroom production debut album Comfort, featuring "All I Wanna Do" and "Vacation", on Kanine Records.
See also: Lucy Rose is coming back to Manila and Singapore with Cinema Tour
While recording new material between 2013 and 2016, Splashh performed at music festivals worldwide, including Reading and Leeds Festivals, SXSW and New York's CMJ Music Marathon. In April 2017, the band released their sophomore record Waiting a Lifetime. Here's a single, "See Through".
Have something to add? Tell us!