As we all were excitedly aware of the return of the festival celebrating life and music physically and spiritually on Thursday-Sunday, December 13-16, 2018,  Wonderfruit has marked its comeback remarkably with the legit lineup, impeccable art & vibes along with a variety of delicacy.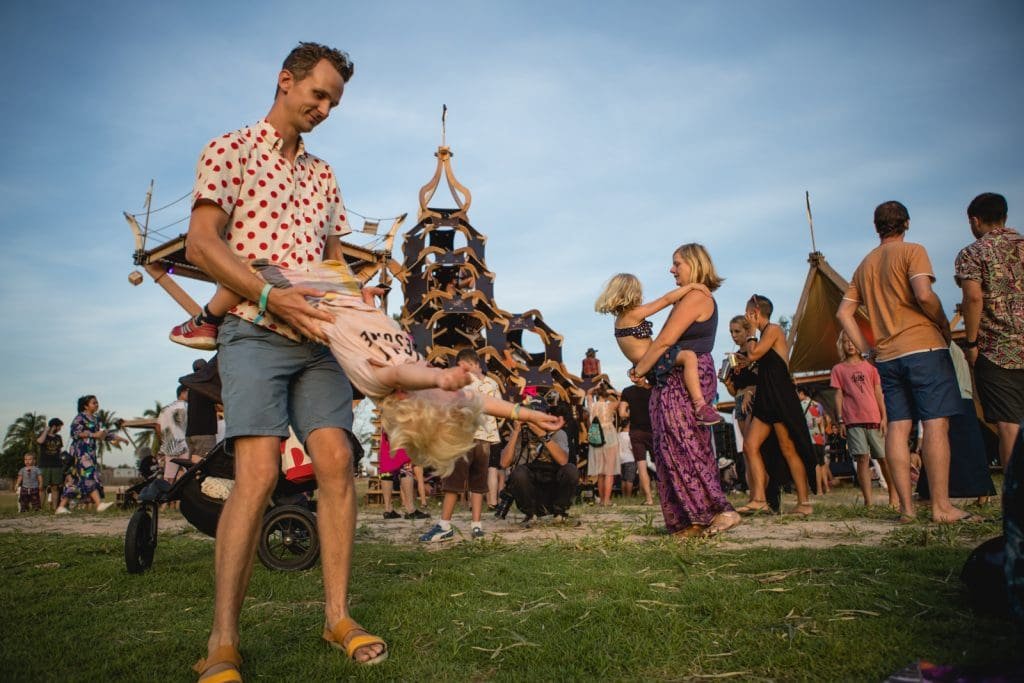 Organised by Scratch First, the 5th edition of Wonderfruit still brought its fans an excitement, judging from music lineup and artistic activities. Well, numerous delicious dishes and booze are counted as well as the eco & family-friendly environment. And of course, the festival-trotters aka Wonderers have packed their most creative and unexpected fashion from their closets for the event held at the Fields at Siam Country Club Pattaya.
To celebrate life with art and music, throughout Thursday-Sunday, December 13-16, 2018, the festival lit up the sparkles in the hearts of all Wonderer with the live performances and sets from Nightmares on Wax, Goldie, Bobby Pleasure, Craig Richards, Louis Cole, Mathew Johnson, Fleetmac Wood, Lord Echo many more.
The heat during the day might make you wanna just stay afloat in a pool, right? Well, Wonderfruit hear ya, mate! This year the highlight spots also include the Bath House. And there are no clothing rules to get to the pool here. You can just jump in whenever you want…but maybe not after the sunset as for your own safety.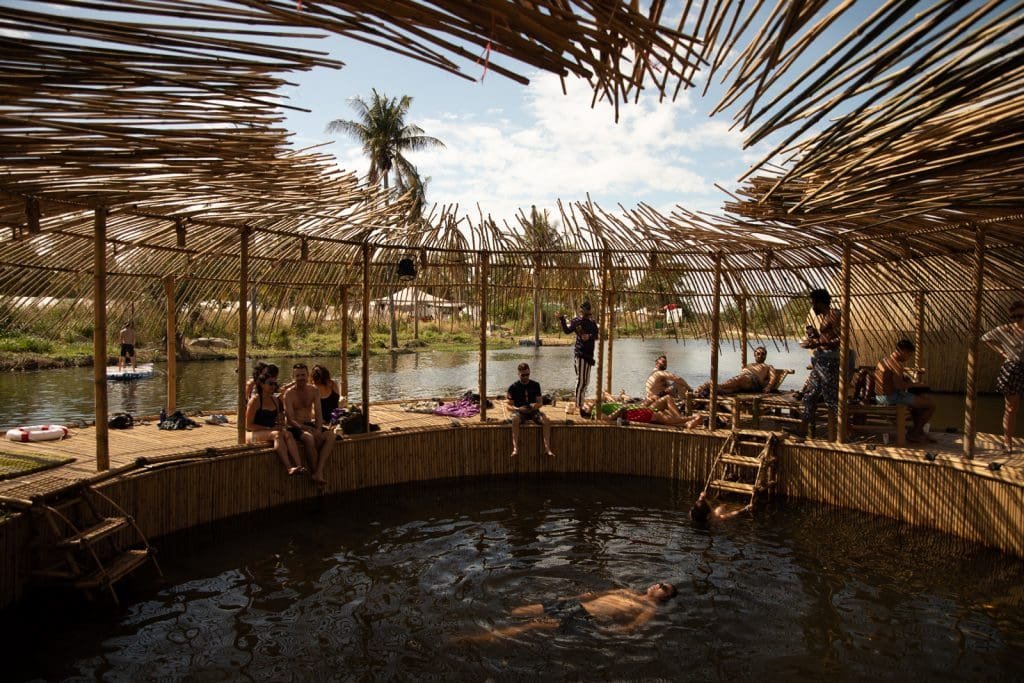 For music acts, the most outstanding highlight of Wonderfruit 2018, we'd love to give it to the special collaborative performance of the nation's very own talented Isaan traditional musician— Dao Baandon and the contemporary Molam band— All Thid-sa. The crew were killing it at Molam Bus stage. Their act was inspiring as it could move everyone there to just keep dancing. It didn't matter at all whether some people couldn't even understand a word of the lyrics or what the performers were saying. Everybody there just enjoyed the music and everything before their eyes. The area was just surrounded by smiles, laughter and happiness.
This is it, the best moment of Wonderfruit.
And yes, as a music lover myself, I believe this is the power of music, to make peace and bring joy and friendship to humanity regardless of all differences among us.
Despite, the mentioned above act, we shouldn't forget the fascinating shows from Goldie, Nightmares on Wax, Kweku Collins, Bobby Pleasure, Craig Richards and such. Also, we couldn't leave out the shows from the internationally famous/Bangkok-based Phum Viphurit and Thailand' latest rising R&B star— Pyra.
Dreamed to perform at the festival since the first edition, 2018 was the year where Pyra could finally fulfil it. Moreover, she pulled it off with her genuine soul, creativity and originality. Her music radiated thought-provoking and positive vibes to the minds of listeners.
Plus, we have heard that her fame has been growing rapidly in Taiwan. Also, she might drop her first studio album this year as well. Anyhow, you can now evidence her talent through her first EP— Better Being: Suriya, here.
For drinks and food…well, the prices didn't get us so surprised as we expected them to be higher than the store's normal prices anyway. You know. It's festival things. But hey, where else would allow you to eat and dance or walk and enjoy all the aesthetic at the same time. That's like a big pro here.
Anyway, there were numerous delicious dishes here. You could find some amazing hangover cure dishes from Dean & Deluca, Patom Organic Village, Tamnan Thai, Thammachart Seafood, Smack n' Smokes and more. Or you could just enjoy drinking from sunrise to another sunrise with a variety of booze selections.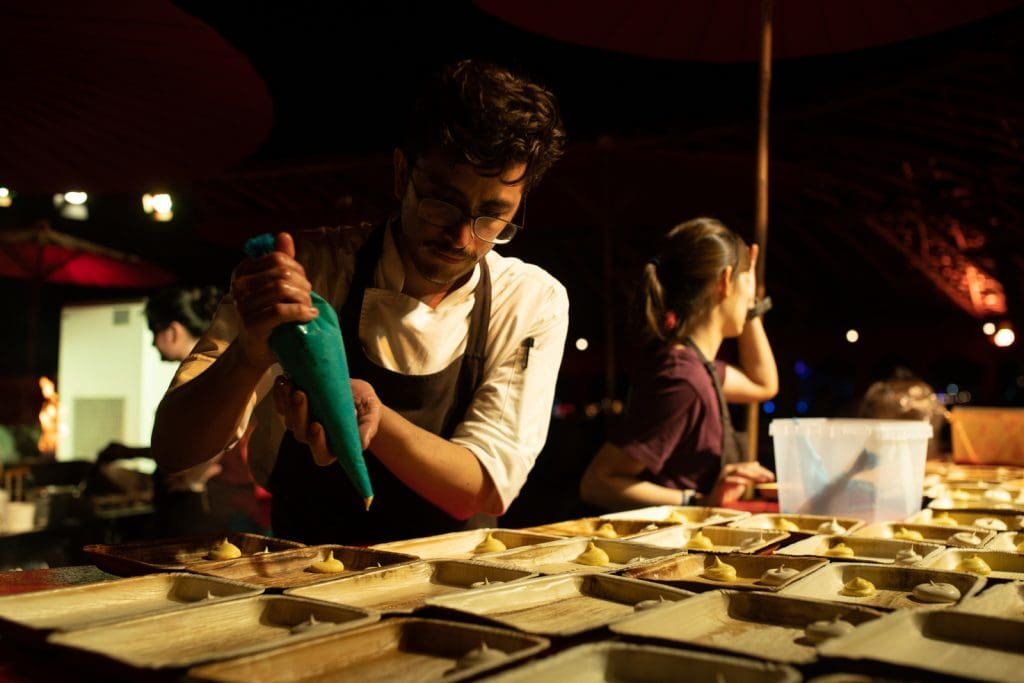 About the artsy stuff, we didn't take a good look at any of exhibitions and activities. Anyhow, we could notice the excitement and eagerness to experience these stuff from the queueing Wonderers. A long line was expected at Silent Room by Simon Heijdens.
Aside from this, people loved making their minds calm and clear at Yoga and some other spiritual motivation classes and painting workshops as well.
Despite the heat, people still find their mind relaxed and joyful. This is amazing, isn't it?
Dang! I wish we still could keep that calmness on our way back to this hectic lifestyle of Bangkok.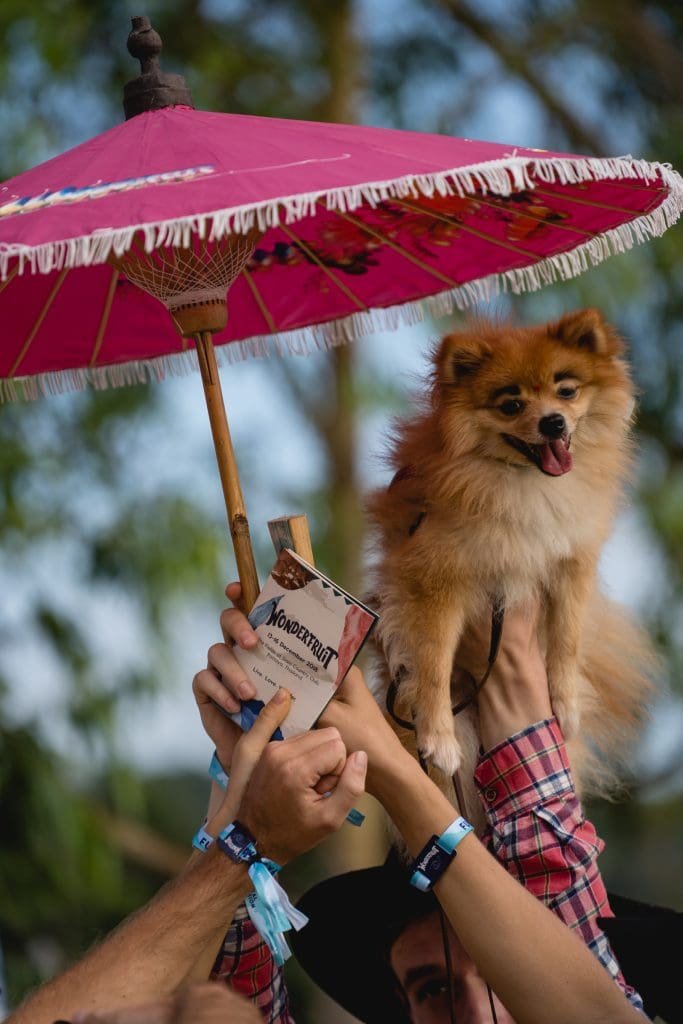 See you again at #Wonderfruit2019 on December 12-16, 2019 at the Fields at Siam Country Club Pattaya. For tickets details, stay tunes with us for the updates or visit Wonderfruit.
Photos courtesy of Wonderfruit.
For more reviews and coverage from AsiaLive365, click here.
Have something to add? Tell us!