On Saturday, June 2, Bangkokians's forgotten rocker souls were awaken by splendid touch of pissed off-like noise rock sounds from Canadian rockers Metz. Thanks to the teen-spirit urge in the new face local promoter Wildest Youth.
Punctually, kicking start round 8pm, the DJ set from Nyon reminded me of MySpace era as my ears caught the intros of those solid emo and pop rock tracks. Those include My Chemical Romance's "Helena", "The Ballad of Mona Lisa" by Panic at The Disco and "Thanks For The Memories" by Fall Out Boy. The set was followed by three opening acts from local talented rockers Death of Heather, Pistol99 and Bobkat.
Every band gave the audience an energetic and enjoyable show. However, it's this American-born / Chiang Mai-based female rock duo Bobkat that I wanted to give them a big hug. The girls stole the show with their teenage angst-like drums and guitar sounds.
Circa 10pm, vocalist and guitarist Alex Edkins, bassist Chris Slorach and drummer Hayden Menzies appeared in front of the crowd. Metz immediately stunned the audience with their "The Swimmer", "Mess of Wires", "Get Off" and "Spit You Out". I also heard the band screamed some songs from their latest album "Strange Peace" like "Mr. Plague", "Cellophane" and "Raw Materials".
Sadly, the show ended without encore after "Acetate", even though the audience stood shouting for minutes. After the performance, Metz still hung around the bar for a bit to talk and take photos with fans before packing up an heading to the airport for the next show.
I could feel their energy rising and heating up the whole place throughout the show. Everybody was ignited by the strange harmony of harsh guitar, bass and drums sounds and the pissed off-like vocal roar of Alex.  Everybody couldn't resist shouting out, jumping and shaking or nodding head heavily along the show. The setlists were raw, wild, noisy, yet ear-orgasm. Thank to Metz and the other bands for showing me that once a rocker, always a rocker.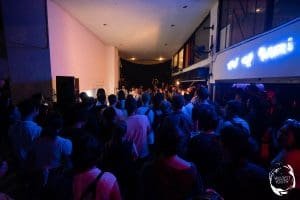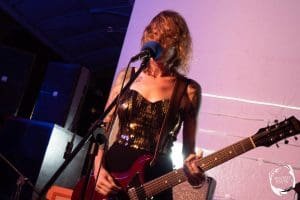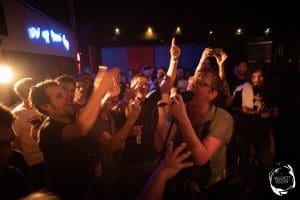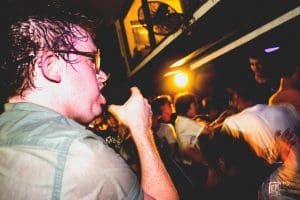 Photos courtesy of Wildest Youth and Temper Studio.
Follow Wildest Youth on Facebook for updates.
For more reviews and coverage from AsiaLive365, click

here

.
Have something to add? Tell us!