(5 / 5)
Like songs that pull at heartstrings, the coruscating nostalgia that was felt at a1's 20th Anniversary Reunion Tour in Singapore at the MES Theatre on Saturday night, October 20 was one of the most beautiful this year.
It was definitely a highlight for this a1 fan right here, who has loved them since she was fourteen years old some twenty odd years ago.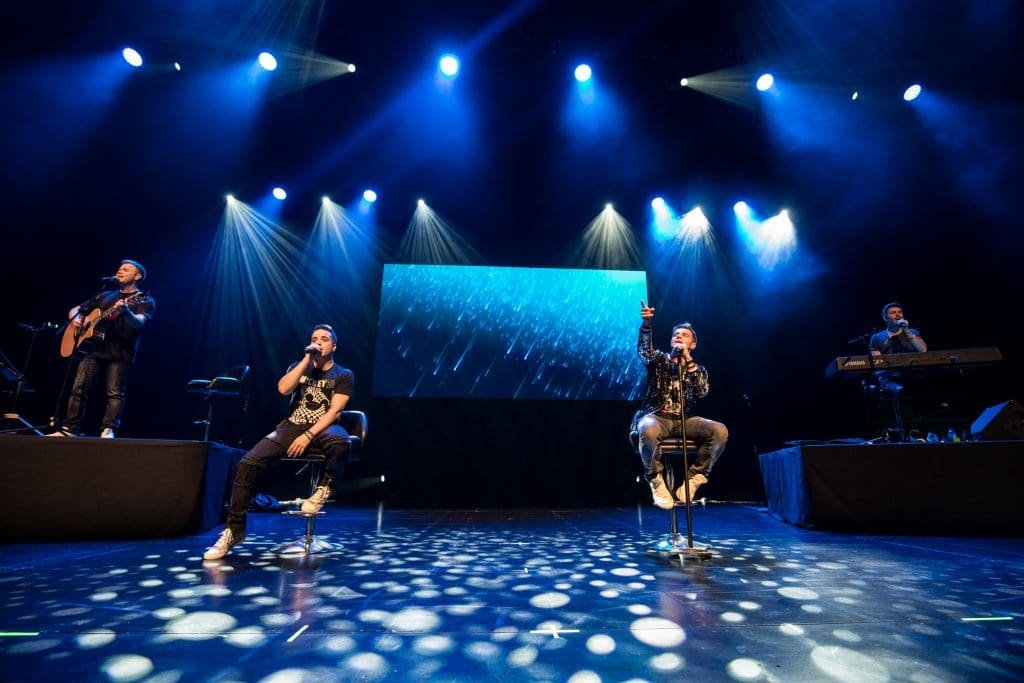 Consisting of members Ben Adams, Mark Read, Christian Ingebrigtsen and Paul Marazzi, the charming quartet took to the stage with "Forever In Love", which is also coincidentally the first track in their debut album, Here We Come.
Their a cappella rendition sent many hearts a-flutter as fervent fans screamed and cheered in effervescent happiness to see all four members on stage for the first time since 2001.
Evidently, Marazzi got the loudest screams for his return to the group as he appeared on stage. It really is a dream come true.
Travelling back in time when they last visited Singapore in the year 2001, it was September 30, the show was my first ever gig. I still remember the details. Thinking about that night, I was only 16 back then. Time flies…
Diving into their setlist with the energy and momentum like twenty years had never passed, the men danced, joked, charmed and sang their way to the hearts of everyone in the theatre that night.
Aesthetically, the cohesiveness of the lighting design including lighting gobos and gels coupled with the visual backdrop of videos made for a brilliant atmosphere.
Dance numbers and fast track songs like "Same Old Brand New You", "Ready Or Not", "No More and "Take On Me" were utterly fantastic to witness.
Same old dance steps – with a whole lot of brand new passion! I wonder if it was muscle memory as the precision of some of those moves were quite on point!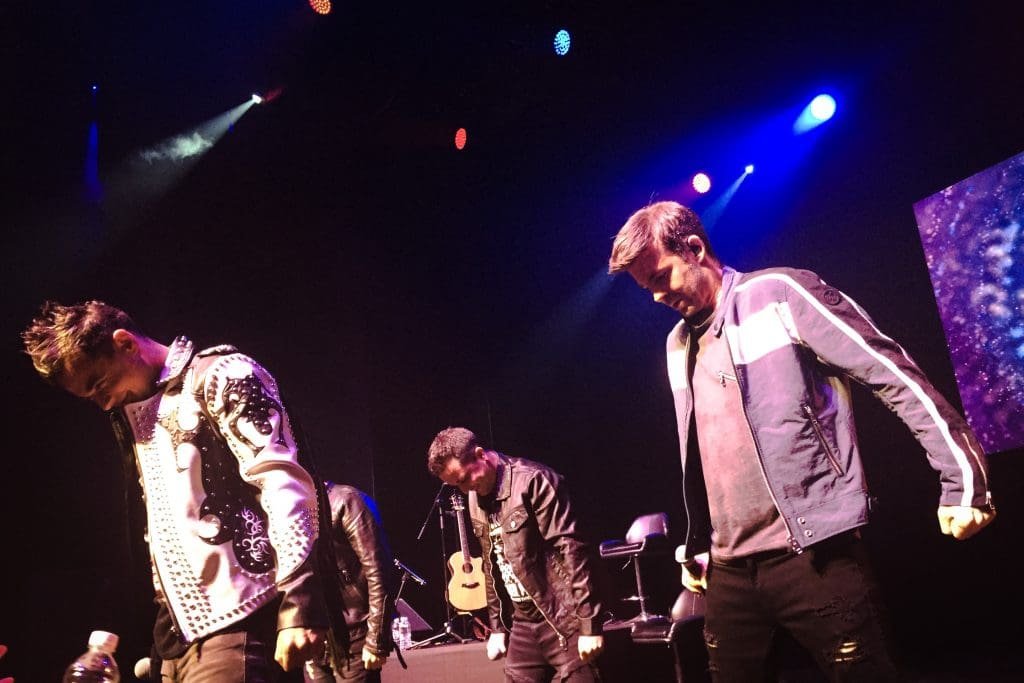 Vocally, the band's vocals glowed like iridescent stars where each colour and tone felt like a layer of gas that formed the brightest stars in the sky.
In fact, I reckon that all of them sound even better now – a sort of roundness and full-bodied quality to their tone.
Read's voice shone in "Same Old Brand New You" as much as Adams' voice lit up in "Like A Rose".
The waves of nostalgia continued to envelop us throughout the night. It's almost like a beautiful inundation of their love seeping through our veins. And perhaps, it was the ballads that pulled at the heartstrings the most.
"Everytime" remains such a classic and favourite of mine.
Who could ever forget that song…or its accompanying desert music video…
"One More Try" was also another sentimental piece, and Marazzi's pick of the night, recalling it as the song that all four of them, solely wrote together.
"Whenever we had a guitar or a piano, we wanted to write a song," said Ingebrigtsen before the group broke into the beautiful and poignant ballad of "Walking In The Rain".
With a plethora of songs sung from their first three albums, the group also performed a song from their fourth studio album, "Waiting For Daylight", which was written and released after Marazzi's departure from the band.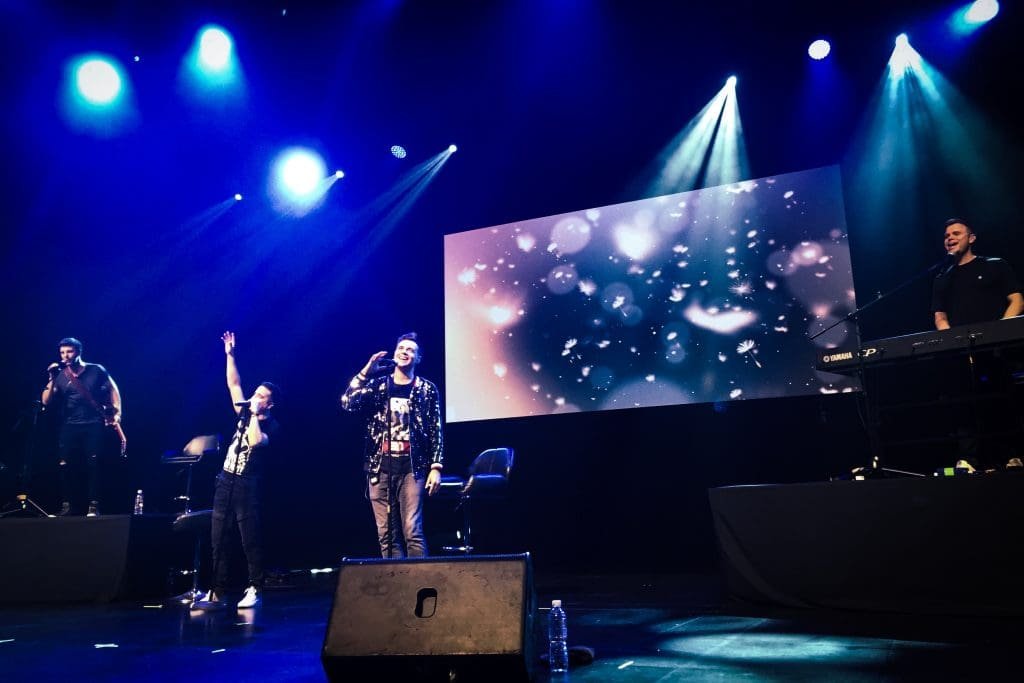 Teasing Marazzi that they never wanted to lose him again, they sang "Don't Wanna Lose You Again" with Marazzi taking lead vocals in the piece.
Aww… what friendship and beautiful band camaraderie…
The copious selection of fan favourites also meant that there were too many to put in a setlist. So perhaps, one of the nicest things that the band did was to have a medley – which they called "The Songs We Never Did".
In this medley, the group sang excerpts of "Here Comes The Rain", "I'll Take To Tears", "Tomorrow", "Make It Through The Night", "Hey You", "When I'm Missing You" and "The Things We Never Did".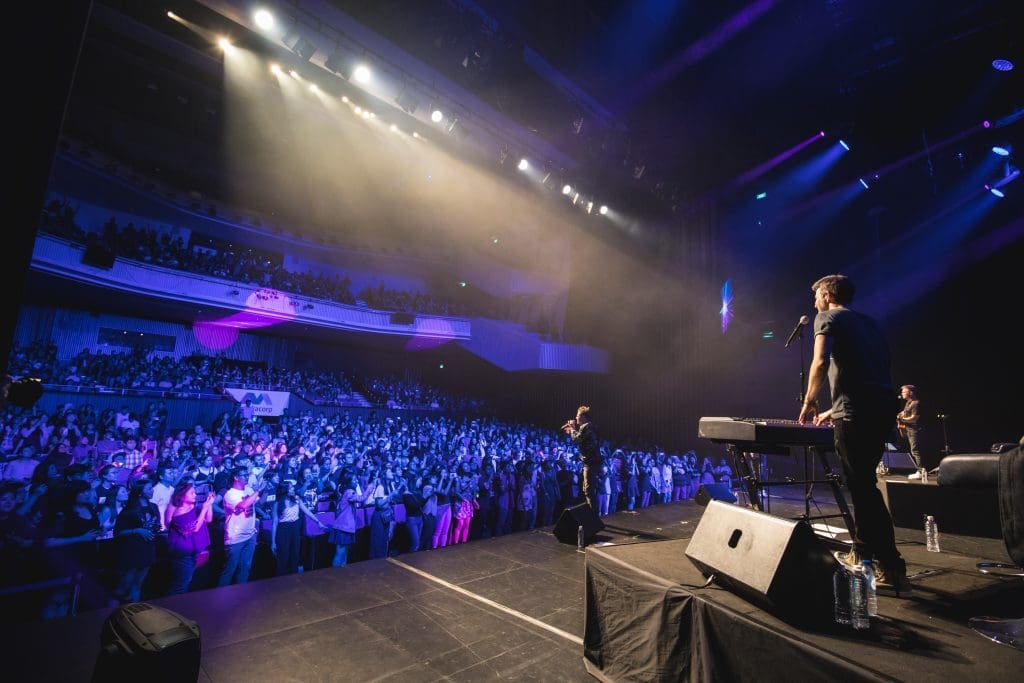 Oh, bless you guys for doing this…
Old songs aside, one very new song also made its first appearance.
"Armour", the new single, released just last week, made its wonderful debut in Singapore, dance moves and all!
Indeed, the band seemed to have given it their all on Saturday night.
From playing their own instruments on stage, a quality which I have always liked about a1, to the cheeky banter among themselves, to the special moment when Adams invited lucky fan, Phoebe onstage to sing "Like A Rose" with him, everything about that night was so good.
a1 made it good…
Ending the evening with not only one but four encores! It is safe to say that everyone had a memorable evening.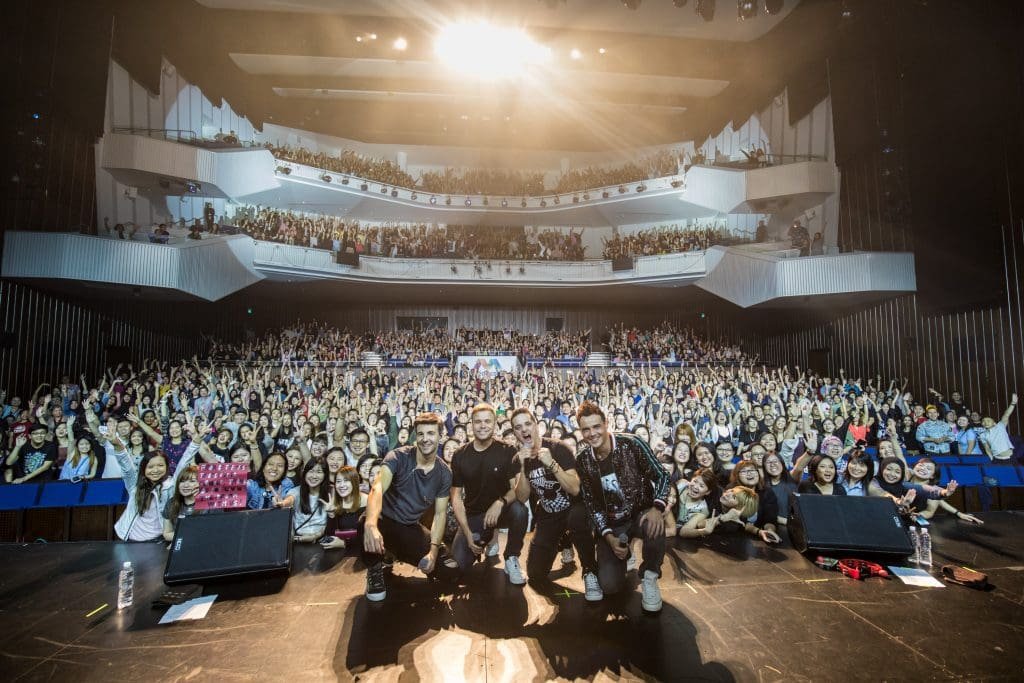 Seventeen years may have passed since all four of them were here. We may all have grown much older over the years. But that has not stopped our love for each other. For the music that made an impact on the formative years of our childhood and teens and the songs written out of passion by four young men in their youth, it has been a blast and journey all these years.
Dearest Ben, Mark, Christian and Paul,
From "Be The First To Believe" to "Armour", thank you for "Living The Dream" with us!
Setlist:
Forever In Love
Same Old Brand New You
Be The First To Believe / Summertime Of Our Lives
One More Try
Make It Good
Ready Or Not
Walking In The Rain
Don't Wanna Lose You Again
Heaven By Your Side
Medley
Learn To Fly
No More
Armour
Everytime
Caught In The Middle
One Last Song
Encore:
Stand By Me / Living The Dream
Like A Rose
Take On Me
For more reviews and coverage from AsiaLive365, click here.
Have something to add? Tell us!