(4 / 5)
The masterful charisma of Thursday (Jun 7) evening's concert by Boyce Avenue felt like ocean swells of warmth and familiarity.
On their third trip to Singapore, brothers Alejandro, Daniel and Fabian Manzano sang and played a melange of covers and originals, sweeping layers of music to The Star Theatre crowd, like a tide that ebbs in and out.
Classic covers like Oasis's "Wonderwall" and Tracy Chapman's "Fast Car" swept colours of music over the audience's hearts, but it was ones like Coldplay's "Yellow" and Ed Sheeran's "Perfect" that pulled at its heartstrings and received cheers as soon as that first bar was played.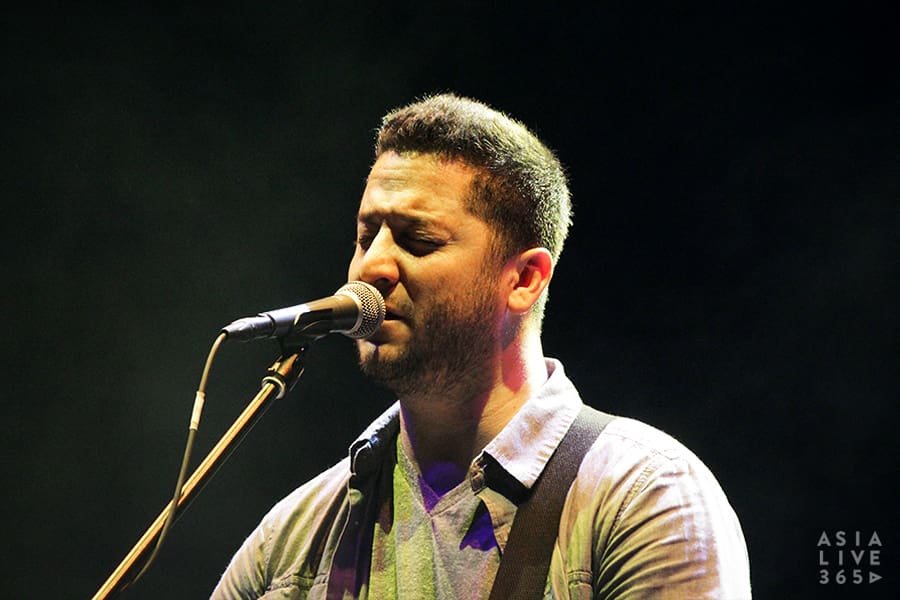 The cascading theme in "Yellow" is as recognisable as it is beloved by so many, and Boyce Avenue seem to do it justice, judging from the transfixed gaze from some of their fans.
The song that followed this was equally heartfelt and perhaps one of the most beautiful original songs of the band: "One Life", released in 2014, is a poignant piece that resonates emotions of perseverance and not giving up – and their performance of it that evening was just magical.
Indeed, there was much incandescence that enveloped special moments in their concert.
There was the couple that danced in the aisle of the stalls during Christina Perri's "A Thousand Years", which made their serenading vocals of the song even more beautiful and eternal – just like a wedding vow.
Then there was the fact that there were not one but two Ed Sheeran hits sung. "Castle On The Hill" got everyone excited and sing along to the hit-the-road pop that was mashed up with the noughties classic "Torn".
Aesthetically, the lighting design was exceptionally gorgeous for songs like "We Found Love", during which lighting gels changed from purple to indigo blue to pink, making for a complete serenade to the senses on top of Alejandro's balmy vocals.
The pink lighting in "On My Way", another Boyce Avenue original that the youngest Manzano brother dedicated to all the single people in the theatre, looked like pink trails of a meteor shower ascending to the circle seats.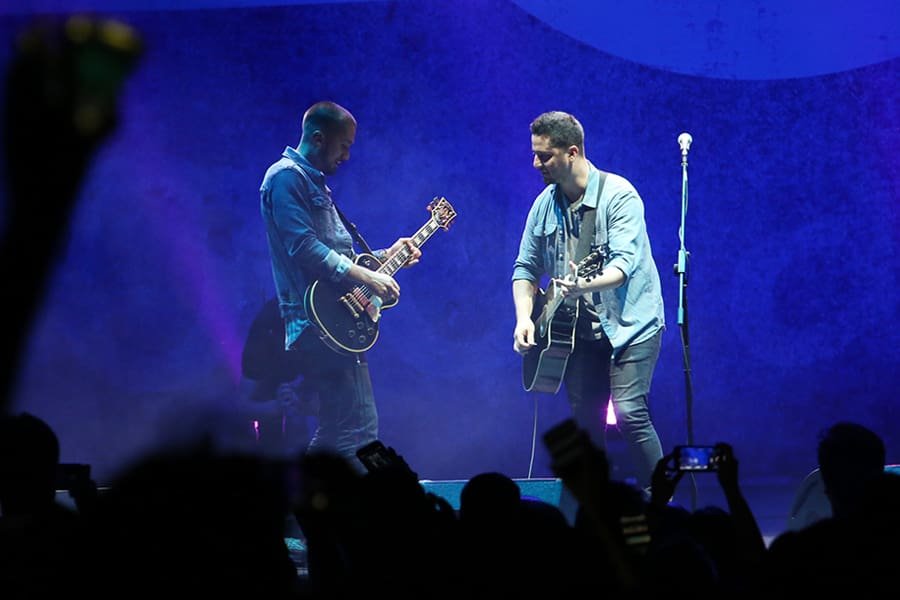 "Anchor" used lighting gobos that looked like propellers of a ship as they shone their silhouette against the backdrop of the theatre, which was really a clever way to accentuate the feel of this penultimate song of the night. If someone in the crowd hadn't been up on their feet before, they were now.
As mobile phone flashlights shone like fireflies during "Iris", concluding the 20-number set, we said goodbye to what one might describe as a nostalgic everglow – guitar chords swirled and percussion pulsated the rhythm that drove all of the songs that evening.
The crowd seemed to lap it up or simply bask in the sun of its warmth. What a feeling.
Setlist
1. "Hear Me Now"
2. "Wonderwall"
3. "I'll Be the One"
4. "Fast Car"
5. "Cinderella"
6. "Change Your Mind"
7. "We Found Love"
8. "Your Biggest Fan"
9. "Yellow"
10. "One Life"
11. "Find Me"
12. "Torn"/"Castle on the Hill"
13. "Teenage Dream"
14. "Imperfect Me"
15. "Be Somebody"
16. "A Thousand Years"/"Say You Won't Let Go"
17. "On My Way"
18. "Perfect"/"Unchained Melody"
19. "Anchor"
20. "Iris"
For more reviews and coverage from AsiaLive365, click here.
Have something to add? Tell us!