(4 / 5)
A Sunday well spent with many instrumental talents at VERY FESTIVAL.
Shortly after Maho Rasop announced it's line-up, the VERY Company released a newly curated food and indie music festival on the same weekend debuted itself as VERY FESTIVAL, which took place between the weekend of 16-17 November.
An established and multi-instrumentalist rock, pop and jazz singer-songwriter from Australia, Rai Thistlethwayte or Sun Rai performed live on stage in Bangkok for the very first time. Previously he went by the name 'Thirsty Merc' where he performed top hit pop songs from "Some Day", "20 Good Reasons" and many more hits.
The multi-instrumentalist gave us a glimpse his talents from playing on the keyboard solo to singing the deep and enlighten written words like "Berlin Wall".
Of course, the crowds couldn't help but applaud to the 20 million YouTube Hit, "San Francisco Street".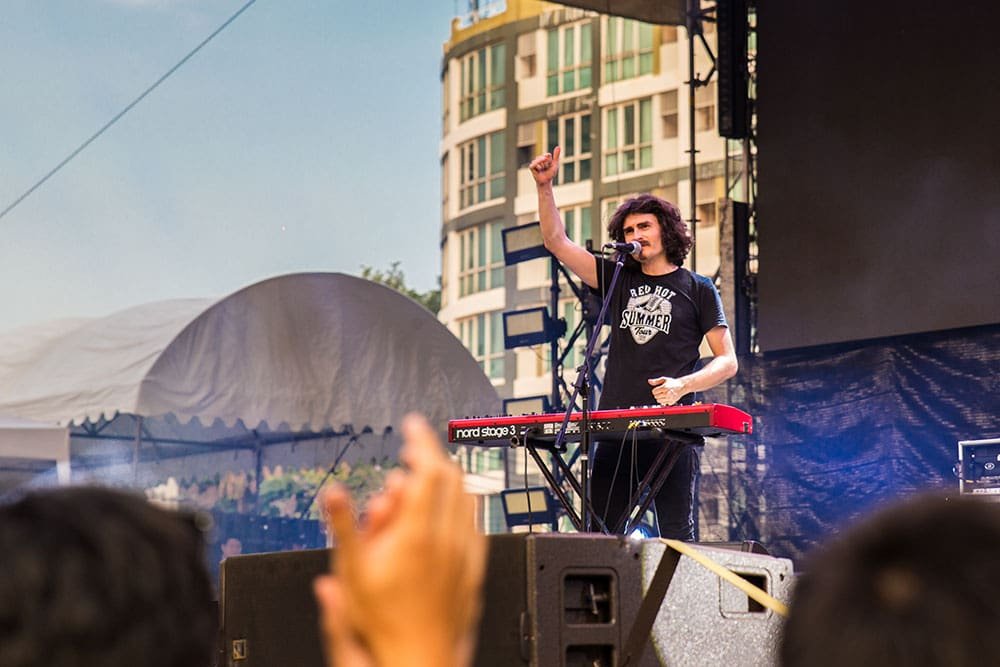 Moving on to indie eclectic pop duo, joan comprises Alan Thomas and Steven Rutherford. The boys took us back to the 80s and 90s with their retro-like sound and even… their clothes and hair cut. Thomas played the guitar and forming the chorus while Rutherford was on the drums.
Thomas brought soothing vocals on stage from songs including "Love Somebody Like You" and the re-release of their unofficial single "I loved you first".
The crowds definitely felt some sort of nostalgia.
Next up, Thai indie rock band three-man band, My Life As Ali Thomas appeared on stage. Pie Patchapak being the lead singer-songwriter, producer and guitarist of the band.
While she appeared on stage effortlessly there was some sort of resemblance in her vocals to Florence Welsh from Florence The Machine.
Soft ballads with a lot of undertones…
After a number of countless bands on stage, the multi-instrumentalists prodigy French Kiwi Juice appeared on stage with multiple sets of guitars, keyboards, and synthesizers!
The one-man band swept crowds off their feet playing songs like "Skyline", "Tadow", "Losing My Way" and "Lying Together".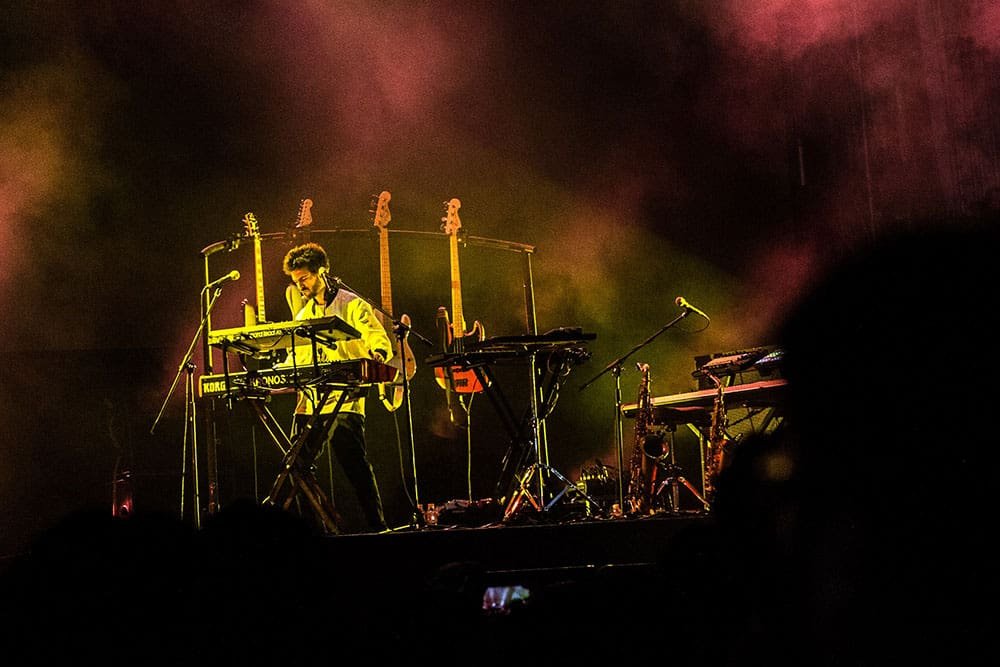 Asides from the musical acts, there weren't quite as many food options as expected.
Luckily enough the drinks were exceptionally cheap!
Our Sunday was pretty much well spent at least!
For more information and photos check out their Facebook page

here

.
Have something to add? Tell us!