(4 / 5)
Chance The Rapper (born Chancelor Jonathan Bennett) brought on a soulful 7-piece band, stunning song-specific visuals and a whole lot of heart to [email protected] Box on Saturday night (Aug 25) for a show that many would deem spirited, full of heart and glorious.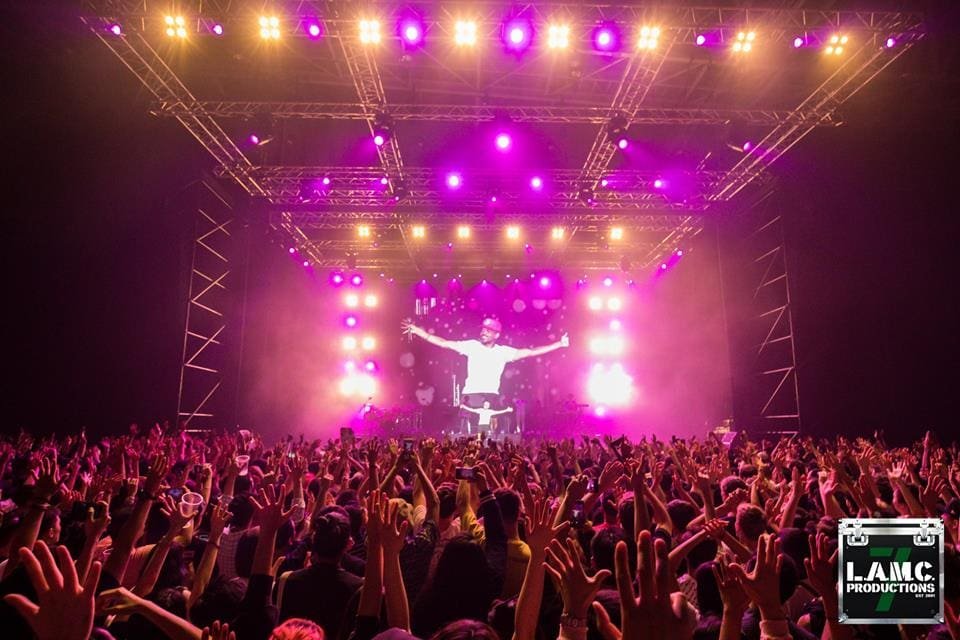 I first entered the arena with a slight discomfort, slightly distressed I was in a crowd full of
hipsters and expatriates. Rap was not my usual genre of gig choice, but the moment Chance entered the stage after a (little bit of) delay, all sense of discomfort dissipated. I was comfortably engaged in a 75-minute showcase of an array of fast and slow tempo songs from three mixtapes.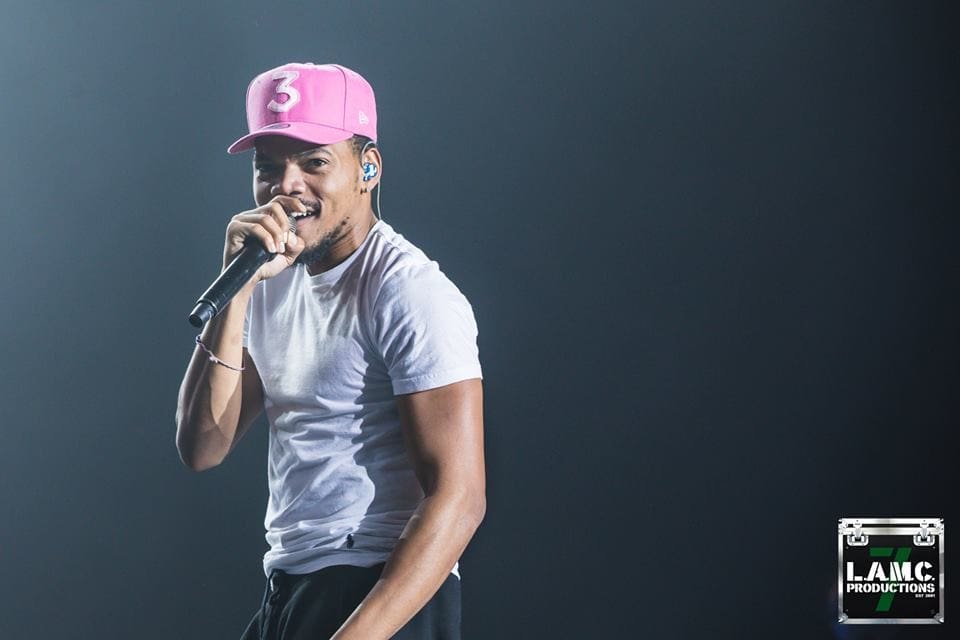 Dressed in his signature no.3 baseball hat, a fitted white t-shirt and comfy black sweats,
Chance performed with delicate honesty and an infectious stage presence full of
humbleness.
It was the display of an artist whose art spoke for itself in a series of visualized songs, crowd-pumping cheers and trademark bird call – which fans ardently reciprocated between songs.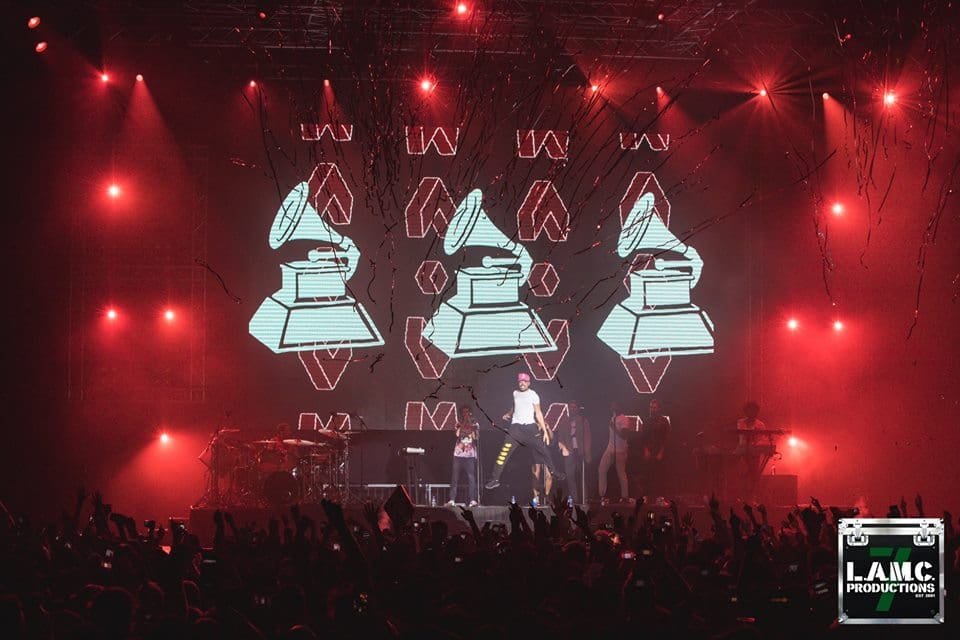 It was clear that the man wore multiple creative hats. But what truly stand out was his heart for music.
Throughout the night, Chance never missed teasing the crowd. Kicking off the show, "You know what? I wanna turn this b**ch up first," proclaimed the Chicago-based rapper, singer and record producer. (Hmm…language, please. LOL)
In his last show of the Asian leg of the 'Chance The Rapper Tour', the 25-year-old father
brought his A game and even freestyles over a forgotten verse in Chain Smoker off 2013's
Acid Rap. The act was undoubtedly the crowd's favourite.
Also, he was occasionally being flirtatious and playful towards the crowd. Things such lifting up the t-shirt to display his pecs and leaning stature and his underwear waistband were included.
At certain beats, the concert almost felt like a church service as Chance's soulful vocals gelled soothingly with his four backup vocalists, trumpet player, keyboardist and drummer.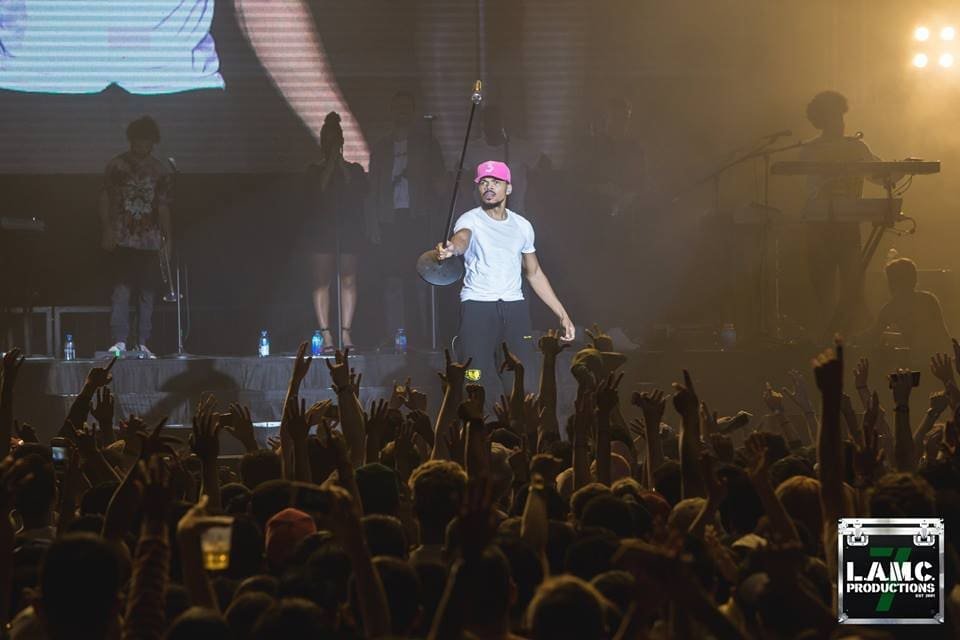 As Chance wrapped the show with "Blessings", the band incited the crowd to raise their hands. I could almost sense a tingling in my body. It's that kind of goose-bump sensation we got when experiencing a near-divine encounter.
The show was spectacular in communicating Chance's roots and mantra— a God-loving creature, loving father and dedicated performer. His personality showed in his cheeky talk sets between abbreviated songs and the dissing of major music labels in Phony.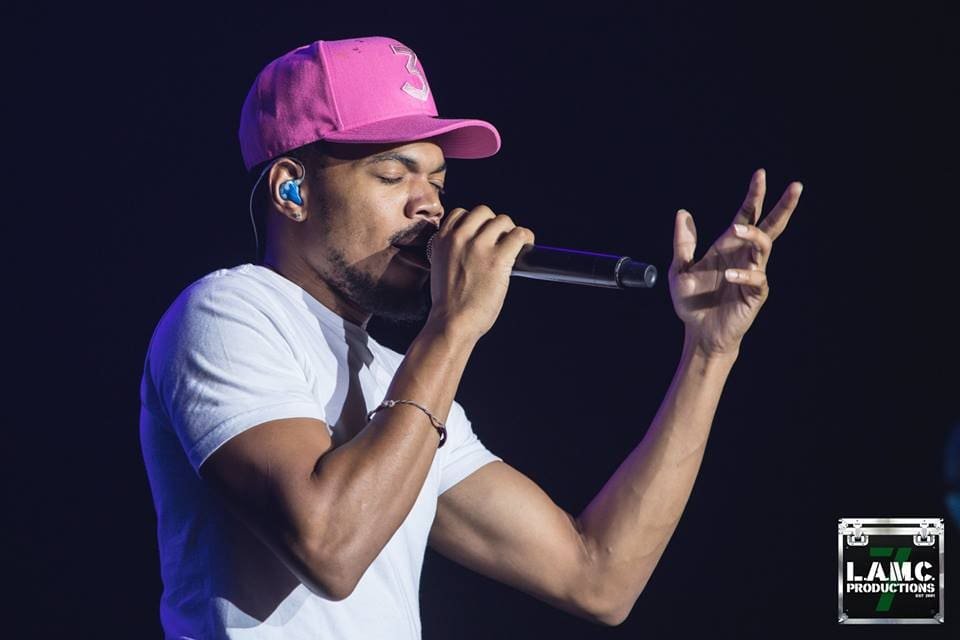 For all of the mentioned above, I was completely won over by an artist who stood by his morals in classy fashion, no-frills honesty and a solid pyrotechnic showcase timed to the seconds.
I am glad I got to witness the genius that is Chance The Rapper and his team and I await the next time the Grammy-winning musician returns to our shores, ready to eclipse the previous show.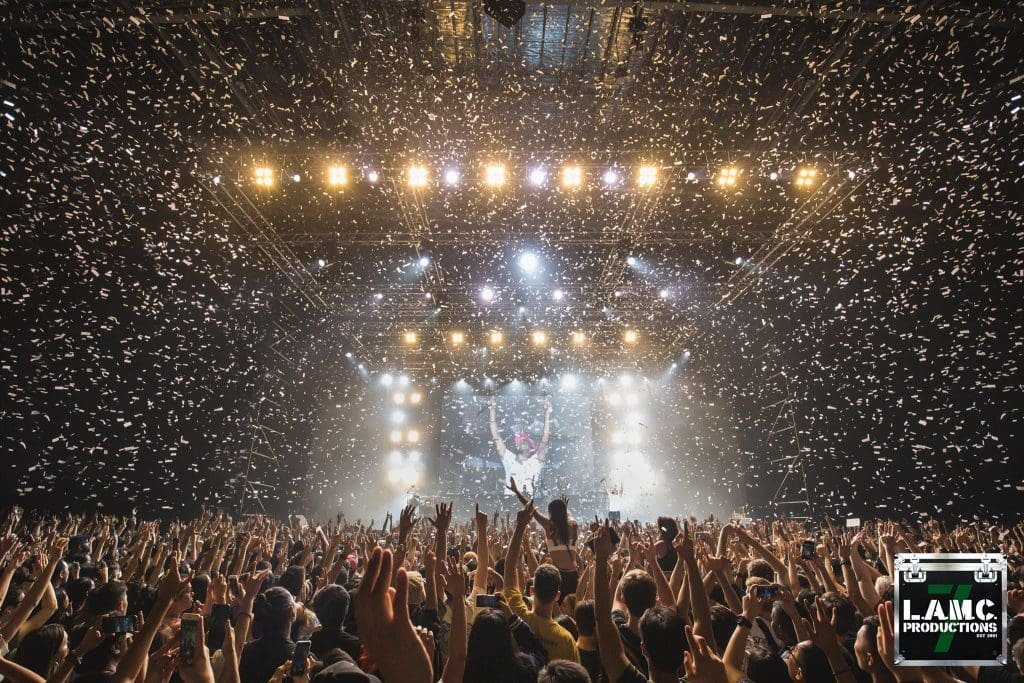 Setlist:
Mixtape
Blessings
Angels
65th & Ingleside
Work Out
What's the hook? (with Reeseynem)
I'm the One (DJ Khaled cover)
Ultralight Beam (Kanye West cover)
Favorite Song
Cocoa Butter Kisses
Juke Jam
All We Got
No Problem
All Night
Summer Friends
Same Drugs
Sunday Candy (Donnie Trumpet & The Social Experiment cover)
Blessings (Reprise)
For more reviews and coverage from AsiaLive365, click here.
Have something to add? Tell us!