(5 / 5)
Heading into its 13th year and 8th comeback to Singapore, Music Matters Live 2018 returned on Friday – Wednesday, September 7-12 with yet another rich plethora of artists from around the world. Among all the talents that took turn to shine on stage, there's this one band from Britain, Eyre Llew, that came to blow everybody's mind with their strange name and powerful performance.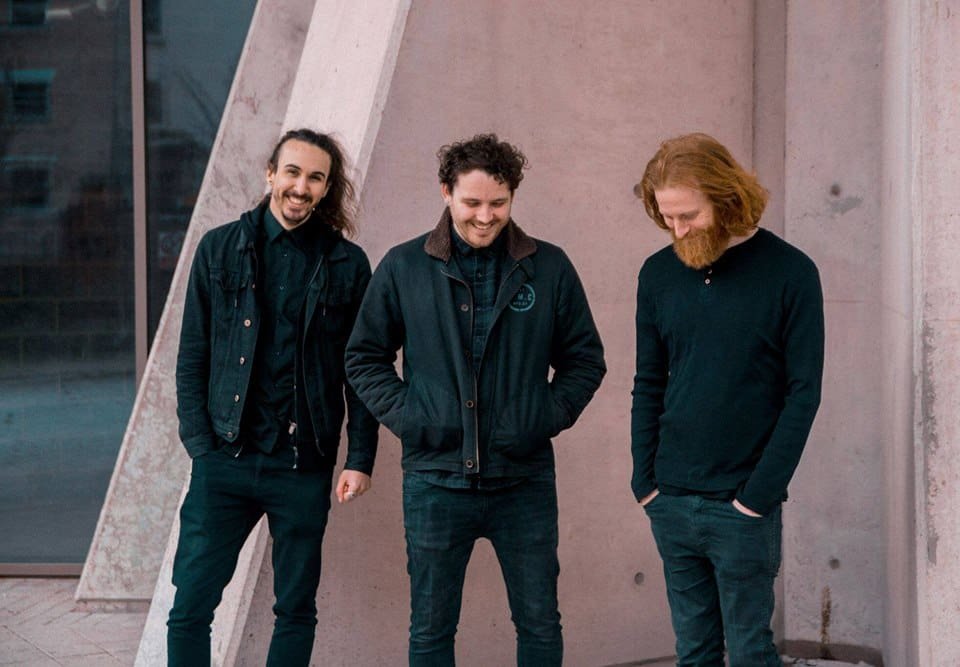 As musicians from the US, UK, Switzerland, South Africa and around the region gathered at different venues across Singapore, from Clarke Quay to the three Timbre bars within the Civic and Arts district, this five-day event that took place from 7-12 September 2018 filled this music lover with pleasures.
One prominent band that caught this AsiaLive365 writer's attention (well, me!) was none other than Eyre Llew.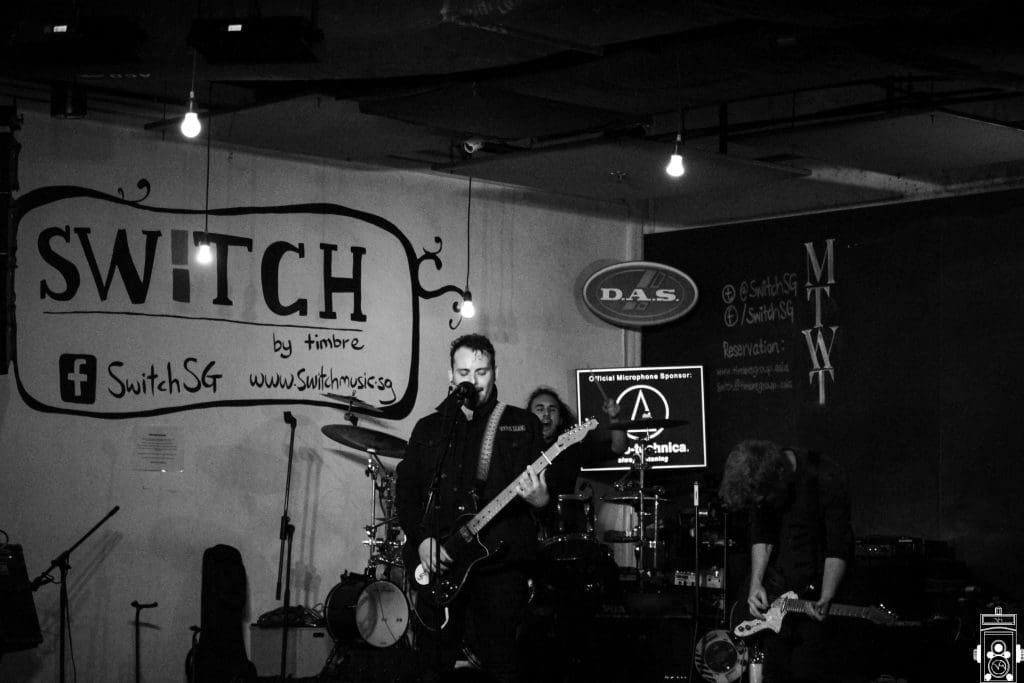 The name of the band instantly caught my interest. Here, I got you the story. The word 'Eyre' was taken from a street called 'Eyre Avenue' which band member Samuel Heaton spotted while he was on a bus to London one day. While, an 'Inside Llewelyn Davis' poster,  which Heaton, himself, stumbled upon, inspired the word 'Llew'.
Taken apart, Eyre actually means "wandering" in old French, while Llewelyn is Welsh for "lion" or "brave one". In essence, Eyre Llew means "Wandering Brave One"…
Pretty cool for a band name, don't you think?
Hailing from Nottingham, UK, this talented 3-piece band consist of Samuel Heaton, Jack Bennett and Jack Clark, whose musical layers and brilliant compositions enthralled like no other at this year's festival.
Calling their music 'ambient rock', there is perhaps no way to aptly describe the feel of their performance and the sound that they produce. It's a kind of music piece that people have to experience for themselves. But let me try giving you guys a glimpse…
In their act, I'd say that their performance invited me to a new world and got me lost in their layers of colours, tones and textures that one might get in a four-movement classical symphony…  Now combine that with a "stonking" post-rock gig feel. Essentially, I guess that is how I really describe their music.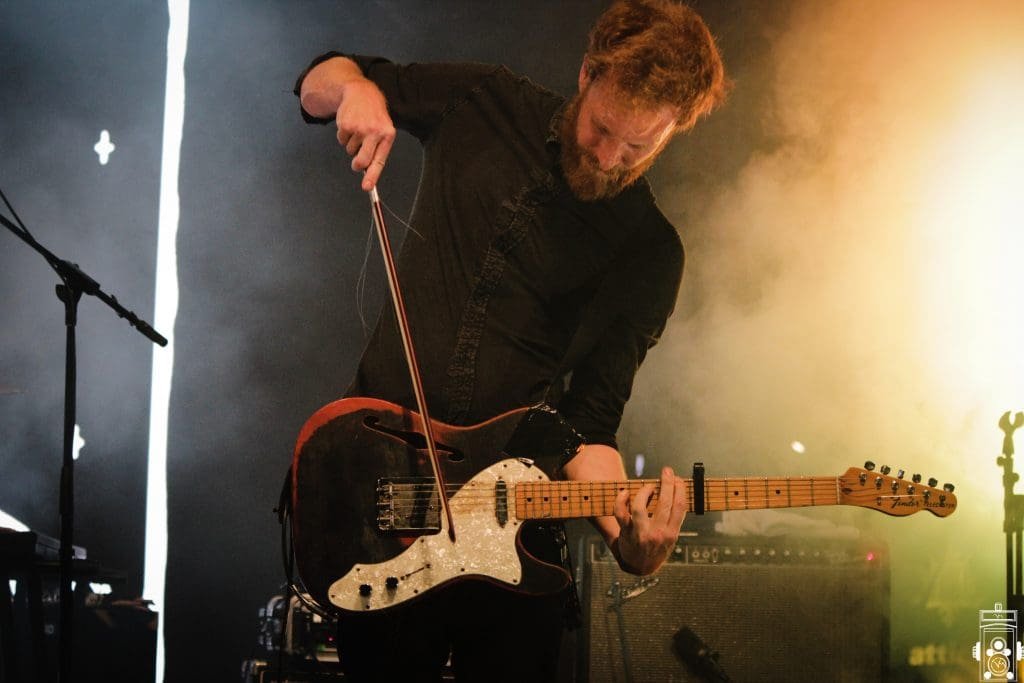 In a way, their mood and musical atmosphere reminded me of the works from bands like Mew, Of Monsters and Men, and Muse, particularly, Muse's earlier albums when they were experimenting with classical and rock music.
For instance, "Havoc" which comes from Eyre Llew's Atelo album exudes an atmospheric feel that reaches to your very bones. Their music video, which one should definitely see as well, further accentuates the feeling with images of icy landscapes and a poignant storyline. Combining all the mentioned elements together in a 7-minute long video, the outcome is indeed breathtaking as well as melancholic. (Experience the sensation of "Havoc", below)
Taking the stage with four sets in four different venues over four days, it was their undulating colours and textures in their music that, without a doubt, continued to really move me and the crowd around me.
Textures of poignant and beautiful strings, striking percussion and chord progression in dramatic sound waves almost seemed to rip through your heart.
Lyrically, the band's songs are poetic and sometimes poignant like a prelude that caresses and pulls at the heartstrings at the same time…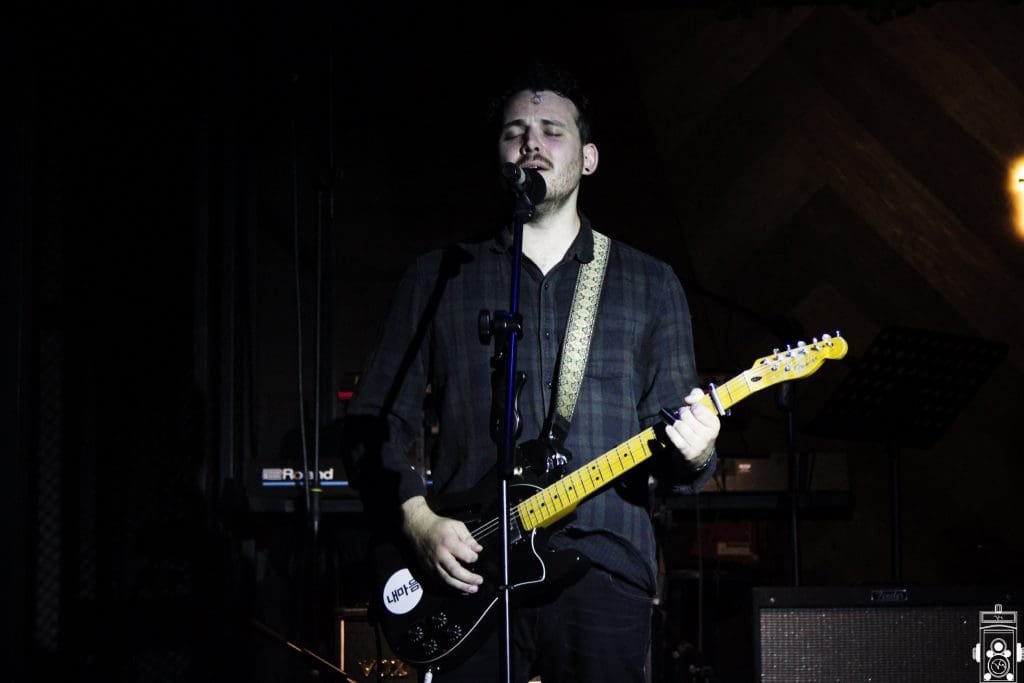 "Edca" was definitely my favourite and one of the highlights from them. Especially with that ending part, it came after a brief pause with the powerful melodic outro that somehow resembled the last movement of a majestic four-movement symphony but in more of post-rock way.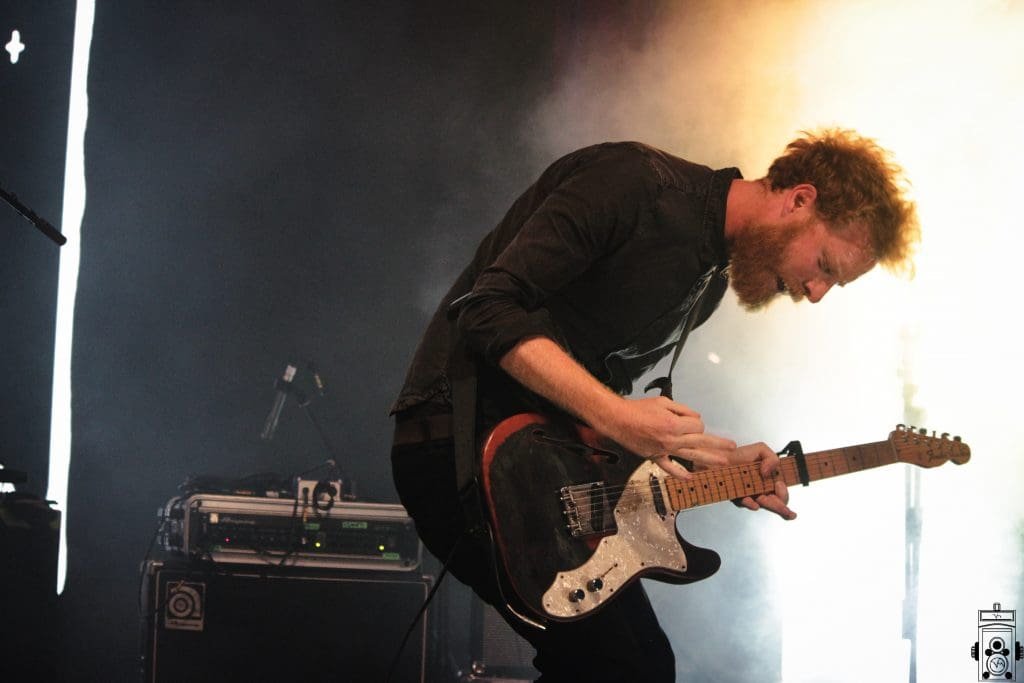 Indeed, the band got a new fanbase in Singapore from this visit.
Their second set at Clarke Quay's Main Fountain Stage on the 8th September drew ripples of cheers and applause at every song. While at their third set on Monday evening, a new fan even purchased four copies of their CDs. Even more fans bought their CDs on their last night here in Singapore.
As one more inclined to love classical as well as alternative music, Eyre Llew has definitely struck a chord with this writer right here. I was riveted…
For more reviews and coverage from AsiaLive365, click 

here

.
Have something to add? Tell us!