(4.5 / 5)
23-year-old Ashley Nicolette Frangipane (Halsey) commanded the stage at Star Vista Theatre on Wednesday night (Aug 8) to an 80-minute long pumped set. As promised, it was all sweaty and dirty even as the energetic performer breezed through songs from both BADLANDS and hopeless fountain kingdom.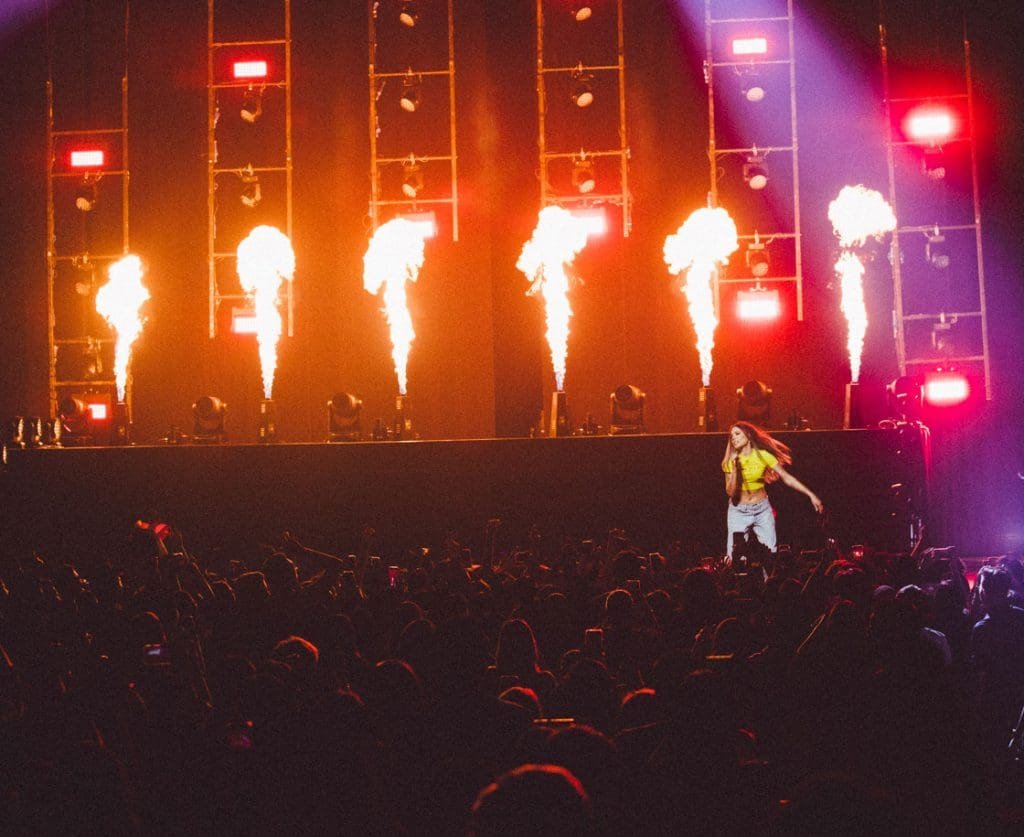 Dressed in a yellow crop top, light grey sweatpants and teal highlights, "Alone" singer greeted fans with an infectious aura and a noteworthy showcase of syncopated lights and pyrotechnics— all timely curated to conjure shrilling screams across the arena.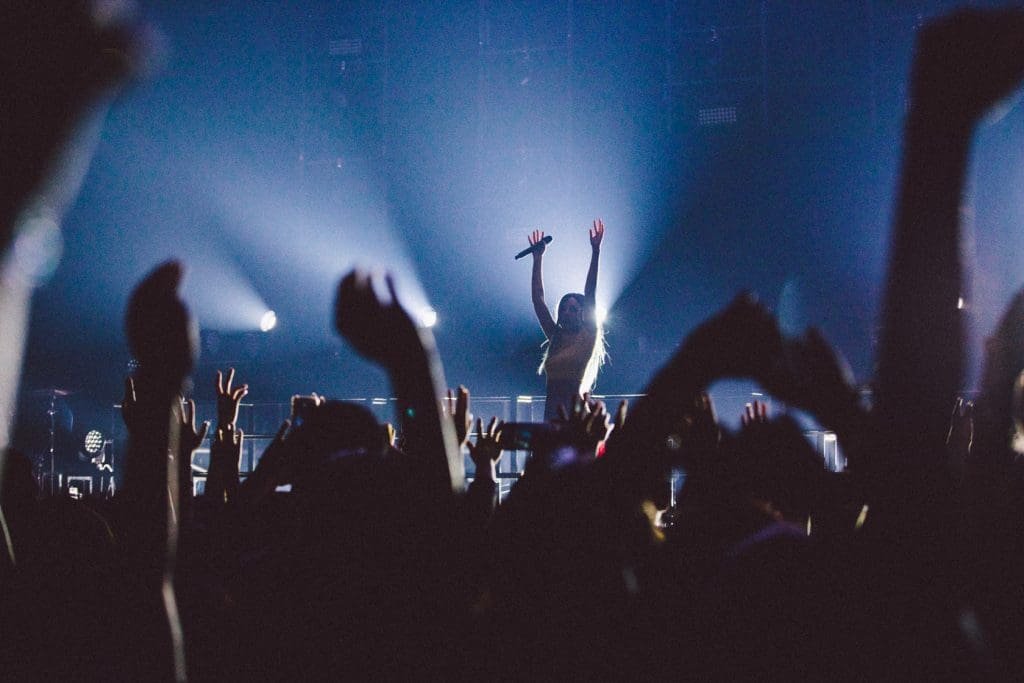 As she hyped the crowd throughout the show, the songstress consistently showered the show with her stellar energy and showmanship. It was pretty infectious to watch the performer painted her love and passion on the performance. And, at the same time, I'd say that Halsey also successfully illustrated a comfort for the stage in the way that I have yet to see from any music artist thus far.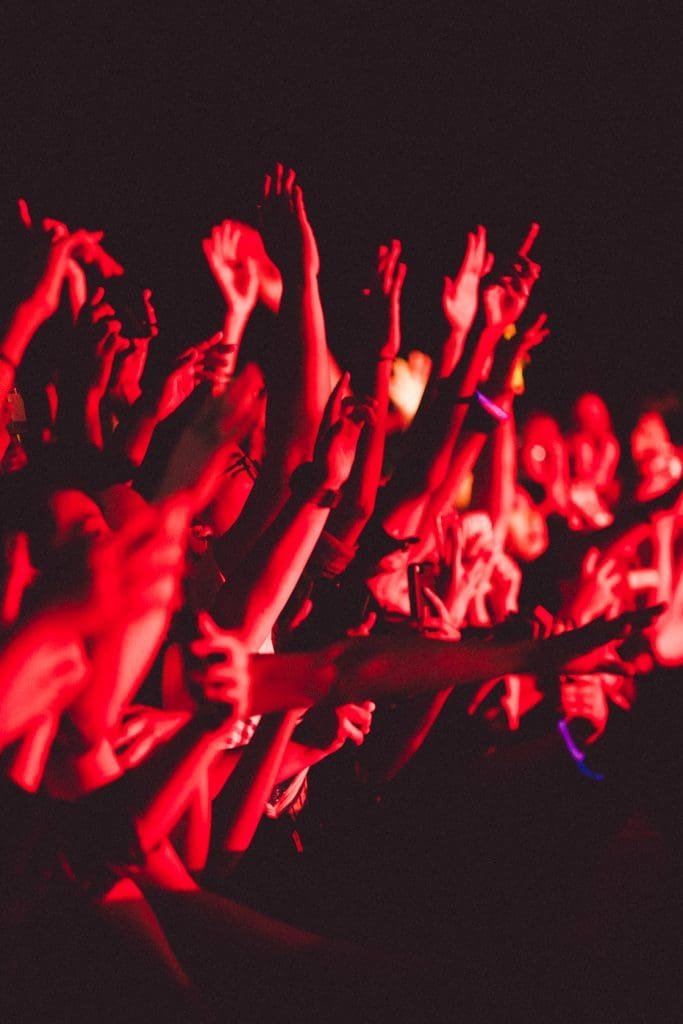 "I love being on stage, but I like being down there with you," teased Halsey mid-show
before a frenzy ensued as she got off stage to greet fans in the stalls.
Even in quieter moments, Halsey's voice remained crisp; showcasing her signature rasp. She also shone in long belts and vocal ad-libs through 'Hurricane' before paying homage to fans from the LGBTQ community in 'Strangers'.
Leading into the quiet part of the night, the vocalist conversed about the struggles of
growing old and dealing with anxiety and insecurities before breaking into a stripped-down version of 'Closer' – the hit song that catapulted the songwriter into worldwide fame.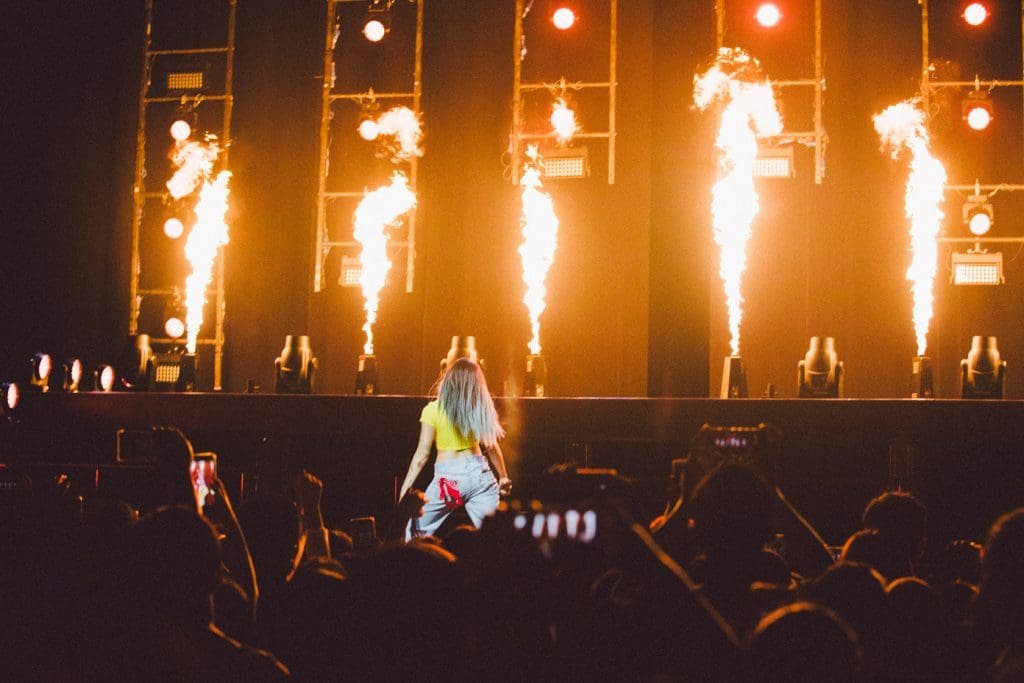 It is hard not to fall in love with the fiery petite performer. A dash of sass and zeal, sharp
dance moves and infectious songs about love. Not to forget, authentic and forthcoming with an edge.
She even jokes about forgetting to wish her grandfather 'Happy Birthday'. What is there not to love?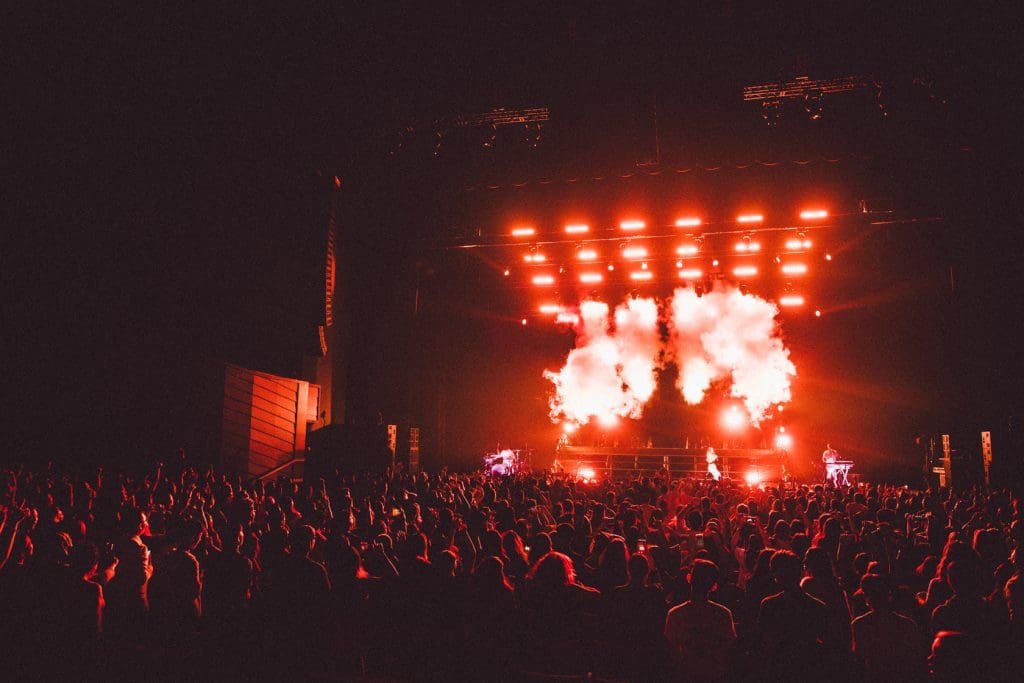 Never mind that the arena wasn't a full house, the squeals of impassioned fans well made
up for it. Halsey brought a storm at her show, and it weathered on loud and clear.
Wondering what the full setlist was like? Here, you go!
Setlist
1. The Prologue
2. Eyes Closed
3. Gasoline
4. Castle
5. Heaven in Hiding
6. Strangers
7. Roman Holiday
8. Hurricane
9. Colors pt II
10. Colors
11. Closer (Stripped)
12. Sorry
13. Alone
14. Walls Could Talk
15. Now or Never
16. Young God
Encore:
17. Hold Me Down
18. 100 Letters
19. Bad at Love
For more reviews and coverage from AsiaLive365, click here.
Have something to add? Tell us!