(4 / 5)
On Tuesday, August 21, Hayley Williams led her Paramore to Singapore. The fans were literally filled with joy. Besides those new pieces from After Laughter, the band also revisited the massive fans' memories with those forever classic emo kids' anthems. Here, we delivered you the night of Paramore 'After Laughter' Tour Live in Singapore, straight from [email protected]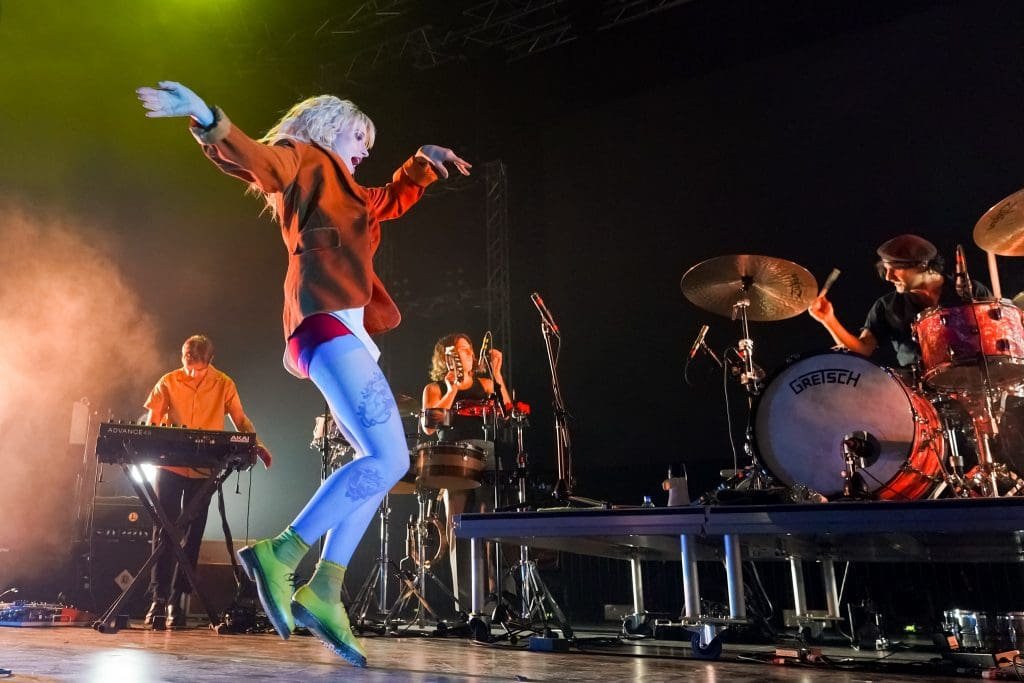 American rock band Paramore revived the souls of both pop-punk and synth-pop fans over a 100-minute concert spanning from hits of the past to current boppers from their 2017 release After Laughter. Fans' seven-year wait for the band's return was well worth and all wistful and sentimental.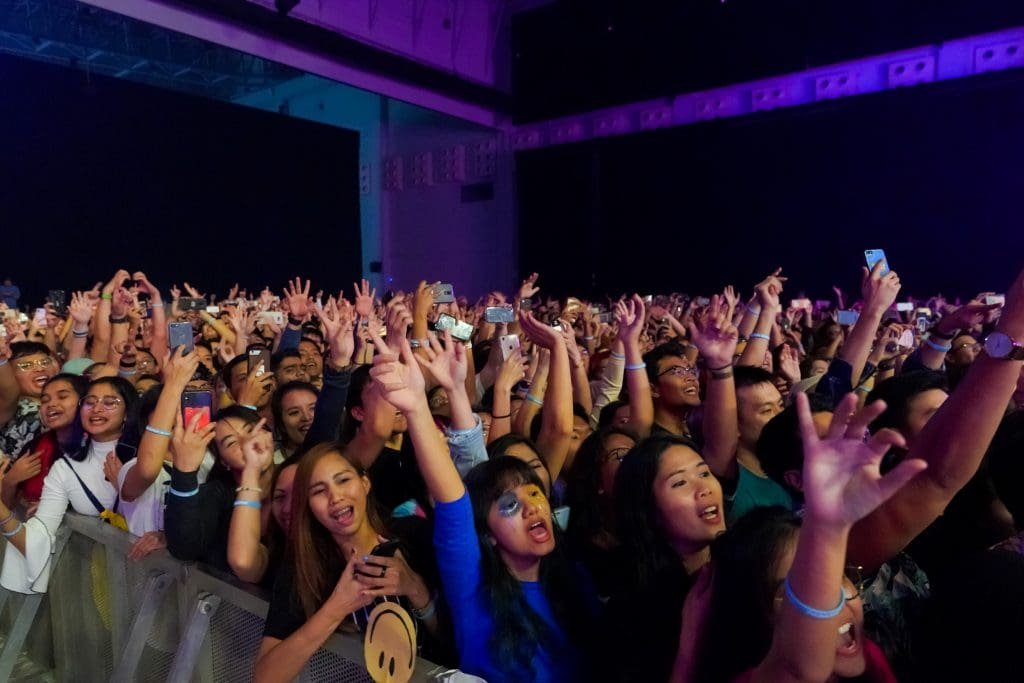 The show was a gathering of fans who sang their hearts out to angst-filled anthems such as "Misery Business", "Playing God" and "That's What You Get". Yet, the true standout of the night would have to be the seamless blend of old-time crowd favourites and contemporary hits like "Hard Times" and "Told You So".
Not to forget, the transition from full band layout to an acoustic setup and a commendable effort at paying homage to Drake's reign with a laidback cover of "Passionfruit".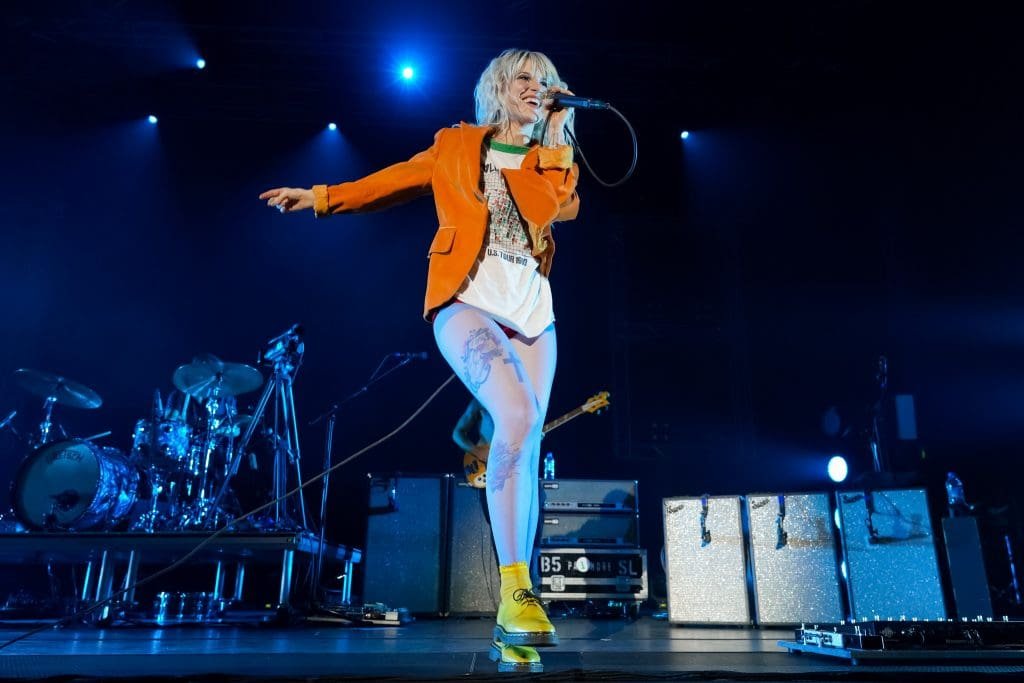 In my feelings, what made the show truly remarkable would be the band's radiating quality as a unit. And yes, I'm speaking about that irresistible charisma of frontwoman Hayley William, those vocal chops and those heartfelt moments during intermissions.
Well, if you were there, you would literally sense the warmth of a band that has gone through thick and thin over the course of a rather challenging 14-year journey. Yet, the band remained humbled and energetic throughout the concert, even as band members hit the big 30.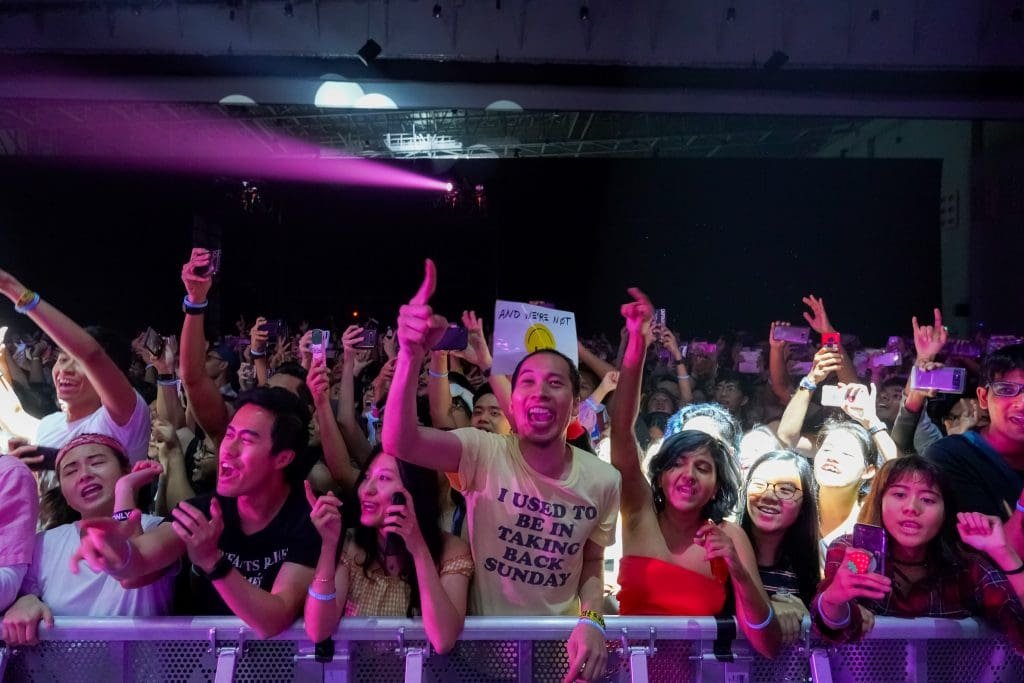 One of the highlights of the night was when two members of the crowd were invited to share the stage with the band— belting out the chorus to "Misery Business". As envious fans flocked to the two lucky individuals after the show, the male fan kick-started an Iskandar chant, the Malaysian town from where he resides, with a sense of pride and disbelief at a dream come true.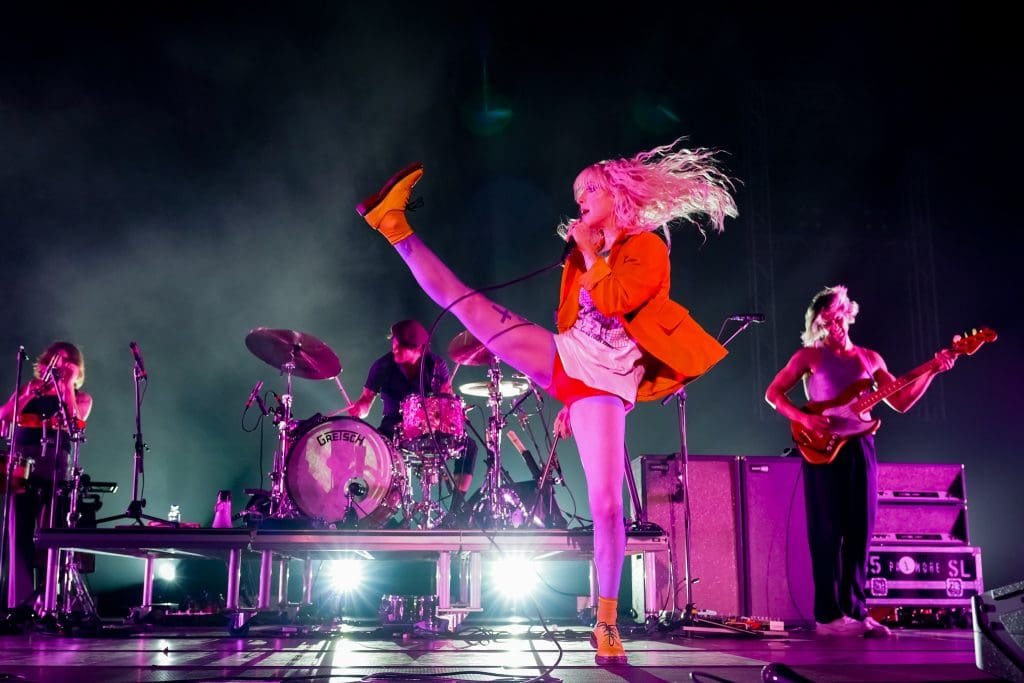 Even after all these years, Paramore showcased the timeless quality of their music. Fans sang word for word and danced through the night. Even as trends have changed and evolved, true blue Paramore fans still stay rooted to songs of yesterday and tunes of tomorrow, howling loud and proud the slogan 'We Are Paramore!'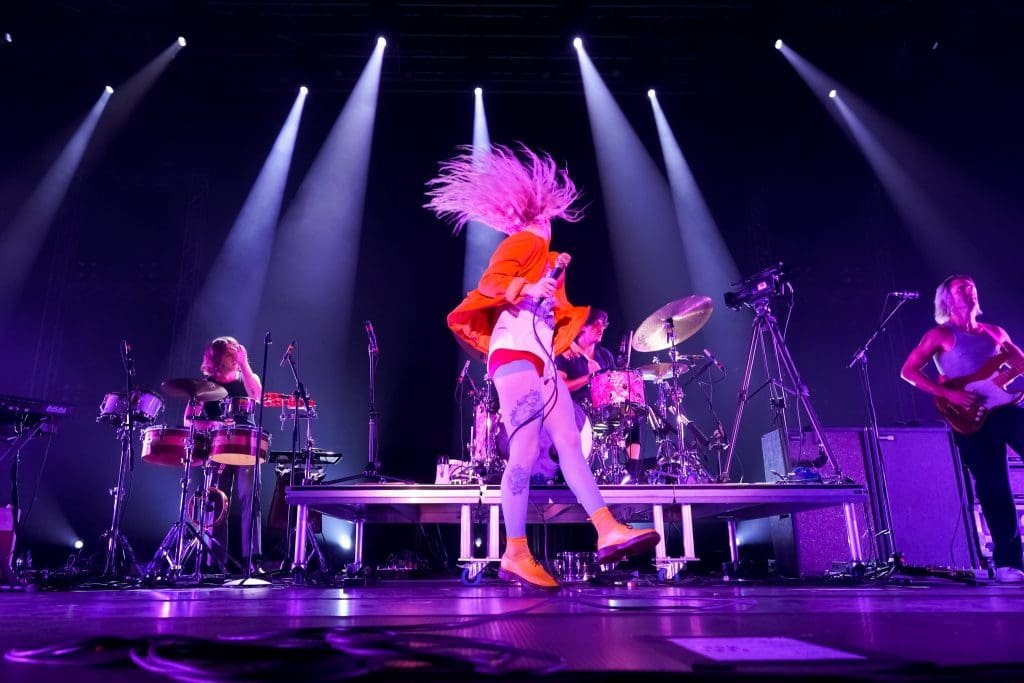 I saw hearts gathered in unison like a homecoming, even having an after laughter to myself after witnessing one of 2018's most enjoyable shows thus far.
Wanna revisited the night? Here, we bring you the whole setlist of the night. Enjoy!
Setlist
Grudges
Still Into You
Rose-Colored Boy (With "I Wanna Dance With Somebody" snippet by Whitney Houston )
That's What You Get
Crushcrushcrush
Fake Happy
Playing God
Forgiveness
Ignorance
Pool
Laughing on the Outside (Crying on the Inside) (Bernadette Carroll song) (play from tape)
Acoustic Set
Passionfruit (Drake cover) (With "Hold On, We're Going Home" snippet by Drake and Majid Jordan)
Misguided Ghosts
26
Laughing on the Outside (Crying on the Inside) (Bernadette Carroll song) (play from tape)
Caught in the Middle
Idle Worship
No Friend
Misery Business
Ain't It Fun
Encore:
Told You So
All That Love Is (HalfNoise cover)
Hard Times (With "Heart of Glass" snippet by Blondie)
For more reviews and coverage from AsiaLive365, click here.
Have something to add? Tell us!