(4 / 5)
On one part of this sunny island, Taking Back Sunday fans filled in droves. Here at The Pavilion at Far East Square in Singapore, the world was a different and more elevated view as the legendary rockers from America granted their fans in Singapore a visit. And for what was so special was that this was part of the band's 20th anniversary.
No surprise, there were a huge crowd of Taking Back Sunday fans at The Pavilion on this very Saturday night, January 19.
TBS 'Taking Back Sunday' graced our shores on Saturday night with sounds from their twenty-year history to a packed and rocking house at this indoor space. So fervent were some fans that many even turned up to queue for prime standing spots hours before doors had opened.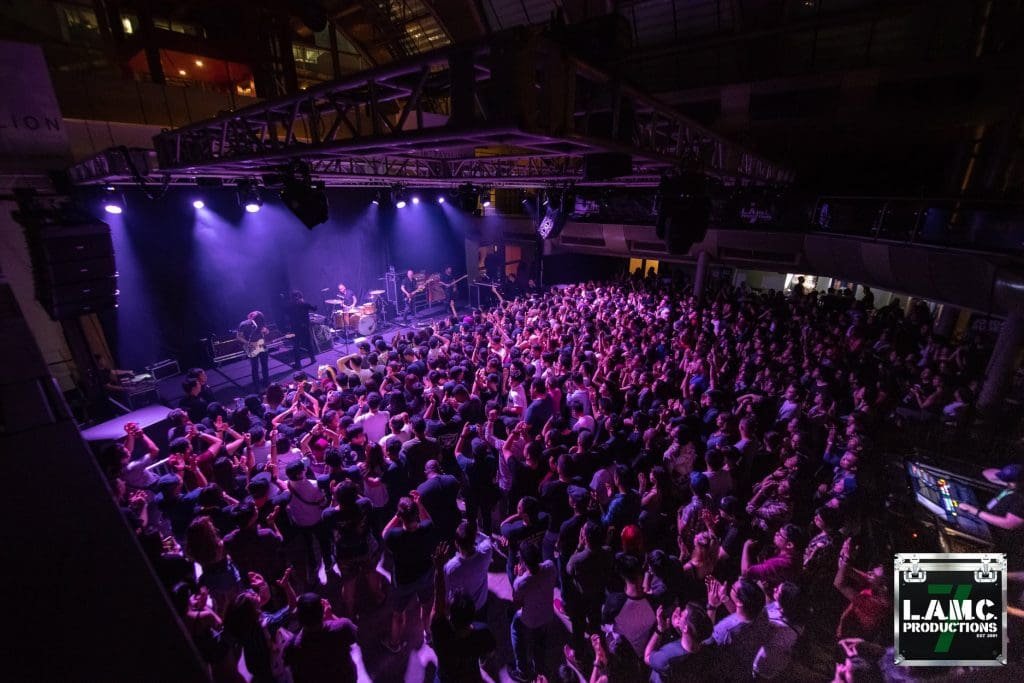 As Adam Lazzara, John Nolan, Shaun Cooper and Mark O'Connell turned the night into a jamming-flip-your-hair and almost catharsis-like feel to the atmosphere, it was evident how much two decades of their music meant to the crowd.
Over in the middle, a "moshing area" of sorts had formed, which had fans dance and mosh wildly to the pieces that were played, in their moment of unbridled energy and passion.
With 2 hours of unrelenting playing, the crowd just lapped up everything right from the first bar of the music of every song!
Favourites, to name a few, included 'Cut Without The 'E"', 'There's No 'I' In Team', 'A Decade Under The Influence', 'Error: Operator', 'Flicker Fade' and 'MakeDamnSure'.
For this music lover right here, the songs that took my heart were definitely 'Ghost Man On Third', 'What It Feels Like To Be A Ghost', 'Error: Operator', 'MakeDamnSure' and not forgetting the semi-acoustic fan requested song called 'New American Classic'.
The riffs that formed in 'Error: Operator' seeped through my veins like adrenaline surging at the top of a rollercoaster ride, while 'What It Feels Like To Be A Ghost' was just "bloody brilliant"!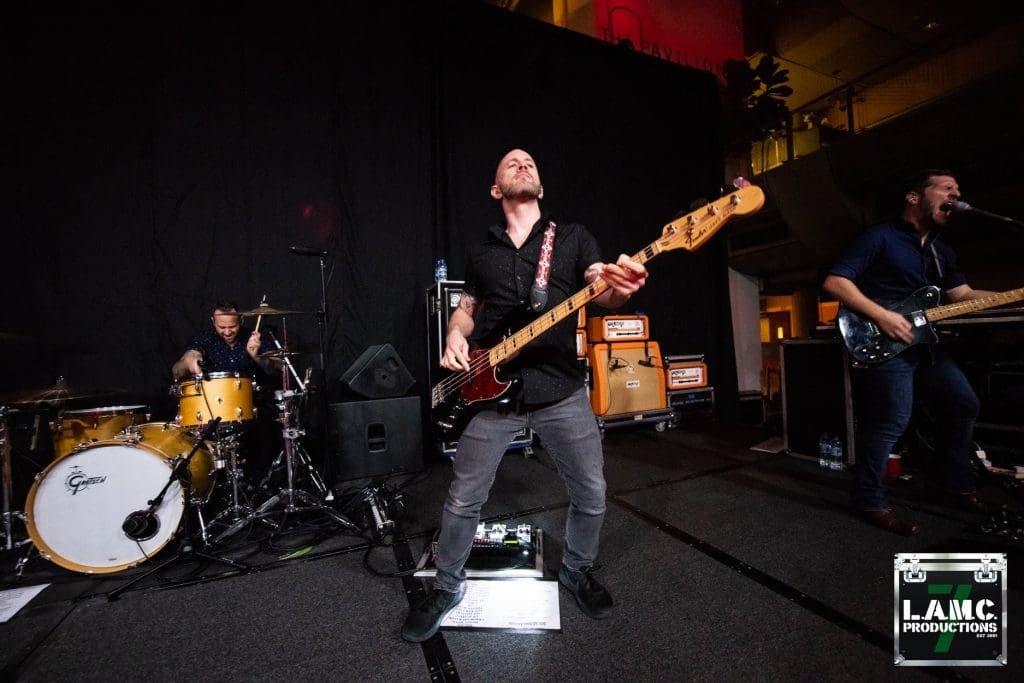 'Ghost Man On Third' was enthralling in terms of tones and textures, but it was fan request.
'New American Classic' that possibly took the cake in being the most captivating piece performed that night.
It was definitely memorable to hear Lazzara's voice gaze over the song like a silhouette of textures and colours, its semi-acoustic feel bringing an enthralling depth to the song. Acoustically, I reckon that this was perhaps the best of the evening too, for there were certainly portions of the gig which was marred by poor acoustics and stage lighting.
Still, aside from this, the gig was great!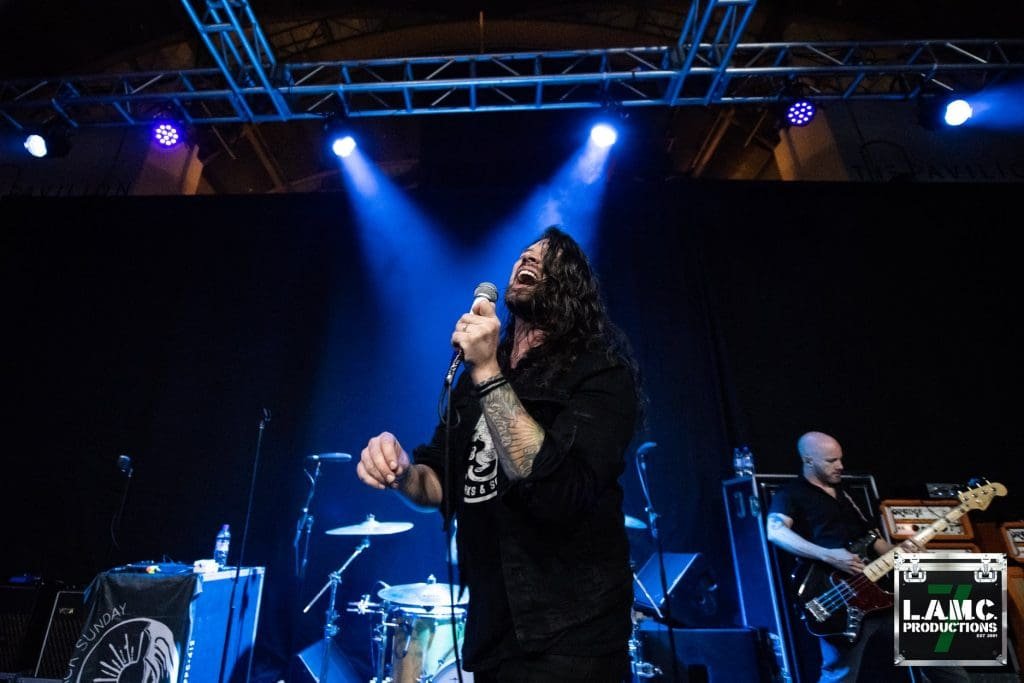 In fact, other memorable moments included a little backstory behind the song, 'The Blue Channel', as told by Frontman Adam Lazzara, who noted that the initial piano intro was meant to be played at a slower tempo than what was eventually put out. With both versions of the intro played that evening, I reckon that I actually love both of them. The slower tempo gave it a darker and enigmatic feel, almost cryptic, while the faster tempo filled the piece with more stormy textures and colours.
Bringing the night to a close with fan favourite, 'MakeDamnSure', TBS certainly gave its fans everything that they wanted, Taking us Back to all those years that we have loved from the band.
It was nostalgic as it was rocking!
Setlist
1. You Know How I Do
2. Bike Scene
3. Cute Without the 'E' (Cut from the Team)
4. There's No 'I' in Team
5. Great Romances of the 20th Century
6. Ghost Man on Third
7. Timberwolves at New Jersey
8. The Blue Channel
9. You're So Last Summer
10. Head Club
11. A Decade Under the Influence
12. Bonus Mosh Pt. II
13. Error: Operator
14. Up Against (Blackout)
15. Set Phasers to Stun
16. Flicker, Fade
17. This Photograph Is Proof (I Know You Know)
18. 180
19. What's It Feel Like to Be a Ghost?
20. Number Five with a Bullet
21. Liar (It Takes One to Know One)
22. You Can't Look Back
23. My Blue Heaven
25. All Ready to Go
26. MakeDamnSure
27. New American Classic
For more reviews and coverage from AsiaLive365, click here.
Have something to add? Tell us!