Not that the British four-piece had gone anywhere but after two years of touring as McBusted, your 2000's pop crushes are back with McFly Anthology Tour 2016.
Tom Fletcher, Danny Jones, Dougie Poynter and Harry Judd haven't performed as McFly since late 2013, when they founded a supergroup with Busted's James Bourne and Matt Willis, released an album together and embarked on two UK tours. Now the boys are reforming their original lineup.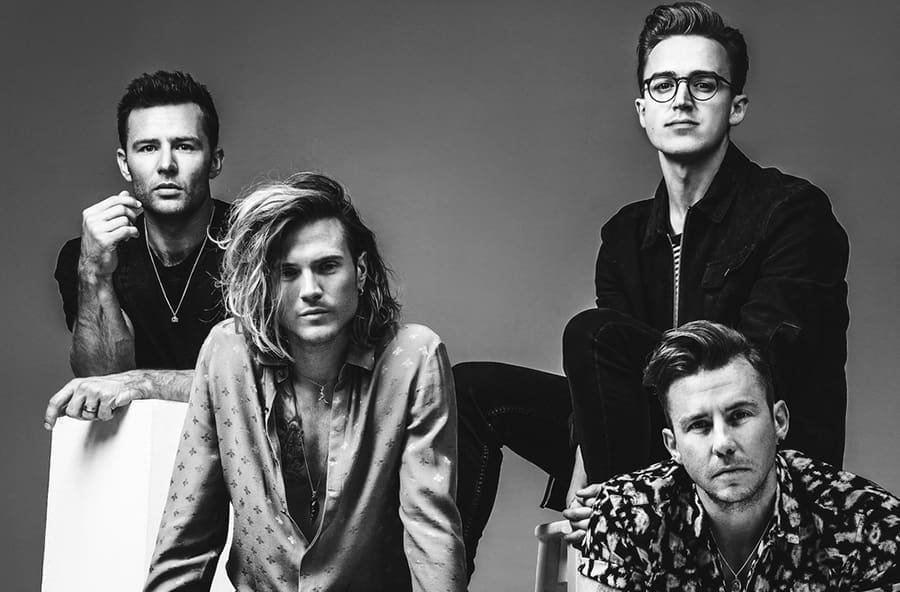 The Anthology Tour will begin on June 16, running in Glasgow, Birmingham, Manchester and London, with three different dates in each city.
Exclusive: The Vamps talk future, Taylor Swift and Hogwarts!
The setlist of each date will be based on different records throughout their career, from Room on the 3rd Floor on the the first night, Wonderland and Motion in the Ocean on the second, and Radio:Active and Above The Noise​ on the third.
"That's 64 songs back to back," Harry told The Sun. "It's going to be a lot of fun."
Tickets go on sale this Friday (Apr 28) through Live Nation.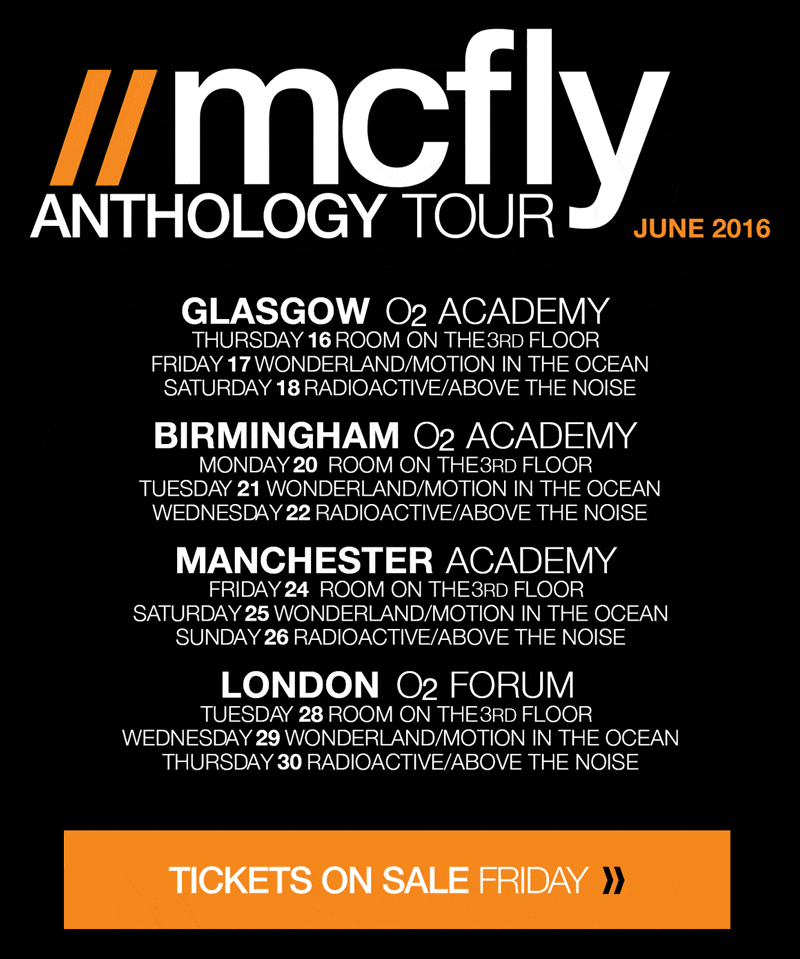 After working with McFly, Busted themselves have also reformed and announced a UK trek following Charlie Simpson's decision to rejoin the group. Which is kind of funny because, if any of us can recall, the bands were dubbed "rivals" by the media since day one, and now they'll be touring at the same time.
"I reckon we're back to square one," said Harry. "We knew Busted was going to happen and they're back now. It's exciting to be going up against them."
On their much-awaited sixth album, Dougie said the band had decided to play shows together first before starting writing. Though they believe this tour "will be the catalyst for what is to come."
Have something to add? Tell us!