As Christmas rolls in, you can expect Michael Bublé to get on with his holiday project promotions. This year, to talk about with Michael Bublé's Christmas in Hollywood, the Grammy-winning crooner appeared the TODAY Show on Tuesday. What got us baffled, though, isn't exactly the list of stars who'll be appearing on the TV special…
When host Hoda Kotb showed a preview of Psy's new single "Daddy" and said "look at Michael, he's got it!", Bublé responded bluntly, "no, I don't (sic) got it."
"Honestly, this just made me really sad," the Canadian singer went on to say. "I don't want to live in the world anymore."
He insisted the South Korean pop star's new single lacks any real musical talent. "If this is what we have to look forward to at the Grammys next year, I'm out. I'm sorry."

In "Daddy" video, which was released on November 30, Psy dresses up as his ageing father, a middle-aged man and a little boy, and shows off a bizarre dance routine.
Tell us what do you guys think. Is "Daddy" the new "Gangnam Style"? Are you, like Kathie Lee Gifford here, #TeamMichael ,or #TeamPsy?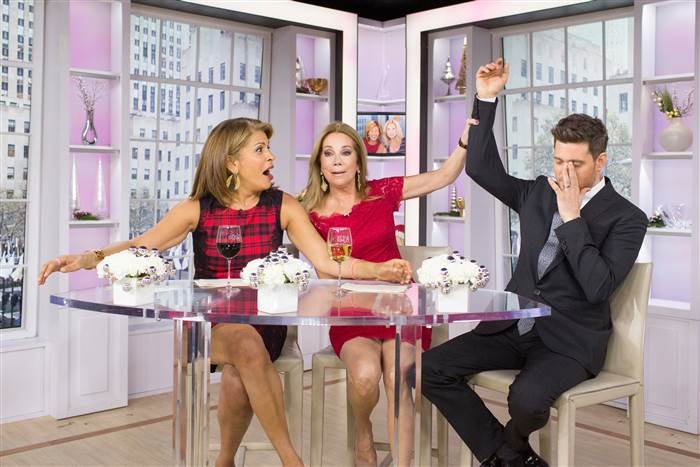 Watch Bublé's full interview
here
.
Have something to add? Tell us!