Brought to Bangkok by HAVE YOU HEARD?, one of the world's most talented producers Cornelius will return to this city with a full live performance this November.
See also: It's happening! Superorganism to make a Bangkok debut in January
Slated to return to Bangkok on Wednesday, November 7, Japanese multi-talent artist/producer Cornelius will take the stage at Voice Space with his latest record Mello Waves for Singha Light Live Series Vol 3.3 – Cornelius. Of course, besides his new pieces, the 2009 Grammy Award-nominated producer will also play his other creations from previous albums.
Therefore, Bangkokians, your ears soon will be blessed by the collections of dissonant yet harmonically pleasing sounds from the maestro of the era.
The show will mark Cornelius forth time in Thailand and his first time back here in the 5-year period after his last visit in 2013 for GoDung Japanese Invention.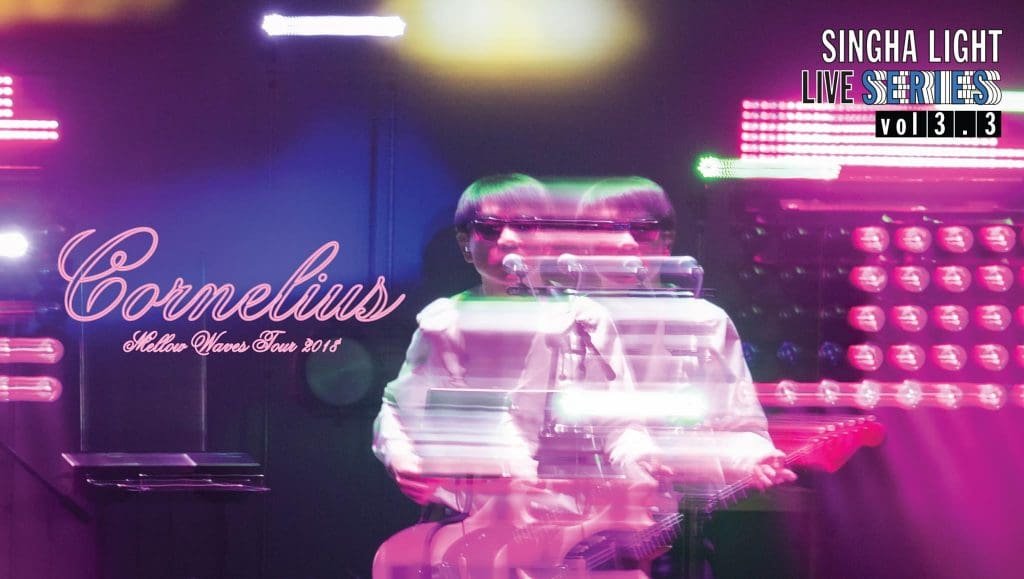 Early birds, priced at THB1,900, will go on sale on October 1 at 10am onwards through Ticketmelon. Then, the price will rise to THB2,000 for Phase 1 and THB2,200 for Phase 2.
Started in 1994, Cornelius is a moniker a Japanese of recording artist, producer and the co-founder of Shibuya-kei vanguard Flipper's Guitar, named Keigo Oyamada. His first two albums as Cornelius, The First Question Award and 69/96, received positive feedbacks and critical acclaims in Japan in 1994 and 1995 respectively. Two years later, Cornelius came back with a new album Fantasma which earned him the recognition worldwide with the track like "Star Fruits Surf Rider".
In recent years, he has produced the soundtracks for Edgar Wright's Scott Pilgrim vs. the World and an animated series Ghost in The Shell.
See also: Confirmed: Lindsey Jordan to set foot in Asia with her Snail Mail
Besides reminiscing about the American artist like Beck, Cornelius' music also captures the world's audience with its rare and fresh textures of all that unique touch of electronic tones and natural sounds.
Have something to add? Tell us!