Looking at a record of electronic pop acts performing in Bangkok this past year, one couldn't help thinking it's only a matter of time before fan favourite Oh Wonder follow suit. And wonder no more, as the the British pair will finally make their debut in the city this August.
Bangkok promoter Viji Corp (Death Cab For Cutie, Simple Plan) announced in a short Facebook post today Oh Wonder are performing on Tuesday, August 1 at DND Club.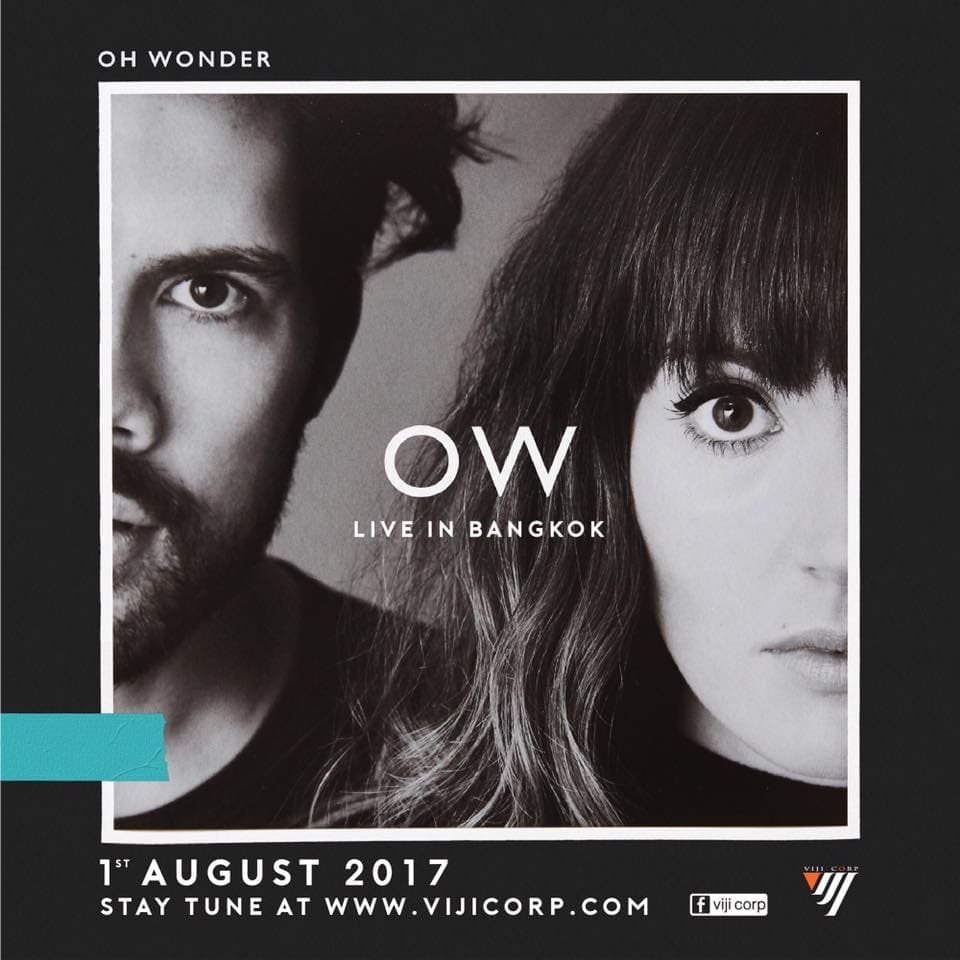 Tickets, priced at THB2,000, will go on sale through Thai Ticket Major on May 31 (10am). The show is the only Asia date announced for the melodic duo's 2017 tour so far, following a string of dates in Australia.
See also: French electropop band Yelle to perform in Bangkok and Singapore
Formed in 2014, Oh Wonder are Anthony West and Josephine Vander Gucht. They're best known for "Drive", "Landslide" and "Without You" from their 2015 self-titled debut album. Their followup, Ultralife, is set to be released on July 14. It takes the hallmarks of the band's perennial first record and adds the weight of experience, the confidence of success and the coherence that comes from forward planning. Here's the first single, "Ultralife"
---
Update (May 3, 4pm): Malaysian promoter Upfront announced Oh Wonder will also be performing at The Bee @ Publika, Kuala Lumpur on Wednesday, July 19, before heading down under. Tickets are RM130 (early bird), 160 (pre-sale) and 190 (regular). Purchase link will be provided here soon.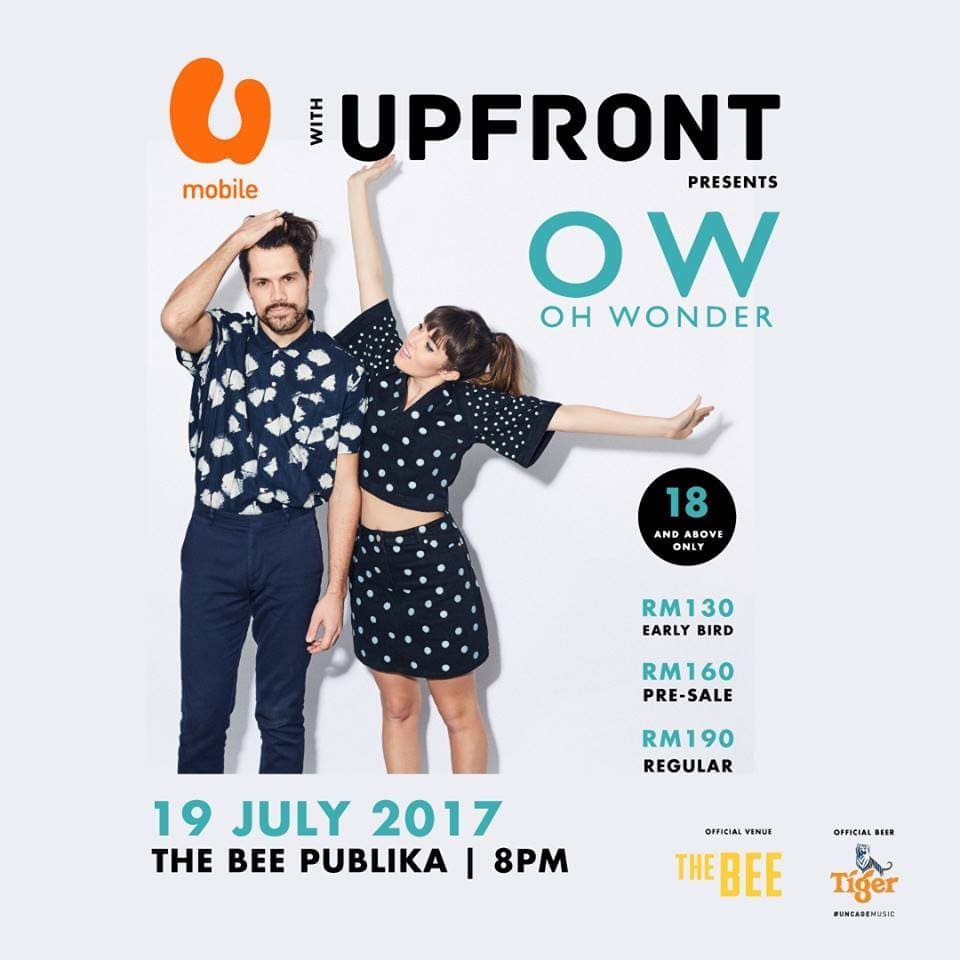 ---
Update (May 4): Manila has been added to the tour. Philippine promoter Malaya Productions confirmed Oh Wonder are taking over the Samsung Hall in SM Aura Premier on Friday, July 21. Tickets are PHP2,800 and 3,800, available May 5. Follow Malaya's Facebook page for more updates soon.
Have something to add? Tell us!