Swedish experimental rockers pg.lost are bringing their Versus Tour to Singapore, promoter Gsonique announced today.
The band will be performing on the island for the first time on Friday, January 5 at Esplanade Annexe Studio. Singapore's own progressive rock outfit In Each Hand A Cutlass are scheduled to support.
See also: British indie outfit alt-J to bring Relaxer Tour to Singapore
pg.lost's first visit to Southeast Asia comes in support of the band's latest LP, Versus. They will make a stop in Bangkok on January 4 while in the region.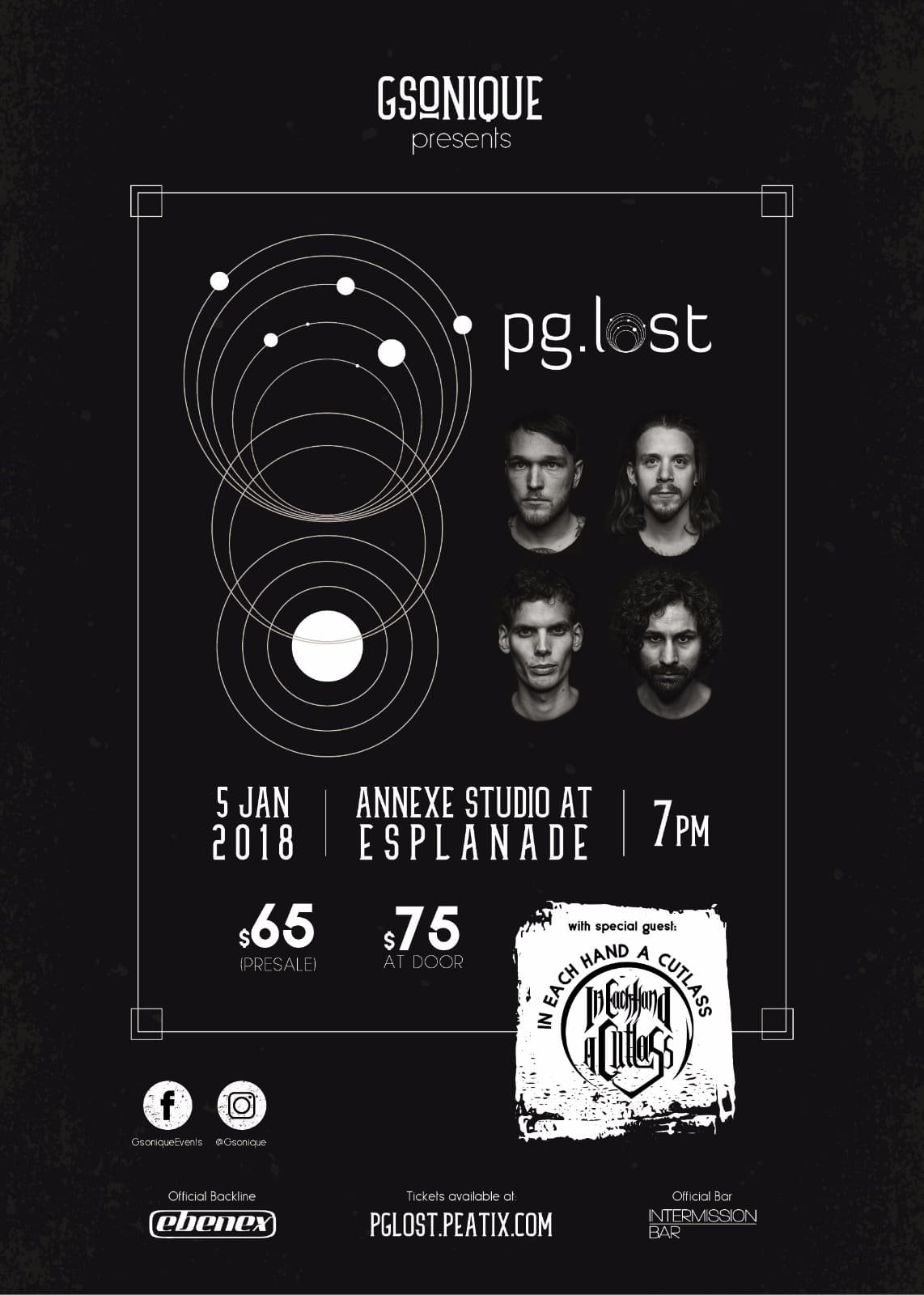 Advance tickets are SGD65, now available through Peatix. The price goes to up SGD75 at door.
See also: Indie folk luminaries Fleet Foxes are coming to Singapore and Malaysia
Formed in 2004, pg.lost are comprised of Mattias Bhatt (guitar), Gustav Almberg (guitar), Martin Hjertstedt (drums) and Kristian Karlsson (bass). They're known for their multifaceted experimental rock instrumentalism. Their latest album Versus (2016) on Pelagic Records is their fourth full-length after Key (2012), In Never Out (2009), and It's Not Me, It's You! (2008). Check out the album critics hailed as one of the best of 2016 below.
Have something to add? Tell us!