(4.5 / 5)
Incense, sweat pants and flickering lamps – all conceived for a cozy night in rumination on love. And love there was.
If you haven't yet experienced the contrast between serene R&B tunes and shrilling squeals, you missed out on Canadian singer-songwriter Daniel Caesar's monumental three-night sho at Singapore's quaint The Pavilion, Far East Square over this past week.
Tickets to the 22-year-old's debut show on March 13 sold out in seven minutes – a feat many would deem unexpected yet comprehensible. Two more were added in response to overwhelming demand, sandwiching the original date.
It isn't hard to understand the appeal of Caesar's music. Lyrics about young love backed up by cordial falsettos plastered upon a genuine, youthful face. Fans in the room were extravagant in expressing their love, kindling a "Danny" chant as they awaited his entrance.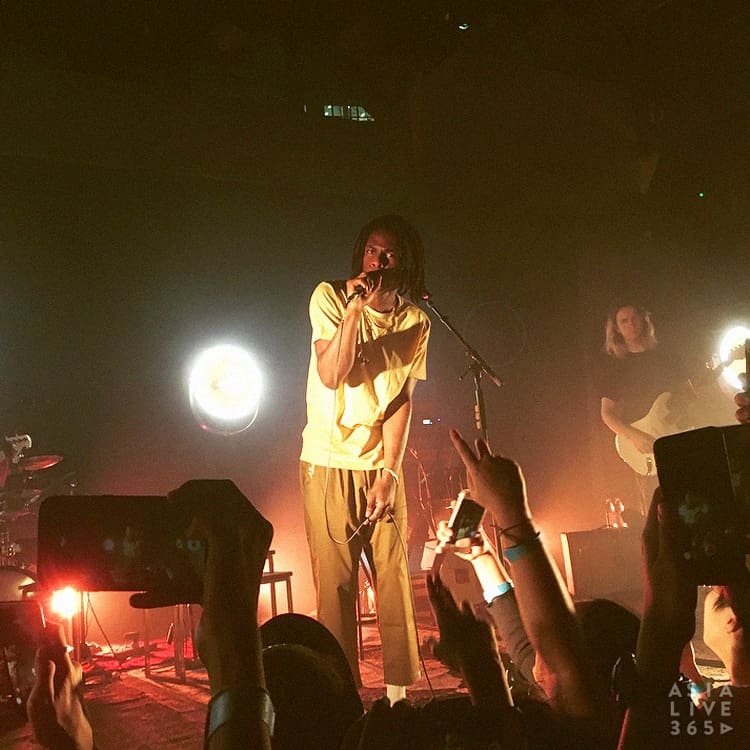 At one point during the show, Caesar, whose birth name is Ashton Simmonds, sat and stared into the audience, even on his second night, disbelieved at the passion pouring back in a sea of voices singing back his songs in harmony.
"I just wanna see how beautiful you are/ You know that I see it/ I know you're a star," chorused the crowd during "Best Part". Just wonderfully fitting.
The Ontario-born musician showed no signs of unease, keeping a collected demeanor even whilst shaking hands with ardent fans in the front. It could have been the assistance of the sage in the air or his comfy sweats, but witnessing the power of music speak for itself made the night one of the most memorable spectacles in recent times.
The only drawback to the hour-long performance was the delayed set time. Daniel Caesar, accompanied by his four-piece band, started the show at 9.30pm, almost an hour and a half after doors had been opened.
Even as Caesar warbled the final verses of "Get You", the sole encore song of the night, you could sense the heartfelt gratefulness plastered on his face as he put his hand on his chest before exiting the stage.
The toothy-smiled multi-instrumentalist is well on his way to R&B royalty, and the Freudian tour is living proof that authenticity is the new publicity.
For more concert coverage and reviews from AsiaLive356, click here.
Have something to add? Tell us!