(5 / 5)
Nickelback slayed [email protected] with their awesomeness during 'Feed The Machine' Live in Singapore. They sure are now not the world's hated band judging from the cheers of Singaporean crowd on Wednesday night, February 20.
Prior to heading to Nickelback's gig on Wednesday night (20 February) at [email protected] in Singapore, I was quite surprised and dismayed to find out that they were also the world's hated band. I wondered why.
I had always enjoyed hearing their songs on the radio over the years and albeit not being a fan, certainly did not think that they deserved such an infamous "title". So the question remains…Were the naysayers just blowing smoke or was there something really cogent in their inferences?
And so here I stood at a Nickelback gig on a quiet evening mid-week, Trooper beer in hand (thanks Winifred!) determined to give their gig an unbiased review from my heart.
A couple of songs into their show, which started off with a stonking "Feed The Machine" number and I was certain that this band was actually quite good. They were tight, charismatic, had some really good riffs, and the array of songs during their show encompassed something for everyone.
There were the heavier tracks like "Feed The Machine", "Million Miles A Hour", and "Burn It To The Ground" to favour the moshing crowd. Then there were the lovely soft rock pieces like "Photograph", "How You Remind Me" and "Hero" that everyone in that black box venue knew the lyrics to. And last but not least, there were the riffs, ripe percussion and easily recognisable raspy voice by Frontman Chad Kroeger that many loved.
As Chad Kroeger, Ryan Peake, Mike Kroeger and Daniel Adair tore through the quiet Wednesday night with their level of energy like a whirlwind of sounds, they also left us buzzing with excitement.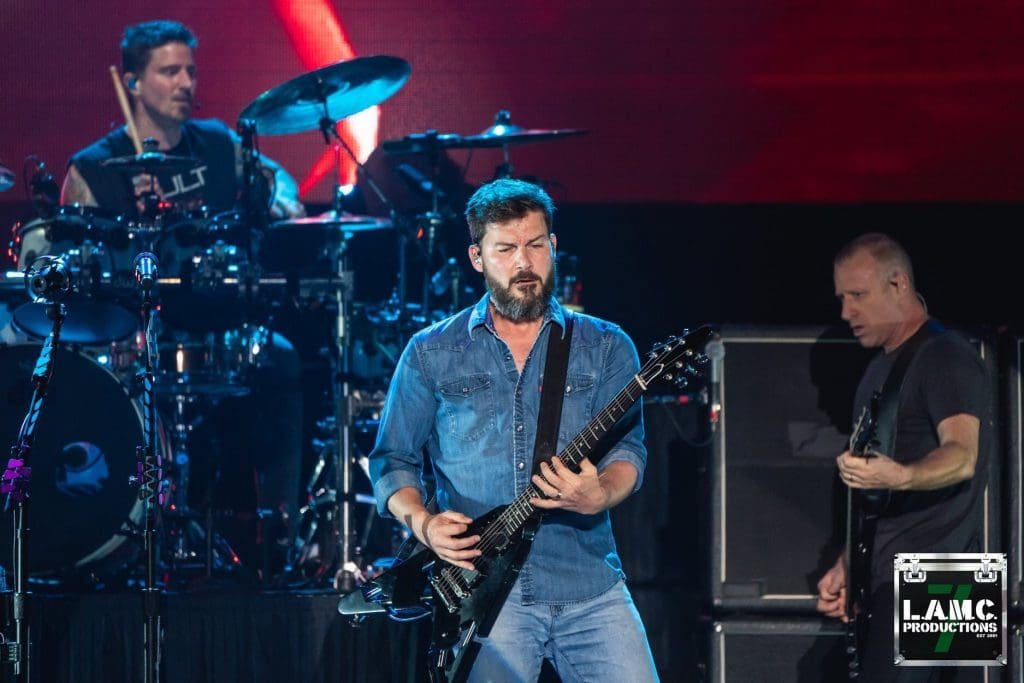 I adored the riffs in "Hangnail" which screamed at my rocker soul like a hurricane. I personally thought "What Are You Waiting For?" sounded so much better live. The percussive intro was just perfect. In fact, the percussion was so good throughout.
It was beautiful to see everyone singing along to songs like "Photograph", "How You Remind Me" and "Hero". Even "Something In Your Mouth" got one of the loudest sing-alongs from the crowd, despite the fact that it might have been the one that caused much flak to be received by the band when it was first released, due to its innuendo and somewhat crude lyrics. Despite the "hate", ironically, everyone was singing out loud to this song!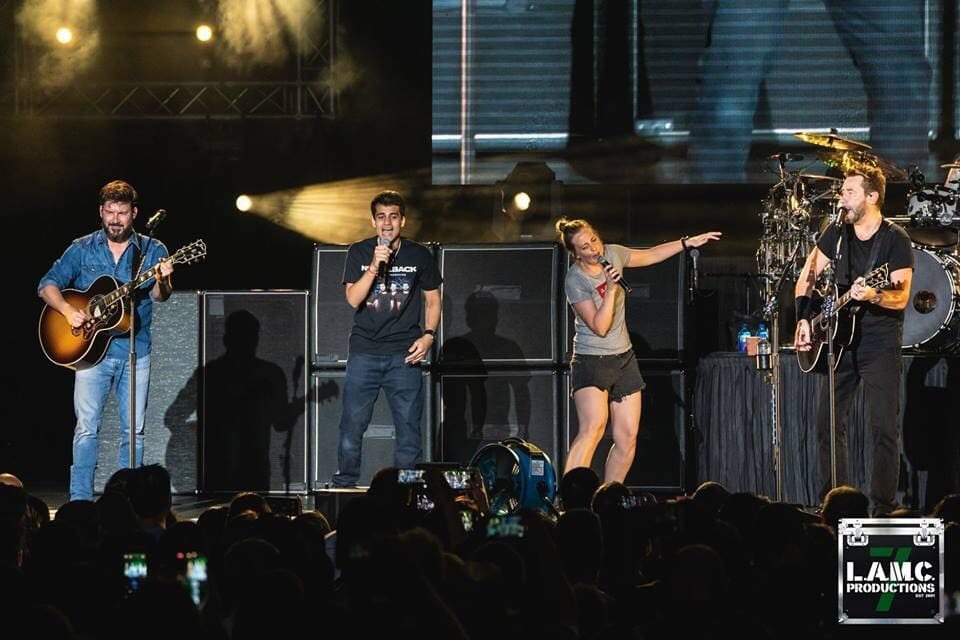 After all, innuendo lyrics aside, the song has a really great tune and instrumental lines. It is also catchy without being overly cheesy. I actually quite like it!
Every now and then, the charismatic and cheeky Chad drank a cup of Jägerbomb, brought out diligently by Bradley (one of the crew guys), who he teased every time. Funnily enough, every time there was a shout of "Cheers" from Chad as he downed yet another Jägerbomb, I am suddenly reminded of the multiple Yam Sengs that people do during wedding dinners.
"Are you going to have yours?" he asked Ryan during his second or third Jägerbomb. "Because if you aren't. I'm gonna have yours on your behalf." he joked.
As the band continued to deliver line after line of cheeky banter (though mostly from Chad), and line after line of music, it was starting to be very clear how much I was really enjoying their show.
"Lullaby" was great with the keyboard intro from Ryan. Textures from the keyboard provided a great juxtaposition against the layers of the riveting piece. "When We Stand Together" was another beautiful piece, not just for the line of "hey yeah yeah yeah yeah" that Chad encouraged us to sing, but for his poignant and beautiful message of breaking down walls and not making them.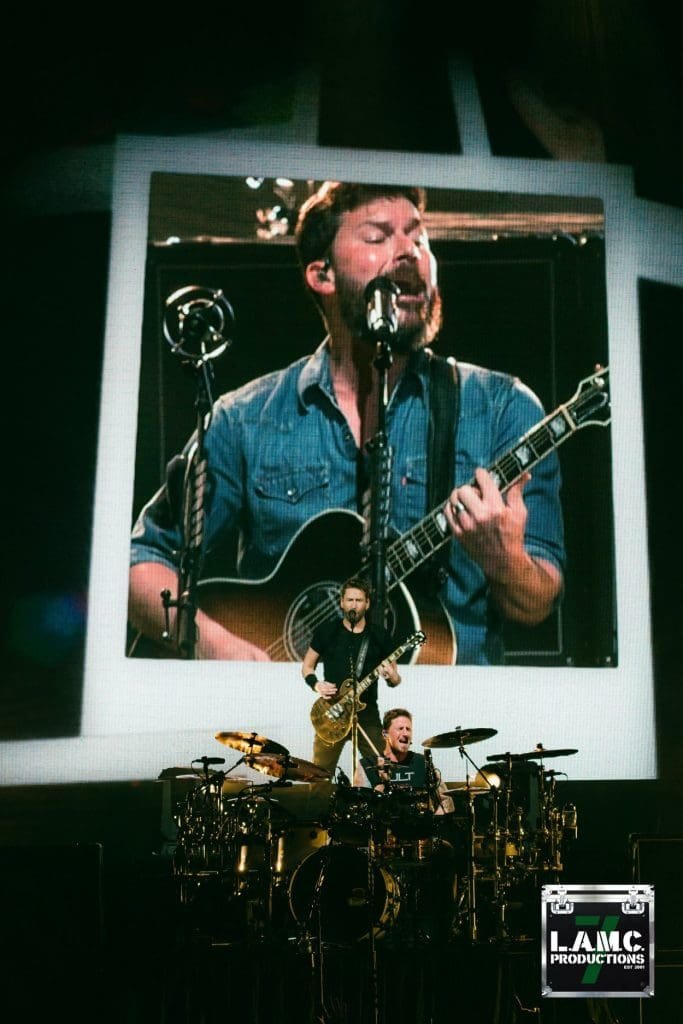 Going even further to make the night even more memorable for their fans, the group invited two fans from the crowd to come up on stage to sing 'Rockstar' with them, even allowing them the freedom to wander around on stage, wherever they wanted.
One fan felt so at home and wandered onto the second level and upper platform of the stage deck during the chorus, which was a joy to see because don't we all relate to fan moments like these! At the end of the song, the band even took a selfie with the two very lucky fans.
"Everybody having a good time?" shouted Chad in what he called, his rock voice.
Hell yeah, I was!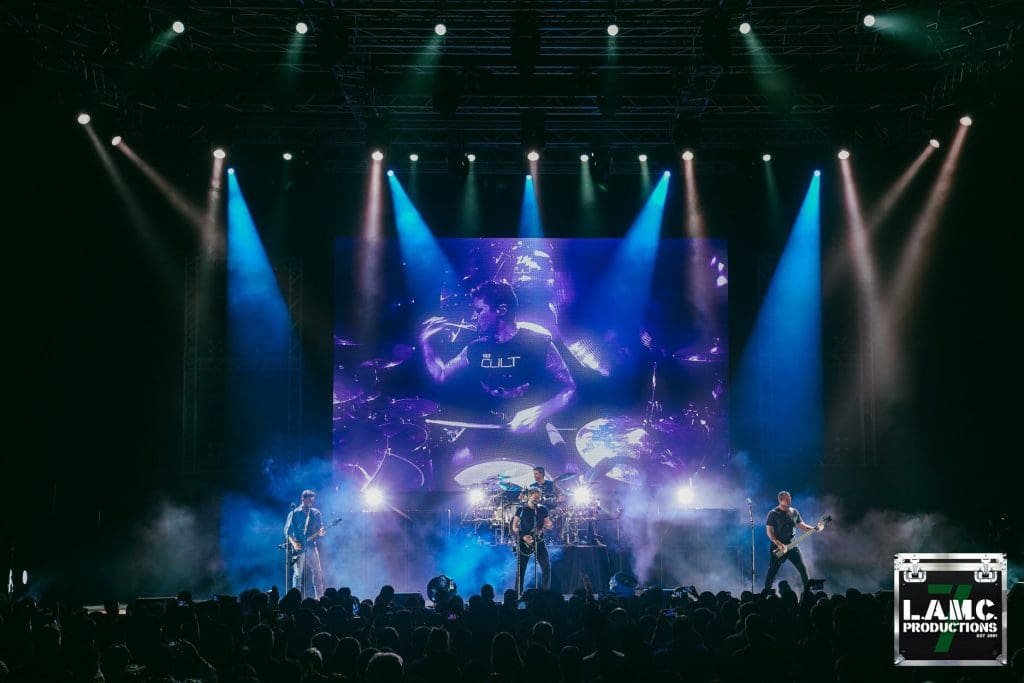 As Nickelback closed with "Burn It To The Ground", it was the aesthetic element of it being sung in the dark (sans stage spotlights) that made it very special. To me at least…
We may not have had the spectacular lighting show that was supposed to go with this song, or as seen in their Sydney, Australia gig earlier that week.
But I reckon that we had something better. We saw the song in a "purer" form. Just fiery visuals on the screen and almost darkness on stage. Said Chad, "You're going to see something that Nickelback has never done before".
I think we just did.
And it was great!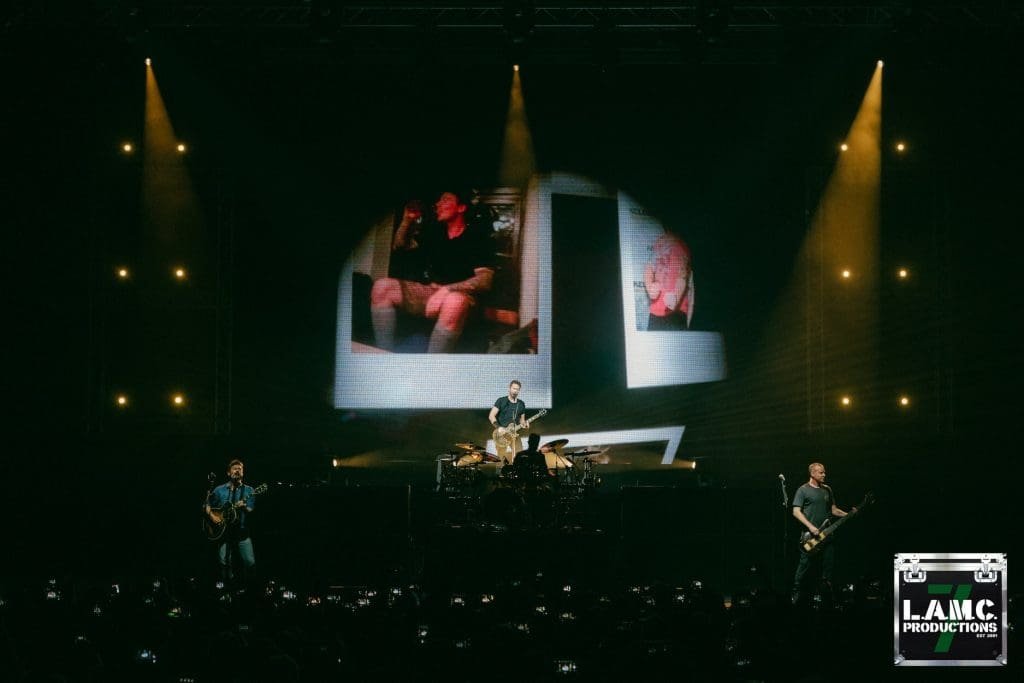 Naysayers can diss all they want. But I reckon that this band deserves some fair credit. They pulled off a hell of a concert and they were great! Seeing them throw out a bunch of drum sticks and guitar picks to their fans after the show was endearing and showed how nice the band really is. After all, I have been to many gigs and know for a fact that not many bands or artists actually do this. As satisfied music goers left the venue, smiles on their faces, clearly still buzzing from the gig, I am left with this closing for my review.
Following the crowd may be an easy thing to do and Nickelback may be a band that everyone loves to hate. But they have also reminded us of one thing. Sometimes it is always better to leave your judgement until you have heard and experience the full thing…beyond just what you might hear on the radio or on Spotify.
I loved the songs that they played and I loved their gig!
And I would definitely go to one again!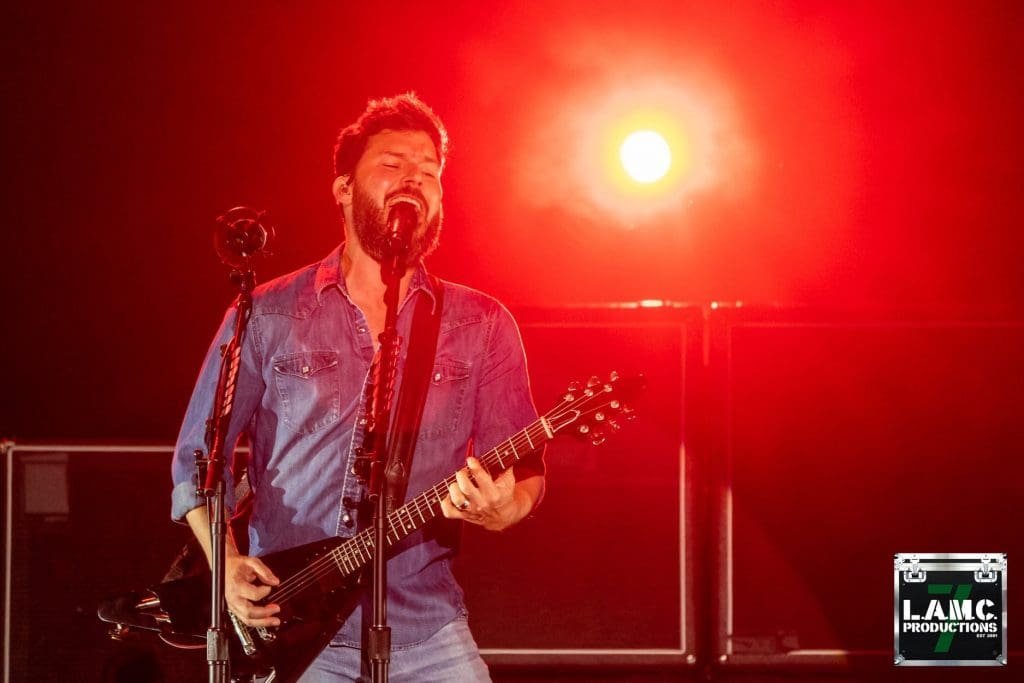 Setlist:
Feed The Machine
Woke Up This Morning
Photograph
Far Away
What Are You Waiting For?
Hangnail
Something In Your Mouth
Hero
Figured You Out
Someday
Lullaby
Animals
When We Stand Together
Rockstar
Gotta Be Somebody
How You Remind Me
Encore:
Million Miles An Hour
Burn It To The Ground
For more reviews and coverage from AsiaLive365, click 

here

.
Have something to add? Tell us!