Aside from Japan, South Korea and the Philippines, Disney Channel's Girl Meets World actress Sabrina Carpenter adds Singapore to The Singular Asia Tour.
Don't miss: Westlife are heading to Singapore for a fan meet
Today, music promoter LAMC Productions has confirmed Sabrina Carpenter 'The Singular Tour' in Singapore. The show will be happening at Kallang Theatre on Thursday, April 11. The concert is to support the singer third studio album Singular: Act I.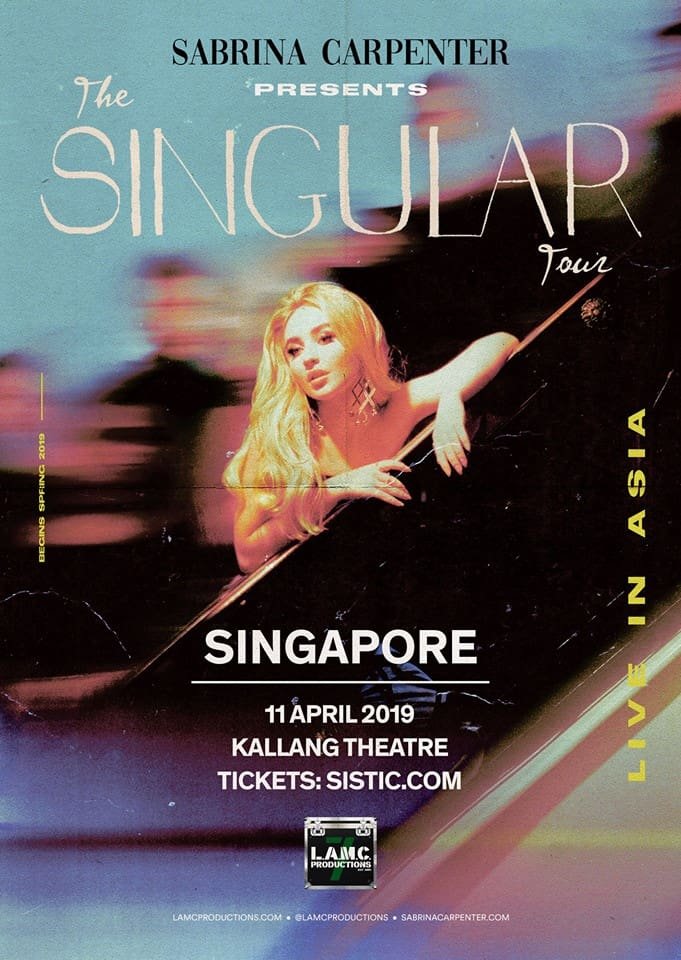 Aside from Singapore, Sabrina will swing by Manila on Tuesday, April 9 at New Frontier Theatre.
Tickets for Singapore show are SGD88, 108, 128 and 148. More ticketing info will be out soon. Stay tuned!
See also: New York's alt-R&B artist Mac Ayres announces Asia Tour
For fans in Manila, tickets will go on sale through TicketNet, starting tomorrow (Sat, Jan 26). Prices are 1,550 / 2,650 / 3,150 / 4,050 / 4,500 (VIP).
Have something to add? Tell us!