We won't hear Selena Gomez sing anymore.
Well, at least until she's ready to get back in the game again. The "Hands To Myself" singer announced she'd be taking a break from singing to focus on her health and cope with anxiety, panic attacks and other side effects of lupus, a chronic autoimmune disease.
This explains why Gomez cancelled the rest of her Revival Tour dates following the Asian and Australian legs. She was originally scheduled to perform in Canada and Europe, before wrapping up the tour in December in South America.
Live Review: Selena Gomez Revival Tour Live in Bangkok
Gomez had been diagnosed with lupus in 2013 before it was made public in 2015. "Lupus can affect people in different ways," she told People magazine in a statement yesterday. "I've discovered that anxiety, panic attacks and depression can be side effects of lupus, which can present their own challenges."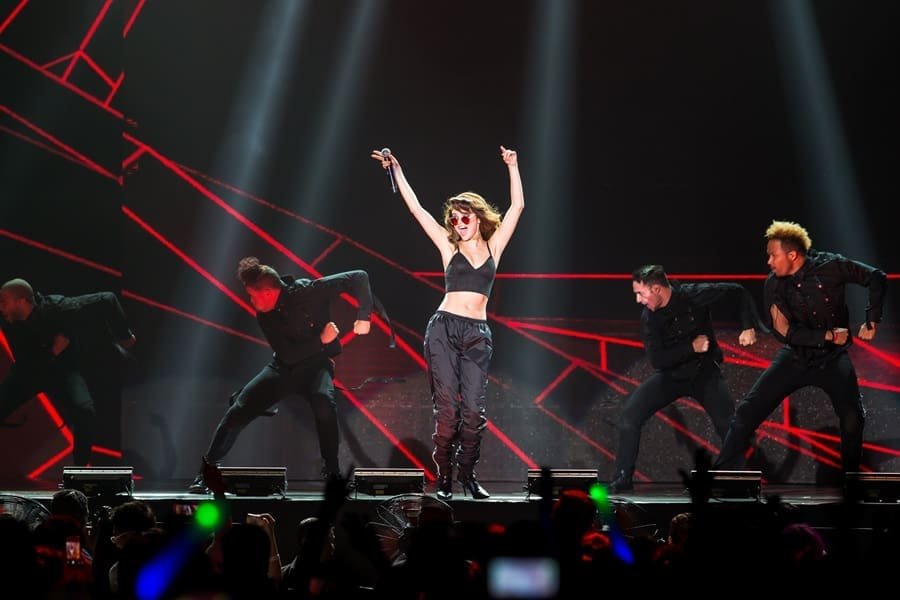 Beside performing, the 24-year-old cancelled all of her existing promotional obligations.
"I want to be proactive and focus on maintaining my health and happiness and have decided that the best way forward is to take some time off," she continued. "Thank you to all my fans for your support. You know how special you are to me, but I need to face this head on to ensure I am doing everything possible to be my best. I know I am not alone by sharing this, I hope others will be encouraged to address their own issues."
Selena Gomez: an Infographic Guide (Part 1: Breakthrough in Music)
According to co-CEO and co-president the Lupus Research Alliance Kenneth M. Farber, "it is not commonly known that depression, anxiety and panic attacks can be side effects of lupus. We are so proud of Selena for taking care of herself and bringing awareness to this sometimes very misunderstood illness."
Have something to add? Tell us!