Portland indie pop outfit STRFKR have announced an eight-date Asia tour, including two nights in Bangkok and Singapore.
The trio will be playing Bangkok's Zense at Zen Rocakademy and Singapore's Aliwal Art Centre on Friday, October 6 and Sunday, October 8, respectively. The tour, which will also take the band to Taiwan, China and Japan, comes in support of their fifth and latest studio album Being No One, Going Nowhere. 
See also: Brooklyn indie band DIIV to perform in Bangkok and Singapore
Ticket and sale details will be revealed soon. In the meantime, Thai fans can follow local promoter Medium Rare Live, who has hinted the band's visit earlier this month, for the latest updates.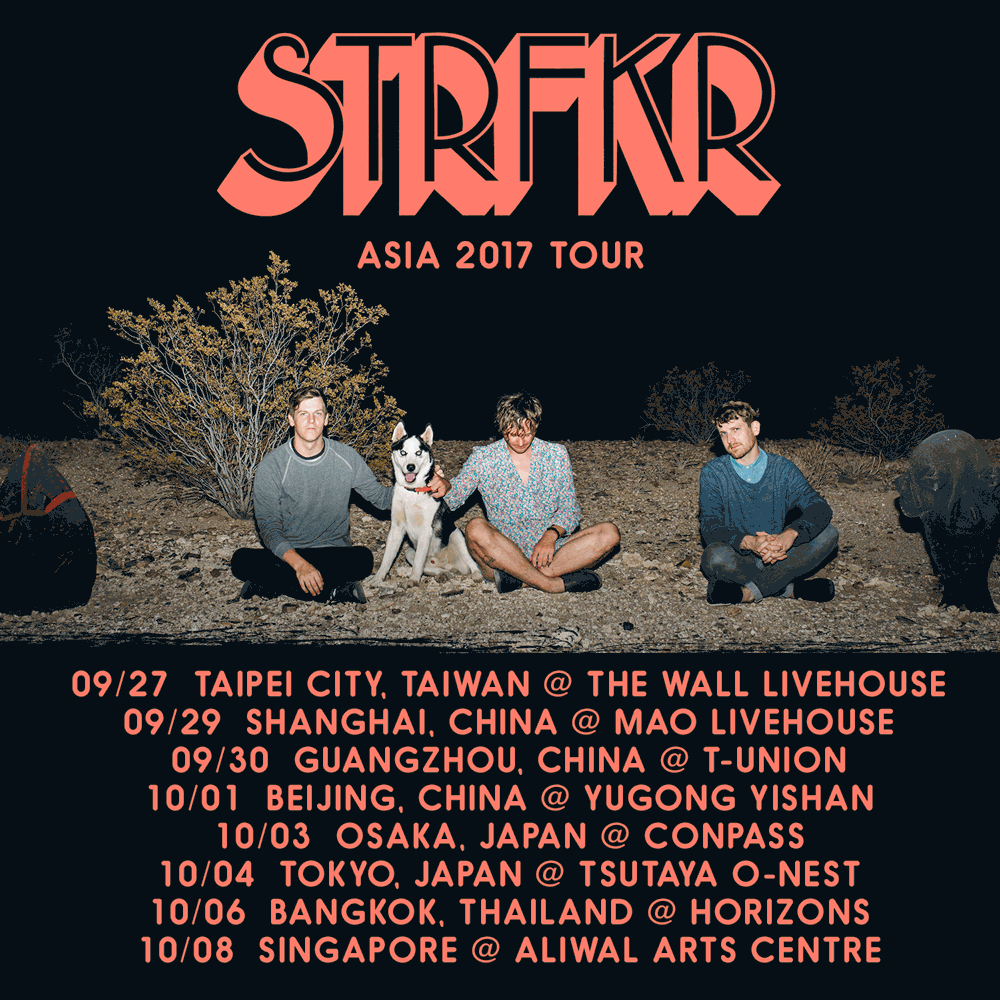 Previously known as Starfucker and Pyramiddd, STRFKR are Shawn Glassford, Keil Corcoran, and Joshua Hodges, who started STRFKR in 2007 as a solo project. They're known for "Sazed", "While I'm Alive" and "Rawnald Gregory Erickson the Second", a song that raked in their mainstream success, largely due to Target's sampling of it for a commercial in 2009.
See also: Prog rock group Mew return to Singapore with Visuals Tour
STRFKR released the "early bird" vinyl of Being No One, Going Nowhere in November 2015 before full-releasing it in 2016. The album marks the group's biggest commercial milestone to date, landing at No. 1 on Billboard's Heatseekers Albums chart and No. 9 on the Independent Albums chart.
But here's our favourite from 2013.
---
Update (Aug 11): Symmetry Entertainment released information on STRFKR Live in Singapore, which will take place on Sunday, October 8 at Aliwal Art Centre.
Tickets are now available through TicketBox SG, with early bird tickets priced at SGD35 (until August 18) and standard tickets at SGD45 before going up to SGD60 at door.
---
Update (Aug 15): Ticket details for Bangkok are in, with early bird tickets going at THB990 and regular ones at THB1,290. Grab yours at Ticket Melon tomorrow (Aug 16), 10am onwards.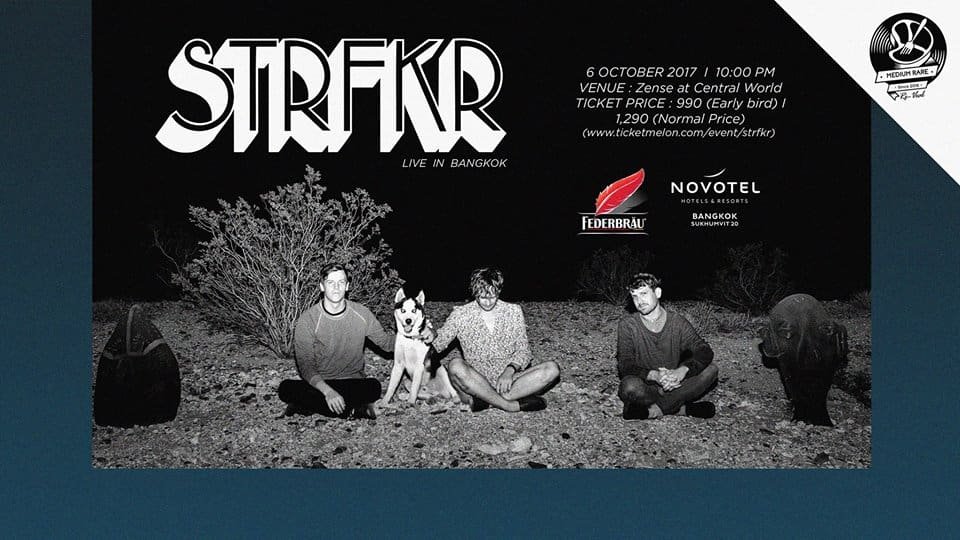 ---
Update (Sep 28): STRFKR will not be able to perform in Singapore due to refusal of entry. Read details here.
Have something to add? Tell us!