The 1975 x Greta Thunberg: "It is now time for civil disobedience. It is time to rebel."
The 1975 open each of their albums with a self-titled 'The 1975', which is a 2 minute track with the same lyrics but a different melody each time.
The show began with this opener taken from the album 'A Brief Inquiry Into Online Relationships' and we all cheered as the stage went black. The familiar lyrics flashed up on the screens in a startling white.
We went wild as the band members came out (Matthew Healy, Ross MacDonald, George Daniel, Adam Hann). They fired into their latest release the punk-rock 'People'. It was a visceral blast to the senses with explosions, lyrics in bold font and teeth imagery. They transitioned from punk-rock to funky pop reminiscent of the 80's with 'TOOTIMETOOTIMETOOTIME'.
The backdrop showed The 1975's love for rectangles and retro block colour. Two female backing dancers (The Jaiy Twins) bounded out with energetic dance moves and a wave of fans bobbed along.
The stage went a lovely shade of pink for the love song 'I Couldn't Be More In Love' with the beautiful saxophone solo from John Waugh.
The 1975 are set to drop their latest album 'Notes on a Conditional Form' with a release date of February 21, 2020.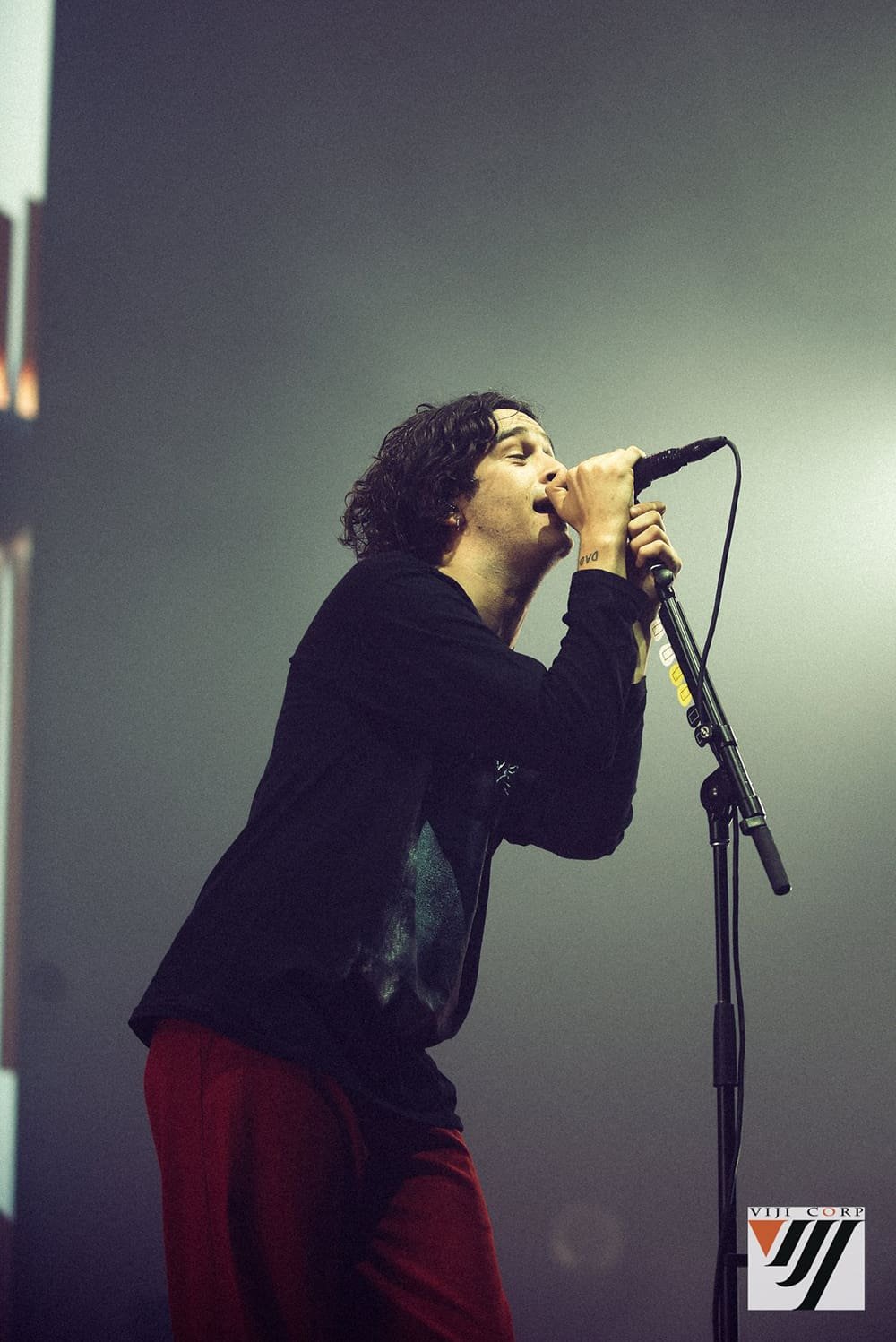 Instead of opening with their usual 'The 1975' 2 minute track, they have collaborated with Swedish activist Greta Thunberg to send out a powerful message about the climate crisis and the need to make changes. The essay was dictated by Greta over minimalist ambient sounds. Her message was illuminated on the screen and Matt gave the screens his full attention, until he suddenly raised his arms up as Greta said "If you look through history, all the big changes in society have been started by people at the grassroots level. People like you and me".
The message drew to a close with the final lines "Everything needs to change. And it has to start today. So, everyone out there, it is now time for civil disobedience. It is time to rebel."
With a lot of energy and dance they ended the night with 'The Sound'. The words they chose to illuminate behind them were the quotes of their critics. Such as "vapid derivative pop", "totally lacking the wow factor" and "This band thinks it has a charismatic singer…..they are mistaken".
It was a tongue-in-cheek clapback to the critics. I'm sure they are grinning in the faces of their critics as they continue to sell out globally.
Have something to add? Tell us!