Two Door Cinema Club reunited on stage Sunday and Monday nights at Galway's Roisin Dubh and Dublin's Whelan's clubs, playing their first shows after two years.
But there's a catch: they appeared on the bill under pseudonym – an obvious one at that – Tudor Cinema Club.
The name was taken from a cinema in their hometown in Bangor, from which moniker Two Door Cinema Club emerged after guitarist Sam Halliday had mispronounced it.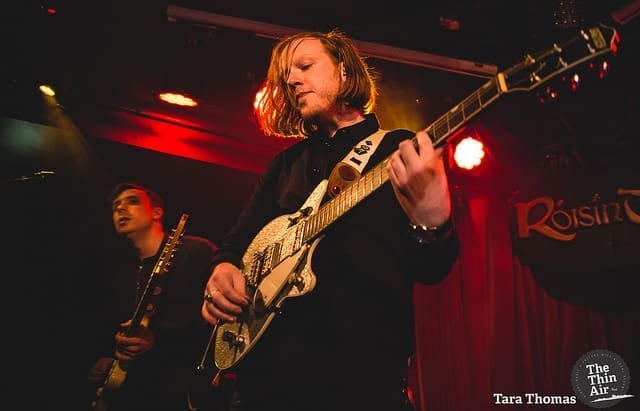 According to a review of the Galway gig on The Thin Air, the trio's sound is as solid as ever. They played all the songs the crowd expected them to play, though there was no hint of new material. The band only confirmed that their third record is complete and due for release in these coming months.
Two Door Cinema Club's Overdue Southeast Asia visit is finally happening
The Irish trio also shared a short announcement video of the cover band earlier last week.
If fans can't take a hint from the band's unusual excitement, maybe they will after seeing what "Bono" thinks of this tribute band.
Two Door Cinema Club are performing again tonight (Apr 12) at Limelight club, Belfast. Tickets have sold out.
It has been almost four years since the band's second album Beacon. They've announced summer festival dates that include Glastonbury and Reading & Leeds in the UK, Rock-en-Seine in France, Japan's Summer Sonic Festival and South Korea's Incheon Pentaport Rock Festival.
They're also scheduled to make a Bangkok debut this August after cancelling their Southeast Asia tour in 2014 due to lead singer Alex Trimble's severe case of laryngitis.
Have something to add? Tell us!