*Southeast Asia updates below
---
Canadian R&B artist will swing by Bangkok, Singapore, the Philippines, Indonesia among other cities including Hong Kong, Taiwan, South Korea and Japan. This will mark Abel his first ever Asia Tour.
See also: Khalid is on his way to Asia with 'American Teen Tour'
Good news! my dear R&B / electropop music peeps. One of the world's biggest contemporary R&B singer-songwriter will take his live performances to the region, beginning this November onwards.
Abel, better known as The Weeknd, will kick-start his Asia Tour first in Hong Kong on Friday, November 30 before heading over to Bangkok for a show on Sunday, December 2. The show will be followed by his appearances on stages in Singapore on Wednesday, December 5 and Manila on Friday, December 7.
Meanwhile, the multi-Grammy award winner will finish off his Southeast Asia visit in Bali on Sunday, December 9 before taking his My Dear Melancholy to live on stage in Seoul on Saturday, December 15. Whereas, Abel will kiss goodbye Asia with a show in Tokyo on Tuesday, December 18.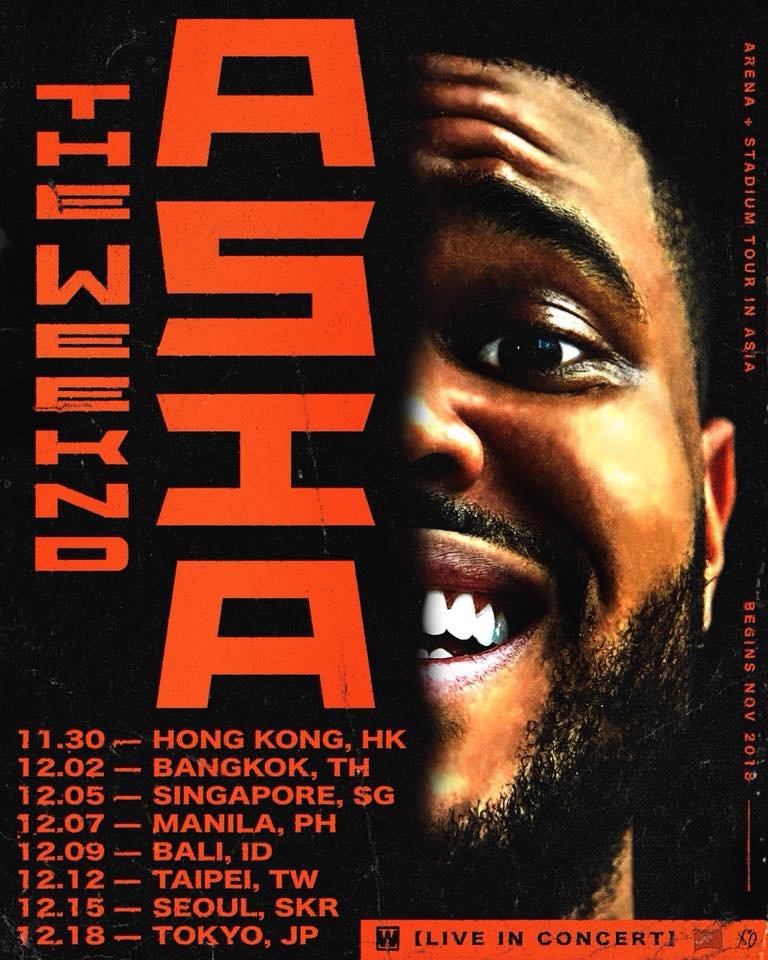 Details on venues and tickets are yet to be announced. So stay tuned with us for updates!
After uploading few songs on Youtube in 2011, The Weeknd's breakthrough arrived with his releases of critically acclaimed mixtapes. Those include House of Balloons, Thursday, and Echoes of Silence. Soon after Abel started his record label XO under Republic Records, he remastered his mixtapes to Trilogy. 
See also: Charlie Puth is bringing Voicenotes Tour to Asia
The multi-award winner's fame continued to grow with the later releases of his chart-toppers singles "Starboy", "I Feel It Coming" and collaborative pieces with Ariana Grande "Love Me Harder" and with Kendrick Lamar "Pray For Me". Also, ones can't forget his successfully released four studio efforts: Kiss Land, Beauty Behind the Madness, Starboy and recently My Dear Melancholy,. With these music pieces under his belt, Abel now is ready to bless Asia with his creation. (Watch The Weeknd's latest music video below)
---
Update (Aug 17): Brought to you by MMI Live and Globe, The Weeknd Live in Manila on Friday, December 7 will be happening at Mall of Asia Arena. Tickets will be available next Saturday, August 25.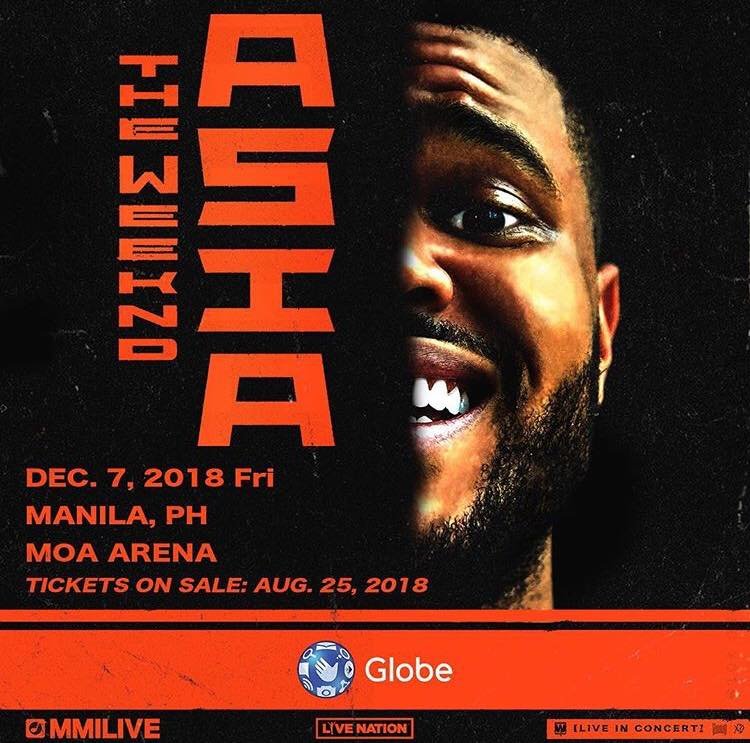 More tickets details are coming soon. Stay tuned with us!
---
Update (Aug 20): BEC-TERO Entertainment today confirmed that Abel will be taking the stage at Impact Arena on Sunday, December 2. The tickets will go on sale from Saturday, September 1 onwards with the prices starting at THB2,500. For full details, check out below.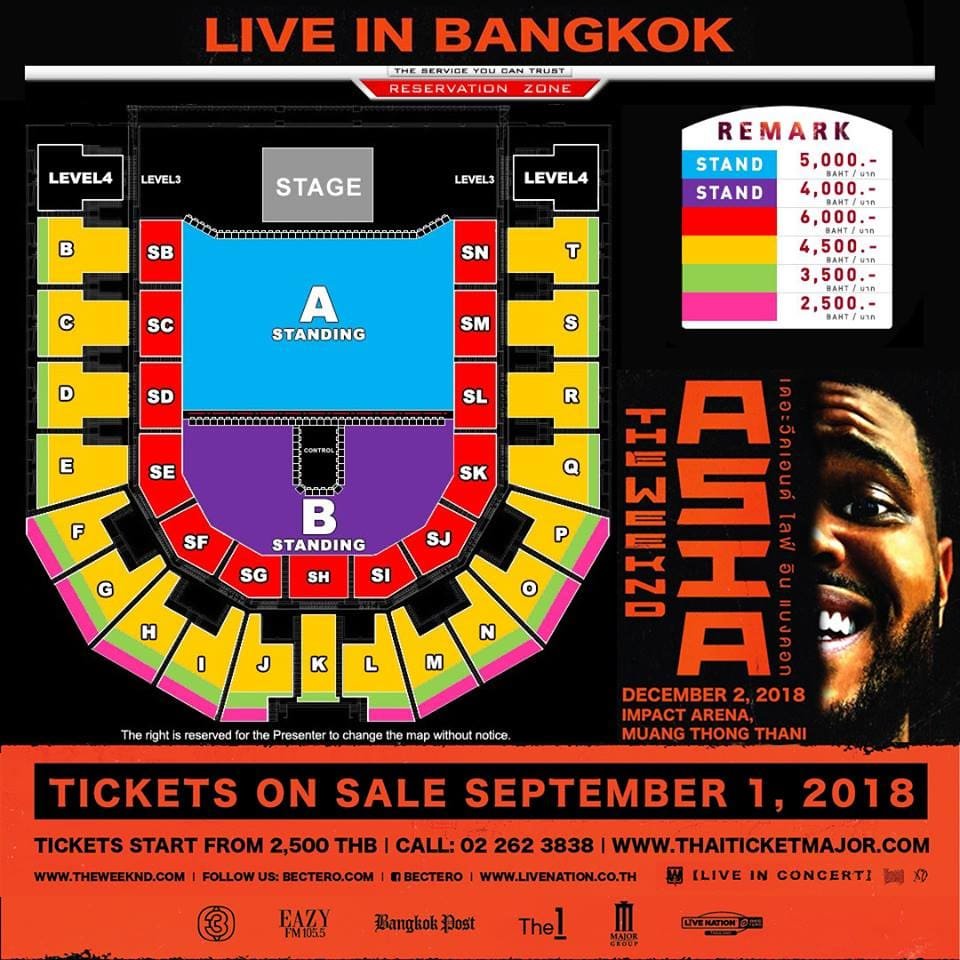 More prices are yet to be added. Stay tuned!
Update: Tickets will go on sale through Thaiticketmajor. Prices are THB2,500 / 3,500 / 4,000 (Stand) / 4,500 / 5,000 (Stand) / 6,000. 
Have something to add? Tell us!