Give it to the Brits to come up with the most iconic romances in the history of film. Notting Hill, About A Boy, Love, Actually, we've seen them all and God forbid we haven't abused our copies of the DVDs already. Indeed, the golden days of British cinema dominated by Hugh Grant's puppy eyes and lovable stutters are long gone, but heart-warming – and at times heart-rendering – gems do come along once in a while to cure Saturday night's blues. With this week's release of Me Before You, an adaptation of Jojo Moyes's best-selling novel starring Sam Claflin and Emilia Clarke, we take a look at all the British comedies and weepies we love, and their soundtracks which we love even more.
Four Weddings and a Funeral (1994) – "Love Is All Around" by Wet Wet Wet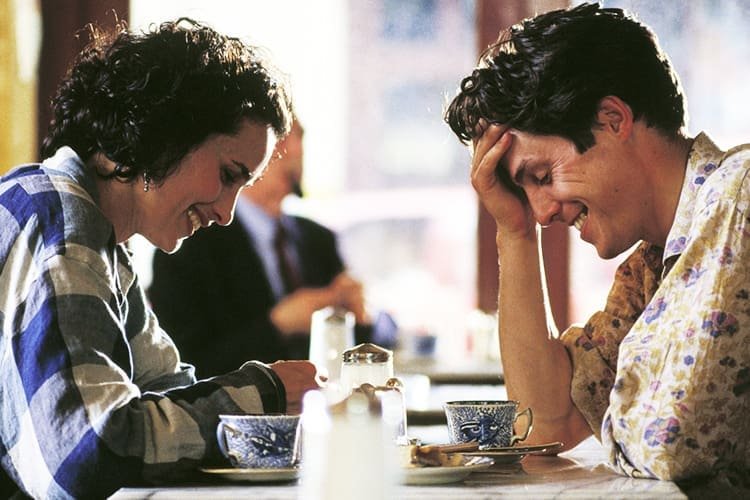 Over two decades later, we still feel this Oscar-nominated film in our fingers and we still feel it in our toes. It kick-started the British rom-com mania and reintroduced the timeless tune originally sung by The Troggs that sets the mood and tone for all of Richard Curtis's feel-good essentials to come. "It's written on the wind / It's everywhere I go," the song goes. It's cheesy, alright, but that's why it's so good.
Notting Hill (1999) – "Ain't No Sunshine" by Bill Withers
The seemingly long shot in which Hugh Grant's Will Thacker walks along Portobello Road through the four seasons, brokenhearted from Julia Roberts' Hollywood megastar Anna Scott is undoubtedly one of the most memorable cinematic moments. Bill Withers' sad, soulful voice couldn't be more fitting to set the sequence to. It's just perfect.
Bridget Jones's Diary (2001) – "Out Of Reach" by Gabrielle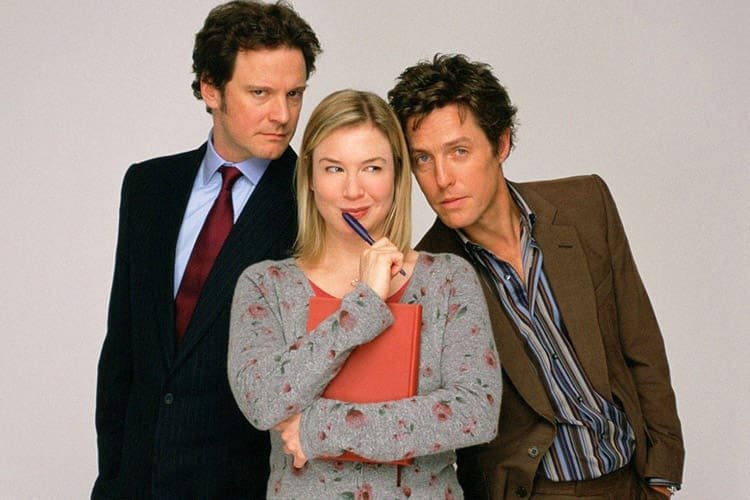 However many times Robbie Williams poses the question, "Have You Met Miss Jones?" The answer is always, yes, we have but only "Out Of Reach" is this chronic-drinking, calorie-counting and diary-keeping Miss Jones. Period.
Bend It Like Beckham (2002) – "Independence Day" by Mel C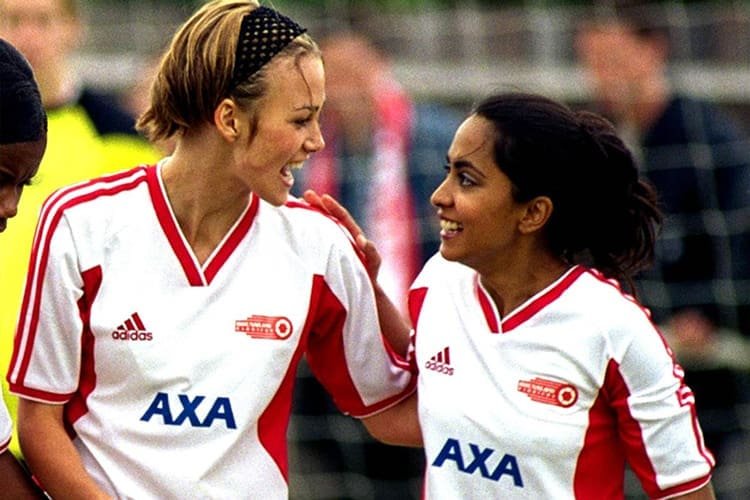 Football, Keira Knightley, a second generation Sikh trying to compromise family traditions and her own aspirations – it doesn't get more modern British than this. To wrap that up nicely, our soundtrack pick is from a Spice Girl. While not the strongest single from Mel C, "Independence Day" captures the film's thematic focus of women's empowerment and how their lives have more going on than romance and marriages.
Love, Actually (2003) – "God Only Knows" by The Beach Boys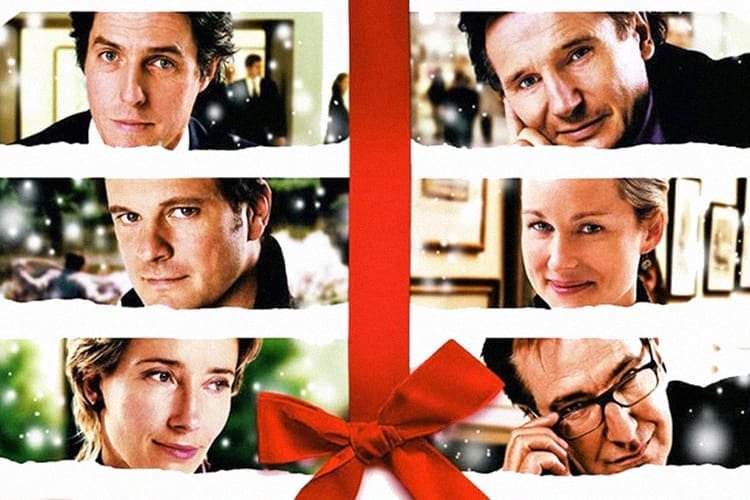 Who doesn't love a bit of intertwined love stories featuring stellar British cast every Christmas? (Um, maybe not that creepy bit). While we'll never get Joanna's "All I Want For Christmas" out of our head once comes the holiday season, or Billy Mack's "Christmas Is All Around", even, there's only one place in our heart for the best Love, Actually soundtrack and it's for this Bryan Wilson-penned classic.
Wimbledon (2004) – "Just What I Needed" by The Cars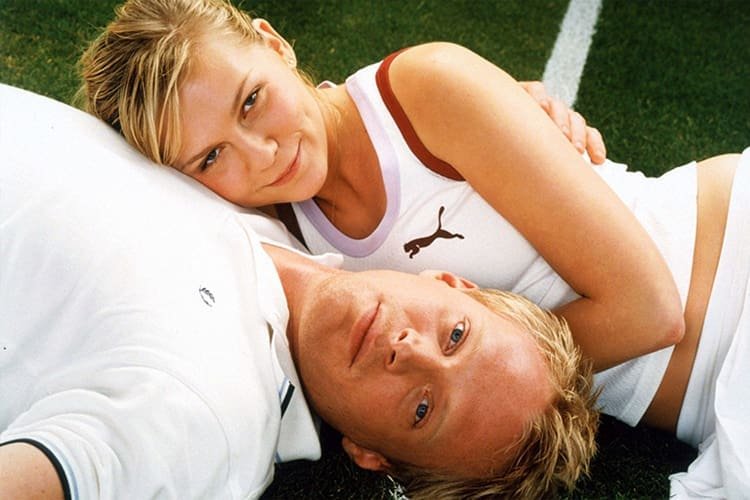 Before Paul Bettany joined The Avengers, he was a washed-up tennis player looking to make the most of his final tournament. A quintessential meet cute story follows as he is accidentally given a wrong set of room keys, which belongs to America's rising tennis star Lizzie Bradbury (Kirsten Dunst). Our pick by The Cars not so surprisingly captures the dynamics between the characters even though one wouldn't normally associate new-wave music with the posh world of Wimbledon.
Starter For Ten (2006) – "Boys Don't Cry" by The Cure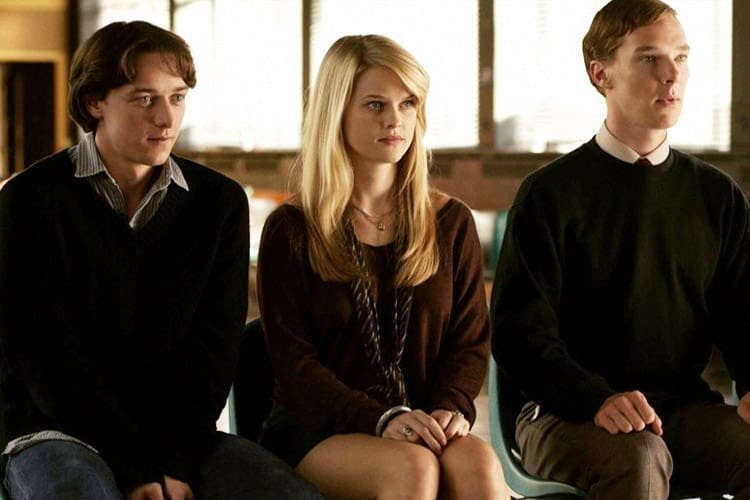 This hilariously romantic coming-of-age tale adapted from David Nicholls's 2003 novel does not only feature rising talents who went on to become the face of today's so-called British invasion (James McAvoy, Benedict Cumberbatch, Alice Eve) but also a killer mixtape-style soundtrack that makes you strangely nostalgic for the 80's. The Smiths, Kate Bush and several other epochal artists are in the album but we have to go with The Cure.
About Time (2013) – "How Long Will I Love You" by Jon Boden, Sam Sweeney and Ben Coleman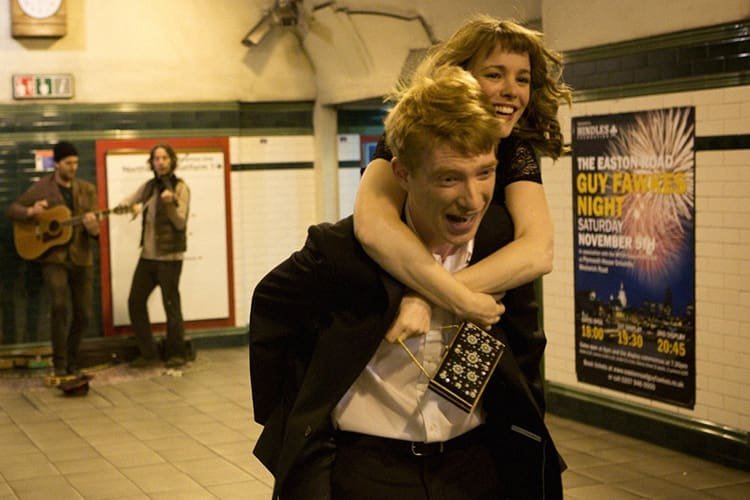 Richard Curtis's rom-com return didn't do so well at the box office but this beautiful ode to time, familial love and life itself proves an instant classic for fans of the genre. It's about time someone made a "chick flick" much bigger and more wholesome than what it seems. Hopefully this now prolific wedding song has turned some people around. Although better known in the form of Ellie Goulding's cover, this rendition of the song is the one to go with. Sorry Ms. Goulding, we're just a sucker for folky tunes.
Love, Rosie (2014) – "Alone Again (Naturally)" by Gilbert O'Sullivan
In this book-turned-film adaptation, the timing never seems to be right for Rosie and Alex, childhood best friends wary of making the first move. Considering how they actually end up together, this 1972 hit may be a shade too dramatic, even bleak. But it's an instant favourite and, hey, when the man you're in love with is across the Atlantic and having a baby with a neurotic girlfriend, projecting on to depressing lyrics is what you need, okay?
Me Before You (2016) – "Photograph" by Ed Sheeran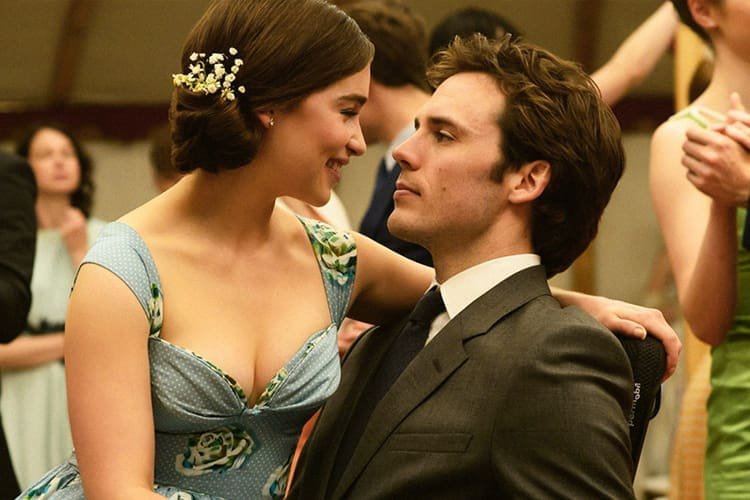 Have you ever watched a trailer that gets you all mushy and then when the soundtrack comes in you feel hit even harder in the feels? That's what it's like for us with Me Before You. If you haven't read the book and are waiting to see this tearjerker in the cinema, be assured that Sheeran's beautiful big-drums ballad fits the unlikely love story of Lou and Will to a T.
Bonus:
Leap Year (2010) – "Dream a Little Dream of Me" by The Mamas and The Papas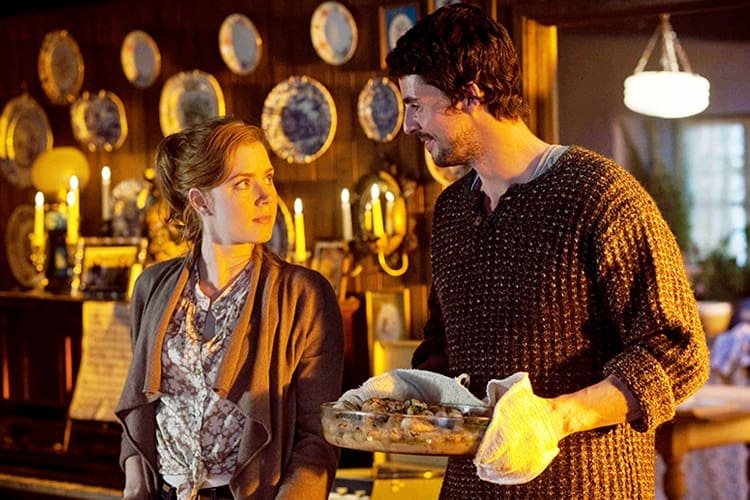 Yes, beside lead actor Matthew Goode (whose Irish accent fools nobody), nothing in this film really says British. But you'll forgive us because Leap Year is a real treat of an across-the-pond romance that makes up for the lack of Britain's romantic exports between 2010 and 2012. And, of course, because of this dreamiest rendition of "Dream a Little Dream of Me".
Me Before You hits cinemas throughout Southeast Asia June 2. Stream or download the soundtrack album, featuring Ed Sheeran, Imagine Dragons, X Ambassadors, Jack Garratt and more here.
Have something to add? Tell us!