It's the moment you all have been waiting for, as Katy Perry finally talks about releasing new album, a long-awaited follow-up to 2013's Prism.
Though details on the release have yet to be confirmed, the star says she's "working on it."
"I'm in the research and development phase… I'm taking a little time. I don't want to jump on any trends. I just need to evolve," Perry told The New York Times.
7 Earth-shatteringly Famous Artists Who've Never Won a Grammy
The "Roar" singer says she takes the more traditional approach when making music. "I do my records in a more traditional way, where the cycle is three years… once I start writing them, I know exactly where I'll be in spring of 2018."
Still, we're super pumped, because after remaining quiet for three years, the 31-year-old singer finally let us in on plans for another tour.
"I'm touring in 2017," she told Showbiz 411 in Cannes.
Katy Perry's 2013 album Prism sold over sold 4 million copies, and her The Prismatic World Tour, which began in May 2014 to October 2015, grossed over $200 million worldwide.
The "Dark Horse" singer's performance at the Super Bowl halftime show in 2015 is the most watched and highest rated show in Super Bowl history, with viewership of over 114 million, higher than the game itself.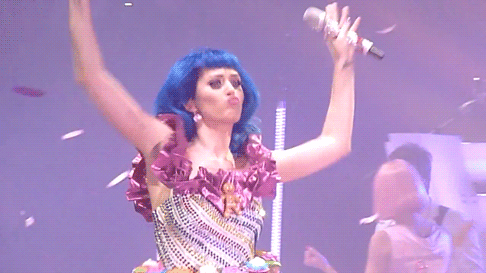 Have something to add? Tell us!