Once Jordy "Dyro" van Egmond had uploaded his mixes online on Soundcloud in 2011, it didn't take long before his idol Hardwell discovered him and took him under his wings.
Dyro was one of the first talents to sign with Revealed Recordings. Pretty soon after seminal single "Daftastic", he garnered support from industry powerhouses like Laidback Luke, David Guetta, Tiësto, and Afrojack. EPs, albums, high-profile collaborations, and headlining tours later, Dyro shows no signs of slowing down. With his own label WOLV Records and big tunes in the works, 2017 is going to be another great year for this 24-year-old Leiden-born D&B and house producer.
See also: Dannic talks Breda, Asia return, the ego and his new Fonk'd up label
Speaking to us before his performance at MSS Trinity festival tomorrow (Feb 24), his second visit to the Myanmar dance capital, Dyro shares ten things we ought to know.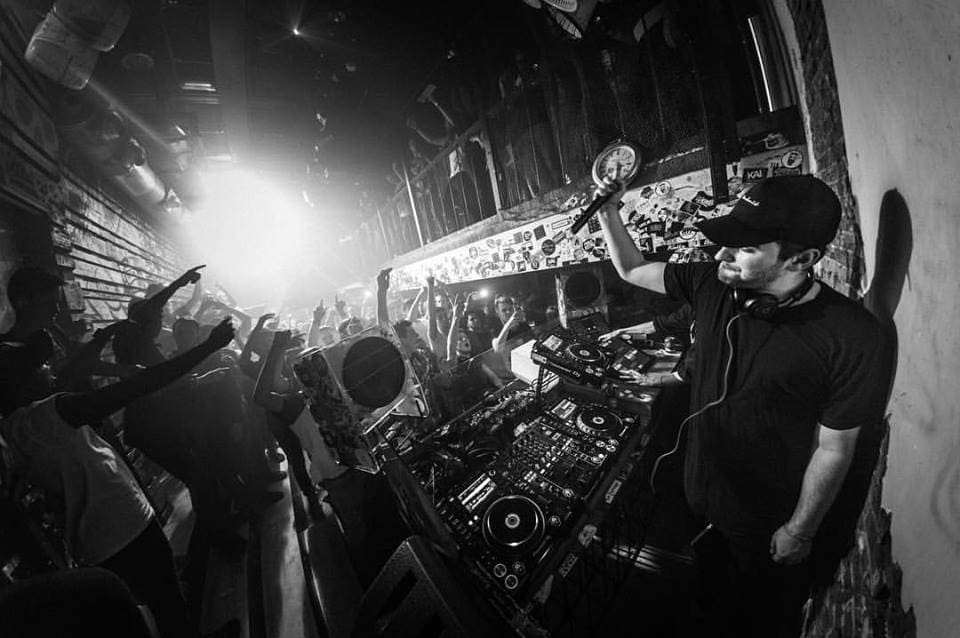 On the Netherlands and their DJ exports: Electronic music is like pop music to us and it is such a big part of our culture and heritage, it feels normal that so many do. DJs and producers are like pop stars to the Dutch kids.
On the thing he still didn't get to do from 2016's bucket list: I still wanna share a blunt with Snoop Dogg…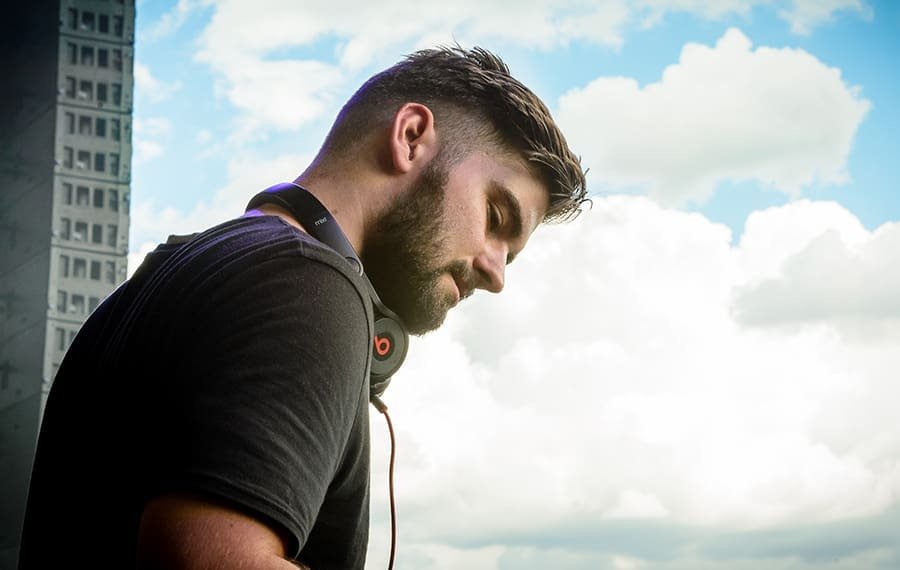 On being the No. 1 DJ in the world: It's not my goal. Not at all. It's more important for me to be true to myself and be proud of everything I'm releasing and working towards the bigger picture. It's not always about the awards and achieving a certain "status" for me.
On working with and supporting Asian producers at his shows: Of course! I feel like the Asia market is a lot less saturated than say the US or Europe where electro house and even harder styles have been played for years. The Asian boom is only really just waking up but that's a good thing, I can see a lot more artists pushing through out of the scene this year.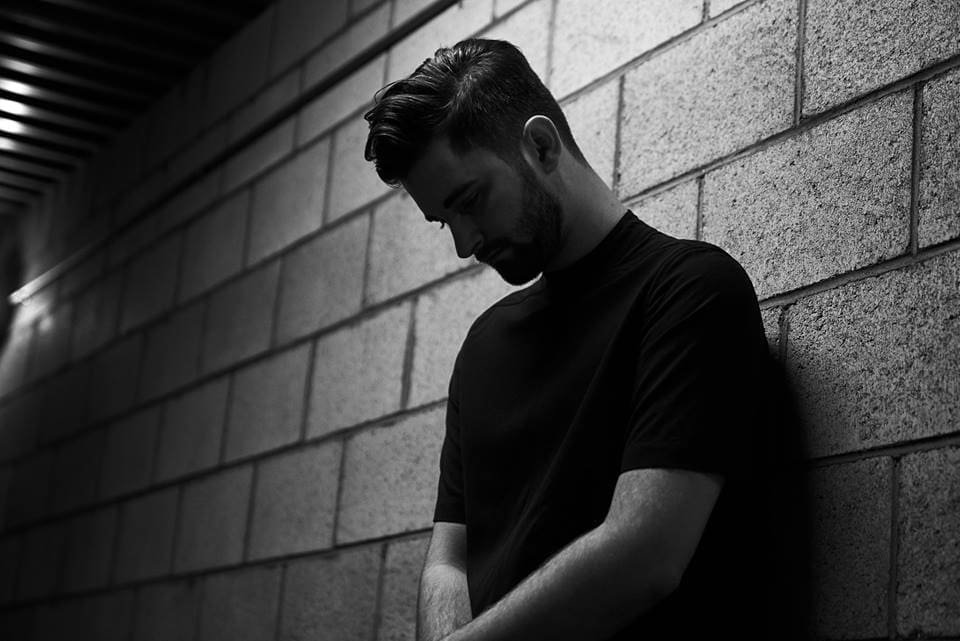 On experimenting with other genres: I'm working with a wide range of sounds this year. A lot of my tracks have been bass-heavy for a while but now I'm incorporating more trap and D&B elements and a little hip-hop—the genres I've always been a fan of and now I have the freedom and support to experiment within those.
On 2017 releases: Well, we have around eight ready now to go but I'm also working on some new collaborations, we have some final agreements and tweaks to iron out still. My management and I have worked out a solid system of around one release every six weeks, I'm excited, it's some of the best work I've done to date.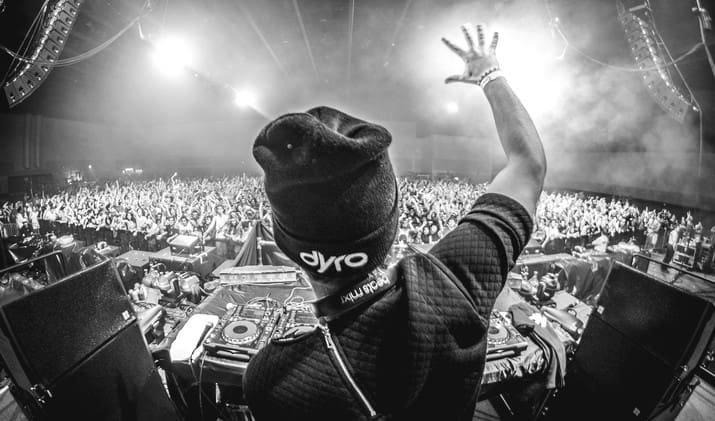 On collaborating with a pop artist: Oh wow, definitely. It could be anyone in hip-hop or rap in terms of that pop/overground sound.
On the hectic schedule and keeping it all up: It's crazy because at one point I was doing four to five shows every week, travelling, partying, then back to making music. Not releasing anything for almost a year until "Alive" (with Goja) last month gave me the chance to take a step back, spend some time in Amsterdam and slow down on the touring. I really enjoy touring, you know? So I'm excited to get back to playing live—I'll keep it up for as long as I can.
On an ideal hotel room: King size bed, big bathroom, room service and ear plugs!
On Myanmar and its dance scene: I actually visited last year for the first time playing in Yangon—I've not heard a lot about a huge buzz of electronic music over there but that could be a good thing, the best talent is still to be discovered! Hoping to hear some sick music coming out of Myanmar when I visit for MSS Trinity on Friday!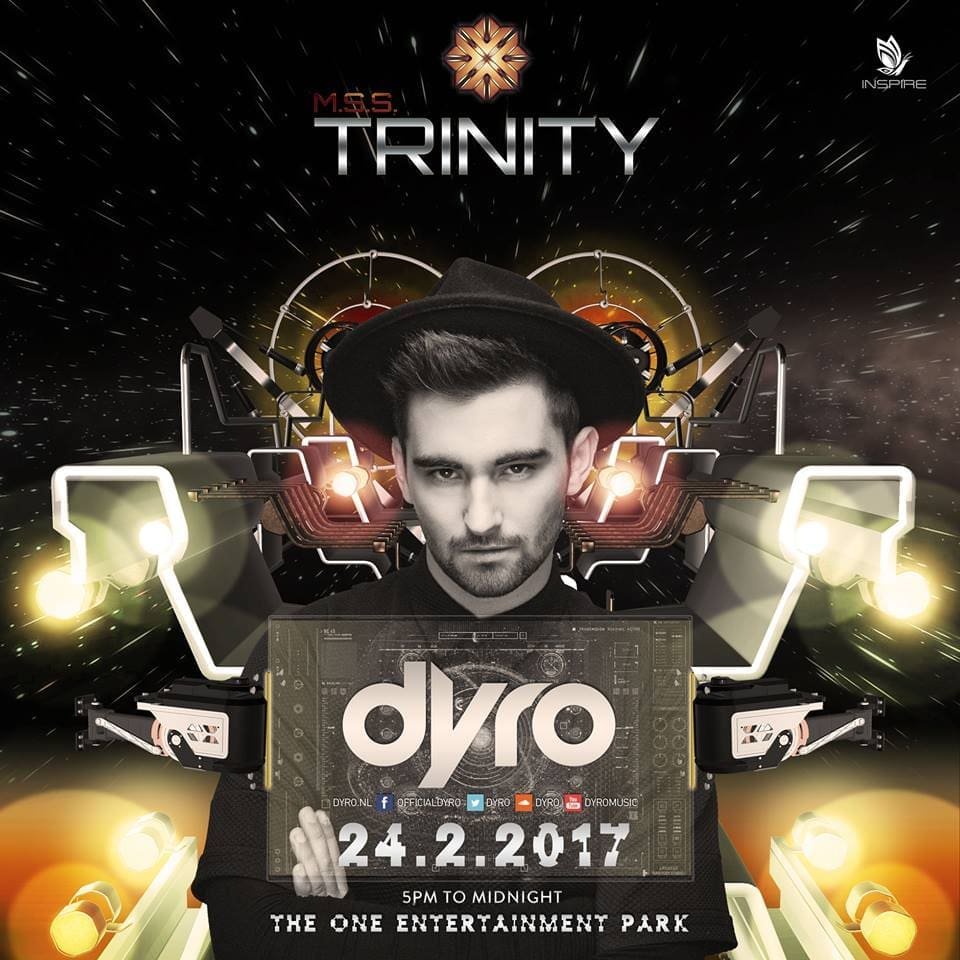 Dyro is performing at MSS Trinity festival at The One Entertainment Park, Yangon on February 24 (5pm), alongside Steve Aoki, Tom Swoon and WolfPack. Tickets are available through MMTickets and at door for MMK32,000 and MMK68,000. Dyro will return to Southeast Asia on April 8, joining the likes of Jonas Blue and Headhunterz at Manila's Chroma Music Festival.  
Have something to add? Tell us!