We chat with Italian-Brazilian DJ/producer Leandro Da Silva, who was recently placed #9 in 1001Tracklist's 'Top 101 Producers' list this year, to discuss on the achievement, his recent release 'Breathe', and what's in store for the artist for the rest of the year.
There's nowhere to go but up for Leandro Da Silva. The Italian-Brazilian producer recently placed #9 in 1001Tracklist's Top 101 Producers this year, ranking alongside the dance music industry's biggest names including Oliver Heldens, Don Diablo, Diplo, Retrovision, David Guetta, Tiesto, Armin van Buuren, Meduza, among others.
Throughout his career, the house music honcho has received support from many industry veterans including Pete Tong, Oliver Heldens, Martin Garrix, Afrojack, to name a few.
His 2018 official remix of David Guetta and Sia's 'Flames' reached #1 on Beatport and has surpassed well over seven million streams on Spotify alone.
Earlier this month, he teamed up with Matt Kerley and Rion S for his latest release 'Breathe', so we took the time to have a chat with the rising star on his future releases and his 1001Tracklists placement.
AL365: Hi Leandro Da Silva! Thank you for taking the time to answer our questions. What have you been up to during quarantine?
Leandro Da Silva: Ciao AsiaLive365 – thanks for having me!! All in all, it hasn't been so bad for me. I produced a lot of new music, watched a lot of Netflix, including all of the Breaking Bad and Better Call Saul seasons. I also found new inspiration and ways to collaborate with other producers. I don't feel like I lost any months of my life but to say I was super happy throughout the lockdown would be a lie.
AL365: First things first, you've been placed #9 in 1001Tracklist's 'Top 101 Producers' list! Congratulations! How does it feel to be ranked in the top 10 alongside some of the electronic music industry's top artists including Don Diablo, Diplo, Tiësto and Oliver Heldens?
Leandro: I can still hardly believe it! I worked very hard in the studio all year (the unfortunate circumstances have helped me to produce more) and beautiful tracks came out, supported by my colleagues who liked and played them a lot. I saw the support coming in from fellow DJs but never thought that I would rank that highly!
AL365: What would you say has helped your career secure this spot on the list?
Leandro: Consistency is the key for sure! Hard work always pays off and a secret to this competitive music world is to not give when you receive a 'no', and at the same time, not to be too happy and get complacent when you receive a 'yes'.
AL365: Is there anyone you would like to personally thank for this glorious achievement?
Leandro: My team! Origami management, who are like a family to me, and all of the DJs who support my music every day!
AL365: Among those in the list, which fellow DJs and producers you think will have the potential to go even further in their career? 
Leandro: Milk Bar is an Italian project and the guys are working very well! I'm sure they will have a lot of success so be sure to check them out!
AL365: Let's talk about your newest release 'Breathe'. The house tune is very groovy. How was the creative process like behind the track?
Leandro: Let me start from the end; for the release of 'Breathe', we found Altra Moda, a label I've been aiming to release with for a long time. It was great to be able to collaborate with them for this single. There was a continuous exchange of ideas, tools and stems. Rion S wrote the melody, Matt Kerley knocked out a structure and I closed the track by adding my groove. It was a really fun process!
AL365: For the song, you've collaborated with producer Matt Kerley and Rion S for vocals. How was the experience like working with them and what new skills have they brought to the table?
Leandro: We actually met on Instagram to begin with! Matt has been sending me his music for quite some time and I've always really appreciated his work. When he sent me the idea to collaborate on 'Breathe', I immediately accepted and was super excited about the project. I believe the track is the perfect fusion of our musical tastes and styles.
AL365: As the world continues to adapt to the ongoing pandemic, how has COVID-19 affected you this year?
Leandro: It's been really crazy year for everyone and I've really missed travelling, meeting new people and discovering how the music business works around the world. I also miss the adrenaline before getting on stage and the challenge of having to read the crowd and understand them – I just really miss touring in general!
AL365: How did you manage to power through the year?
Leandro: It is important not to give up during these hard times and we should be able to turn this negative into creative impulse. I've been spending a lot of time in the studio this year and am grateful for the time I've had to dedicate to my productions.
AL365: Apart from making onto the list, what are some other memorable highlights for you this year? 
Leandro: I think I had two best tracks from 2020 – 'Because Of You', released on Spinnin Records and 'Big Flex' which was via Nyx/Future House Music. Both have given me a lot of satisfaction because they've received enormous support and have been played a lot on the radio.
AL365: Do you have tips for aspiring producers who are hoping to make it big one day?
Leandro: The key to success in my opinion, is balance, consistency in the studio and endless creativity. You need to be able to portray a good flesh of personality in your music to stand out and have the determination and drive to promote it as much as you can.
AL365: What else do you have in store for the rest of this year?
Leandro: I already have a follow up track to 'Breathe' lined up with Rion S and there will be more exciting projects being released next year. This collaboration will be released on my own label Black Lizard Records next month on December 18th, which also happens to be my Birthday! Moreover, my remix for Rocket Penguin will be released on Ultra Music soon.
AL365: What do you have lined up for 2021?
Leandro: I'm producing a lot at the moment so there will be a lot of music coming out next year. I really can't wait to go back to the live shows though and am hoping there may be the possibility to tour Asia.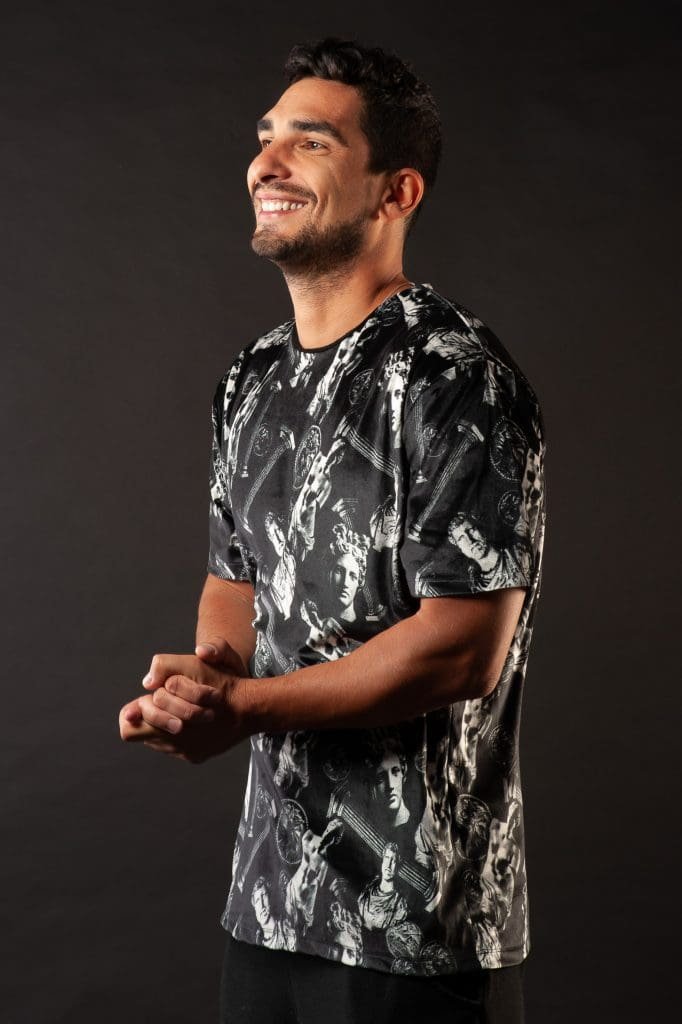 AL365: Who would you like to collaborate in the future?
Leandro: David Guetta for sure! I really admire his work over the years and it always amazes me how he's able to produce music to fit the times whilst always staying true to his personal style.
AL365: Anything you would like to say to your fans in Asia as they continue to adapt in an ever-changing world during these crazy times?
Leandro: Stay strong everyone! I can't wait to meet you all in person! Stay up to date with my upcoming music and shows via my socials.
Have something to add? Tell us!