It's one of those Fridays again, ladies and lads, those Fridays artists are dropping their albums and getting us all so excited we don't know which to sit through first. To your left there's Coldplay, then there's The Kooks remixing their hits on your right. But, obviously, we're not here to talk about them…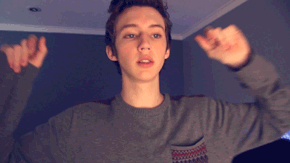 Today is all about Troye Sivan's Blue Neighbourhood! You might've just discovered its lead single "Wild" and its follow-up "Fools" on the radio but these dreamy, ear-candy, pop-synth tracks by no means mark the first time that Troye's in the limelight. For the social media-savvy generation, he's more than a familiar face. Spending his teenage years uploading video blogs on his YouTube channel TroyeSivan18, he's gained over 3.6 million subscribers in less than 3 years. His 2014 EP TRXYE also went no.1 on iTunes in 50 countries and peaked at no.5 on Billboard Hot 200. If you're already impressed, we say, take a 

Happy Little chill pill

and get your feels tank refilled because there are plenty more you need to know about him and love him for.
1. What you think is his last name, Sivan, is in fact his middle name, which is Hebrew for June, his birth month. His last name is actually Mellet.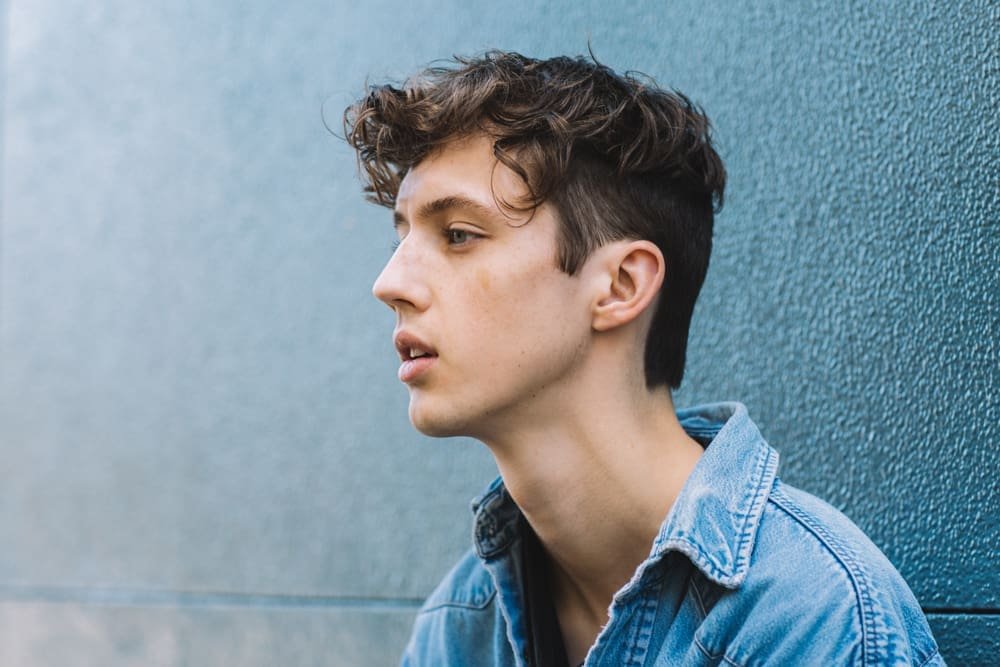 2. The Mellets are a Jewish household. They used to live in South Africa, where Troye was born, then moved to Australia when he was 2.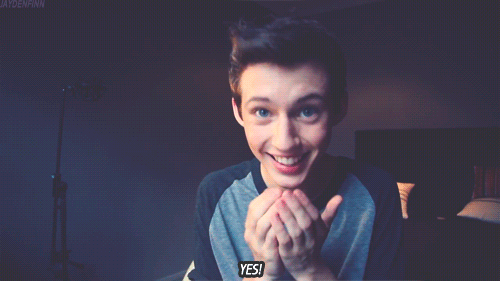 3. Troye has always wanted to pursue a career in the arts. At the age of 12, he starred as Oliver Twist in a local production of Oliver! He would then go on to win the lead role in the Spud film trilogy adapted from the 2005 novel of the same name. As the production took place in South Africa, the films gave Troye the chance to reconnect with what was once home.
Fun fact: in Spud 3, he's also joined by fellow YouTuber Caspar Lee.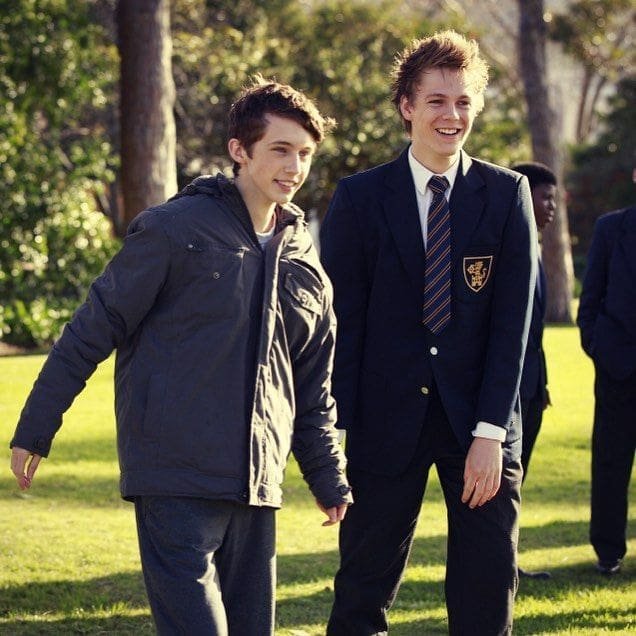 4. He also played young Logan (Hugh Jackman) in the movie X-Men Origins: Wolverine. 
Didn't see this one coming, did you?
5. Before he signed with a major label like EMI Music Australia, he created his own opportunities. With his fanbase on YouTube continuing to grow, he knew he had a platform he could share his creativity and so he did.
https://www.youtube.com/watch?v=gYsj_whblrs
In 2012 and 2013 he wrote and sang musical recaps of all the ~important~ moments in pop culture. And they're so catchy we would even get them on iTunes.
6. He also recorded a song inspired by the book and film The Fault in Our Stars for charity. All proceeds made went to the Princess Margaret Hospital Foundation, whose facilities treat children and adolescent patients across Western Australia.
7. Because of his genuine good self and many heart-to-heart uploads and hilarious collabs, he's now a YouTube royalty.
And who else to reign the Internet with but his best friend Tyler Oakley? This video here also won Choice Web Collaboration at the Teen Choice Awards 2014. Yep, there's an award for that now.
8. Troye is openly gay.
On August 7, 2013 he uploaded a coming out video "because on August 7, 2010 I told my family that I am gay," he says, eyes on the camera. "And now on August 7, 2013, I want you guys to know that I'm gay." A person's sexual orientation shouldn't be a biggie or something they owe to the public but Troye sees there's a value in giving back and standing up for the LGBTQ community, and simply being counted.
9. Being a cupcake that he is, he felt absolutely gutted after having to cancel two shows in Australia due to acute laryngitis (*BRB Googling*) which made him too ill to sing. Read his apologetic letter on Tumblr here.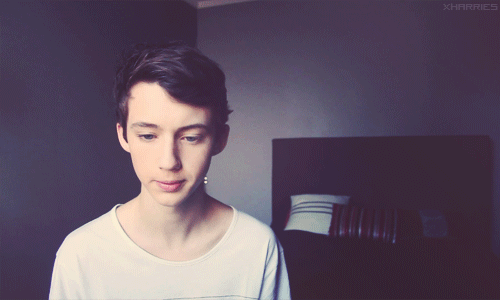 10. He once made Adele "proper[ly] cried". Unintentionally, of course. The British songstress was sent a clip of the audience at Troye's show singing "Hello". It's safe to say she was overwhelmed seeing from this tweet.
Got sent this from Troye Sivan's gig last night. It gave me chills ❤️ pic.twitter.com/4HGPKP2eVS

— Adele (@Adele) November 5, 2015
See her pretty much freak out again about the incident in this video.
11. Troye collaborated with Zedd on a track called "Papercut" which was featured on the Russian-German DJ's album True Colors. Have a listen here:
12. He was all ~Grammys & Chill~ with Sam Smith on the night of the ceremony. "I'd met Sam Smith before and we kinda like became mates a little bit," Troye told Concrete Journal. "So I spent a lot of Grammy night just hanging out with him, and we went to a party that was full of everyone that I had ever listened to growing up."
Sam Smith took the bromance to another level when he posted a picture on Instagram in support for Troye's EP. We quote, "My boy @troyesivan his voice does things to my body."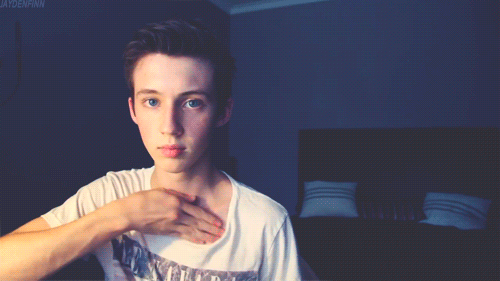 Same, Sam. Same.
13. He was named one of "25 Most Influential Teens of 2014" by Time Magazine. And this year he won GQ's Breakthrough Solo Artist Award and BBC Radio 1's Alternative Teen Award.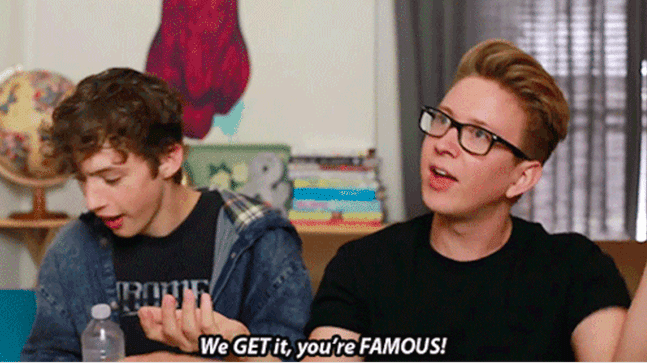 Lolz.
Now, there are many around the world who've already pinned Troye Sivan's unique sound as the voice of a generation. But even when Adele, Sam Smith or Taylor Swift are raving about his songs, it still wouldn't mean much if you didn't give them a listen yourself. We did and we think he's definitely one to look out for. You can stream or purchase Blue Neighbourhood on iTunes now.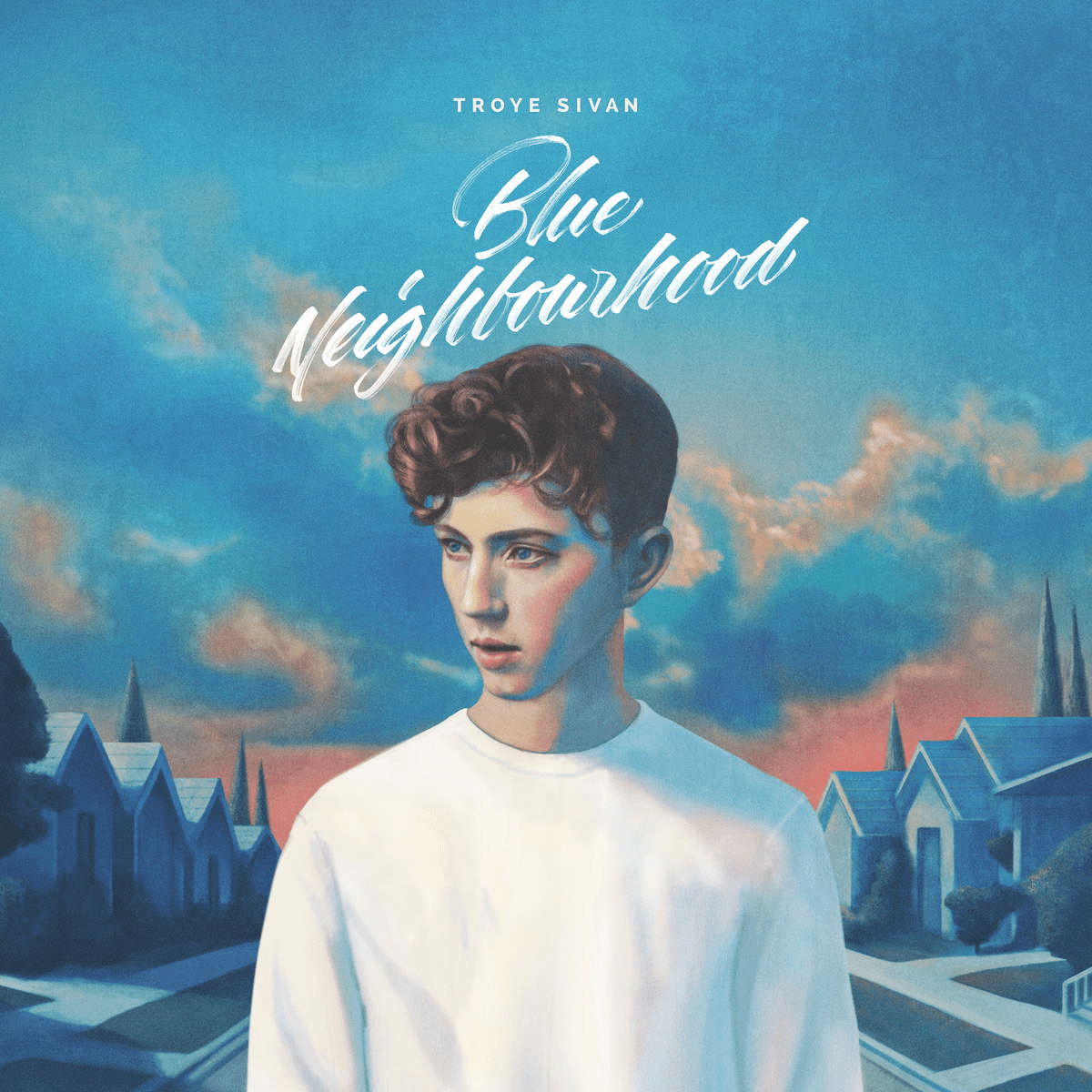 Have something to add? Tell us!