One of Thailand's leading EDM fiestas 808 Festival announced a new location and second phase lineup for its upcoming fourth edition.
After confirmed their original dates earlier this month, the promoter released a statement yesterday the festival will take place at Nongnooch Pattaya Garden and Resort, Pattaya, a move from Oasis Arena @ Show DC in Bangkok initially announced.
See also: The world's biggest dance party Don't Let Daddy Know is coming to Thailand
The change came as a surprise for the majority of festival-goers based in Bangkok, who now have to think about making trip to the resort town south-east of the capital for the two-day electronic event.
The 808 team cites their determined attempt to deliver a high quality event and asks fans for understanding: "We sincerely regret and apologize for any inconvenience that this change may may cause and hope that our fans will sympathize with us as we continue to work hard to put this event together to make it a memorable experience."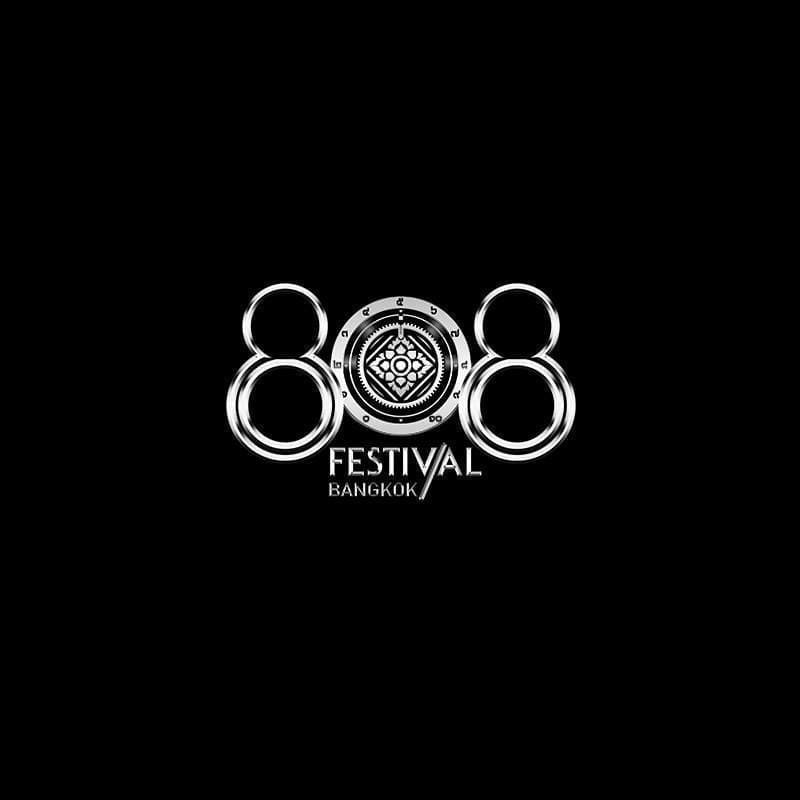 Refunds are available for ticket holders who won't be able to attend. See here for details.
Together with the location change announcement, 808 Festival revealed their much-anticipated second phase lineup, which includes festival favourites Zedd and Dillon Francis, Dutch duo W&W, and Israeli dubstepper Bongore.
See also: ZoukOut 2016's complete lineup is here and it's a sight to see
These eye-popping additions are joining the previously announced headliners Carnage and Hardwell, as well as support acts like MaRLo and Valentino Khan.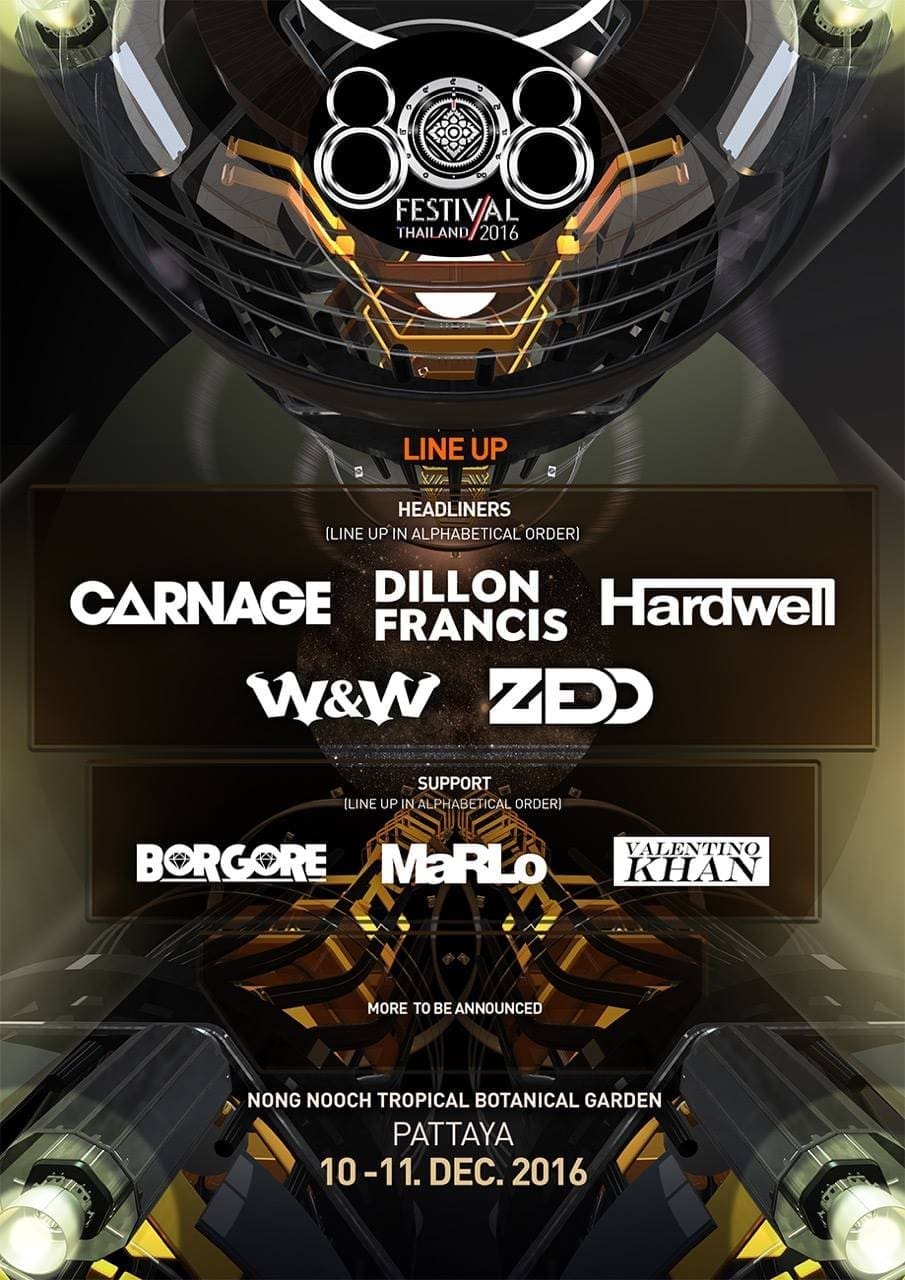 The names on the above poster aren't enough, however, as there will be phase three of the lineup. And according to 808 Festival themselves, it's going to be even more impressive. Stay tuned for more updates!
Have something to add? Tell us!