Call it magic and call it true! After weeks of speculation, it's finally confirmed that Coldplay are coming to Bangkok for their A Head Full of Dreams Asia Tour.
Following Coldplay's Internet-breaking announcement of five Asia dates earlier this month, an anonymous source confirmed to AsiaLive365 the British quartet will be performing at Bangkok's Rajamangala Stadium either on April 7 or 8, 2017.
See also: Yellowcard to round up two decades of career with final shows in Asia
This will be Chris Martin and Co.'s return to the Southeast Asian country in almost thirteen years. Thai fans last saw them play the Impact Arena Muang Thong Thani in 2003 for A Rush of Blood to the Head Tour.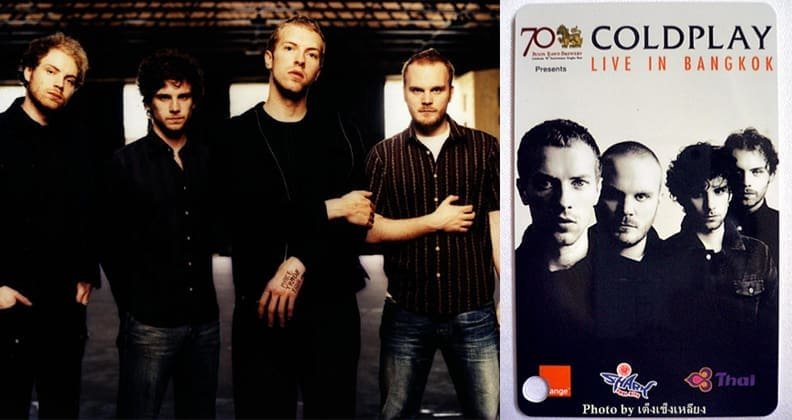 To say it's about time would be downplaying it: ever since the arena debut, Coldplay have released five more No. 1 albums and amassed generations of new fans, some of whom have already booked a flight to their neighbouring countries for the concert.
For those who have been thinking about travelling, there's no need for so much physical work now – the only battle to fight will depend on your fingertips and Internet speed alone.
See also: Don't Ever Stop Believing: Journey are touring Southeast Asia in 2017
Tickets, as almost always, will be up for grabs through Thai Ticket Major. Sale date and price details are expected to be revealed tomorrow (November 24).
In equally exciting news, November 24 will be a big day for Coldplay fans in the Philippines and Singapore: tickets to the Manila show will go on sale for the first time through SM Tickets and Singapore can expect some big news from Live Nation Singapore at 10AM local time.
While many are hoping for additional tickets to the 40,000 sold out this past week, our source said the announcement will likely be about the addition of a second show, which will make Singapore the only stop in Southeast Asia to host A Head Full of Dreams concerts back-to-back.
Ah, which will it be? Tomorrow can't come soon enough. We'll keep you updated as soon as official announcements are made.
---
Update (Nov 24, 1.11AM): Thai Ticket Major took to Facebook to confirm Coldplay's Bangkok concert will take place on April 7, 2017 at Rajamangala Stadium. Tickets start at THB1,800 and will be on sale December 16 onwards through TTM's website, all its outlet and hotline +66 2 262 3838. Citi card members can buy pre-sale tickets from December 10-12 through all platforms.
---
Update (Nov 24, 9AM): Coldplay confirmed on Twitter this morning the addition of a Bangkok concert (April 7) and second Singapore date (March 31) to the upcoming Asian leg of their tour.
JUST ANNOUNCED: Bangkok date and second Singapore show added to the upcoming March/April 2017 Asian leg of #AHFODtour! A pic.twitter.com/JTKCGmxzqm

— Coldplay (@coldplay) November 24, 2016
Singapore tickets will be available November 25, 10AM local time through SportshubTix.sg, hotline +65 3158 7888, and at Sports Hub Tix Box Office at Kallang Wave Mall and all SingPost outlets. Fans will also be able to purchase tickets to the April 1 show, for which 2,200 tickets for CAT 5 (Standing Pen A) and 1,000 tickets for CAT 6 (Standing Pen B) have been added.
Have something to add? Tell us!