Just when you think early 2017 won't get any more noughties – with the upcoming Asia dates from Yellowcard, Goo Goo Dolls and Coldplay – it turns out Hoobastank, too, are coming to this corner of the world.
And the Reason (hah!) is that the American rock band is revealed as the final act billed for IMC Live's Rock On! 2017, Singapore's biggest New Year's Eve countdown concert, happening on December 31 at The Float @ Marina Bay.
See also: Yellowcard to round up two decades of career with final shows in Asia
Hoobastank are the other international act joining Alicia Keys at the highly anticipated countdown party. The concert will also feature Asian artists Rainie Yang, Penny Tai, Kenji Wu, Shin, Eric Chou, Joi Chua, Chriz Tong, Shirlyn & The UnXpected, Gilded Edge, and Ferlyn G.
Beside music across genres and regions, fans and partygoers will enjoy spectacular fireworks to welcome the arrival of 2017.
Tickets, priced at SGD48, SGD68, SGD118, SGD158, SGD218, will be available on November 18 through ApacTix.com, SingPost Office islandwide, and hotline (65) 3158-8588.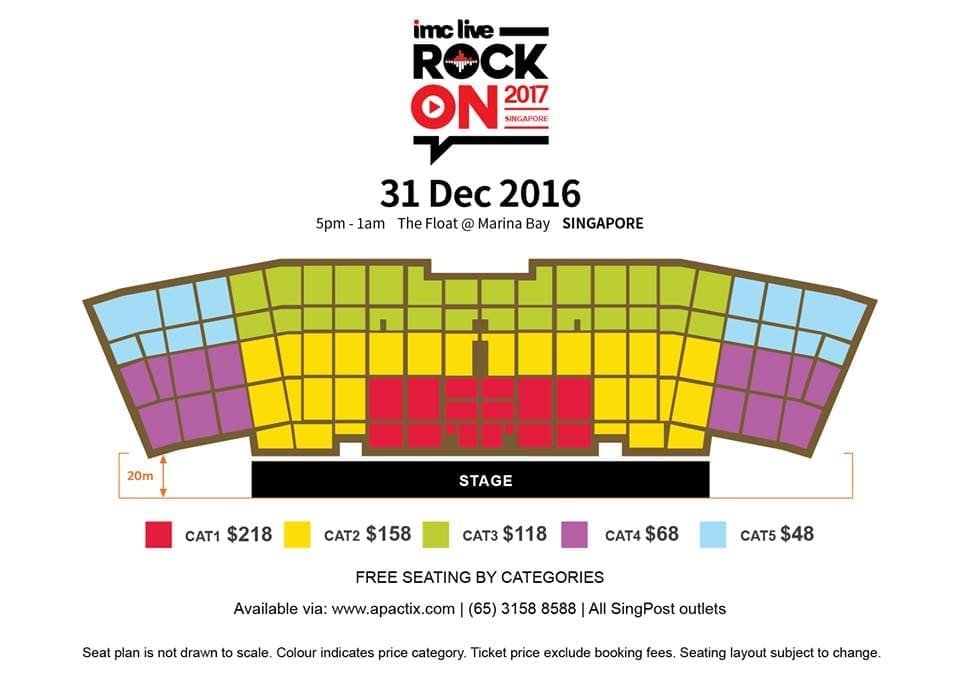 Formed in 1994 in Southern California, Hoobastank are best known for radio hits like "Running in the Dark", "Crawling in the Dark" and "The Reason". The latter was nominated for Song of the Year at the Grammy Awards after reaching No. 2 on the Billboard Hot 100 and spending 21 consecutive weeks at the top of Canadian charts, setting a new record for most weeks at No. 1.
See also: Explosions in the Sky are returning to Singapore in early 2017
The band released their fifth and latest studio album Fight Or Flight in September 2012.
Until New Year's Eve arrives, let's revisit this 2003 favourite you go back to on YouTube every once in a while.
Have something to add? Tell us!