Offroad announced their mini concert Horizon: The First Mini-Concert 2016 in Manila as they're wrapping up a month-long journey in the Philippines.
Offroad's promotional trip and their first-ever fan meeting held on October 14 at the Korean Cultural Centre have proven a success so Offroad is giving back to their fans, aka OASIS, with a special live performance before they leave.
See also: SHINee reveal first international stop of SHINee World V Tour
Presented by ShowBT Philippines Corp, Horizon: The First Mini-Concert 2016 is taking place this October 27 at Teatrino, Promenade.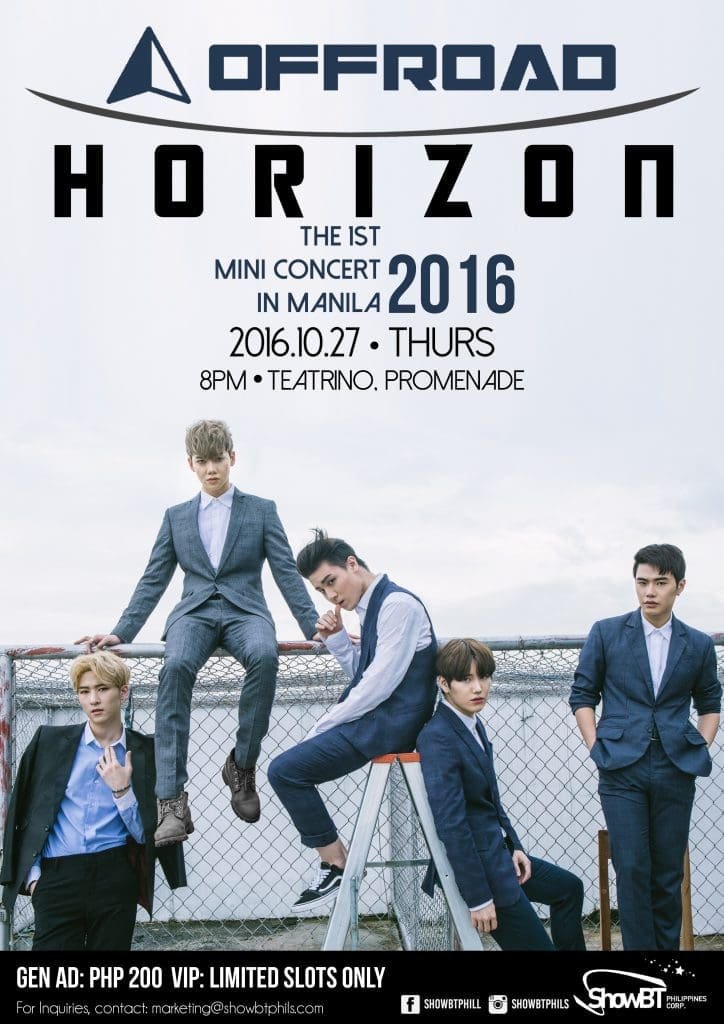 General admission is only PHP200. For limited VIP tickets and inquiries, please contact [email protected].
See also: BTOB's Manila first fan meeting postponed to January 2017
Come catch Harang, Rio, Habin, Kino, and Daewon for a night full of surprises and entertainment. In the meantime, here's their hit single "Head Banging".
https://www.youtube.com/watch?v=HG9oP35QZlA
Have something to add? Tell us!