K-pop boy band SHINee revealed the first international stop of the upcoming SHINee World V Tour: Indonesia.
The five-member pop dance group announced yesterday they're bringing the fifth world tour to Jakarta on Saturday, November 12 at the Jakarta International Expo (JIExpo).
See also: SHINee and CNBLUE to lead this star-studded K-pop concert in Manila
Brought to you by Dream Maker Entertainment crowd sourcing platform MyMusicTaste, the concert tour will be in support of SHINee's latest Korean studio album 1 of 1, which was released earlier this month.
Ticket information will be announced later this week. TasteMakers, or fans who've "made" the concert possible through MyMusicTaste will receive a 15% discount on their tickets for their participation.
If you didn't cast your vote, no worries, you can still do until October 20 to get an exclusive discount.
See also: Filipino fans can now see and meet K-pop group BTOB for less
MyMusicTaste will release detailed information about TasteMaker benefits this week via their registered email and phone number. Stay tuned as we bring you the latest updates.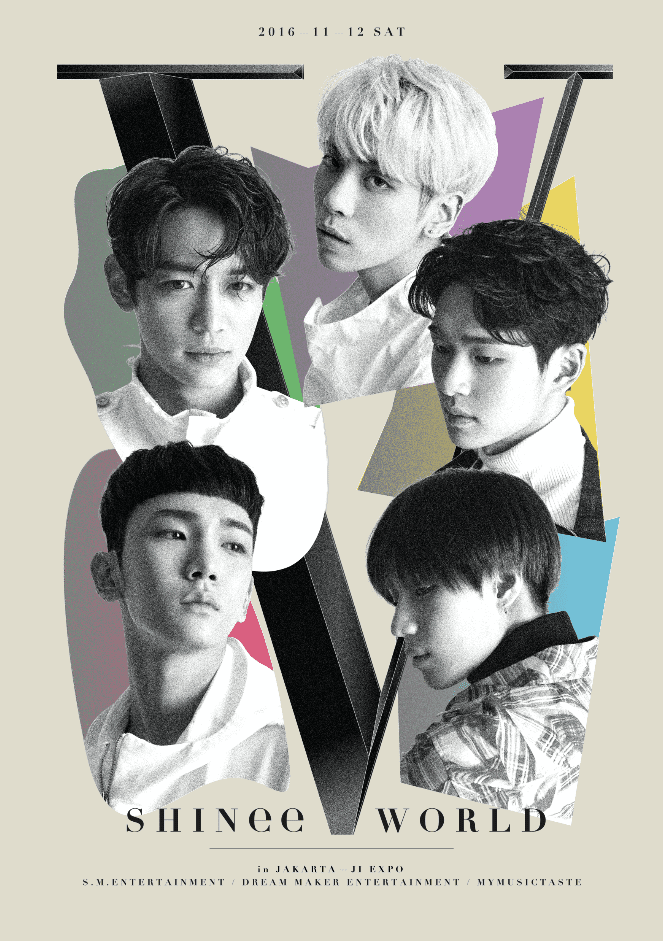 In the mean time, follow MyMusicTaste on Facebook and Twitter, and check out SHINee's eye-popping retro music video for title single "1 of 1".
Have something to add? Tell us!