It takes a lot to be a Justin Bieber fan these days.
First the singer cancelled all his meet and greets during the Purpose World Tour, then he told people he would no longer stop for photos because it makes him feel like a "zoo animal".
See also: 8 Craziest Production Riders of Your Favourite Artists
Up next on the list of things the Biebs won't do: listen to his fans scream.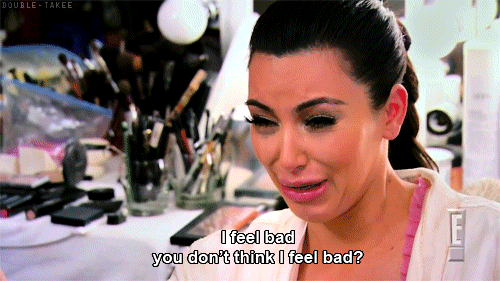 During a show on Monday night in Birmingham, England, the "Let Me Love You" singer stopped the crowd to ask for a "favour".
"Can you guys just relax for about two seconds?" he's heard saying in a fan video, after being interrupted by roaring screams while telling a story. "I get it, I get it, but I'm like two feet away from you. And I can hear you. I appreciate all the love, it's amazing. But can you show it in a different way? Screaming is just so obnoxious."
why do people get mad when Justin asks if they can stop screaming so he can talk 🙄 pic.twitter.com/bKmzNVeb5v

— Justin Bieber (@bieberinmypants) October 19, 2016
"I get it, it's been in our blood and it's ingrained. You go to a concert and you scream and stuff," he added. "But if you could just scream after the song, enjoy the song, and then take a chill pill for a second and listen to me speak. I don't feel like I'm being heard sometimes, and it gets a little frustrating. When I'm speaking, can you guys not scream at the top of your lungs?"
See also: 9 Epic Tours Rumoured to Come to Southeast Asia in late 2016-2017
After the screams – and boos – had died down and the crowd had agreed to "hear" the pop star, Bieber went on to say how he's been having a hard time being away from his family and friends.
Have something to add? Tell us!