Hong Kong's eco-conscious underground music festival Shi Fu Miz is coming back in its third year with a new location and a packed lineup.
Shi Fu Miz 2018 is slated for Saturday-Sunday October 27-28 at the peaceful Sai Yuen Farm on Cheung Chau Island, a move from last year's Lifebase on Lantau.
See also: UNITE With Tomorrowland Taiwan 2018 livestream lineup revealed: Afrojack, NERVO, Don Diablo
Responsible for Saturday's entertainment are Fufu and the Gang, Youry, Boogie G, Glenn Underground, Skatebård, Bradley Zero, sauce81 (live), DJ Bowlcut, Le Camion Bazar, and Roy C. Malig, while DJs Hibiya Line, ROAM Selectors, Kodäma, Josey Rebelle, Mr. Ho and La Mamie's and more are taking over on Sunday.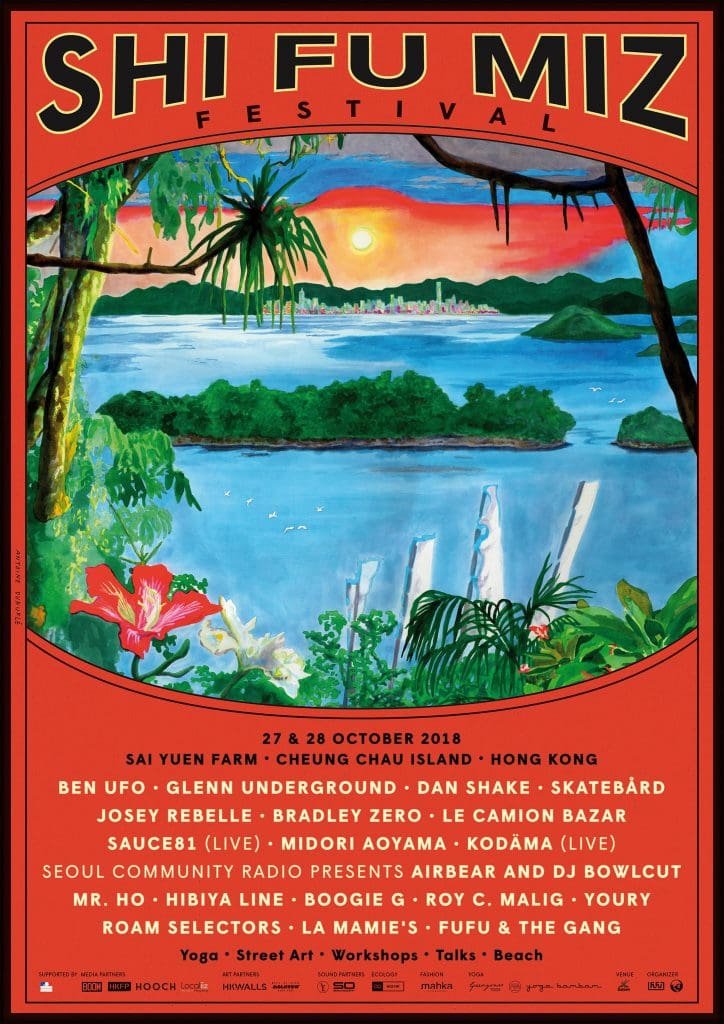 Per yesteryear, event-goers will be treated to street art, well-being workshops and thought-provoking talks on eco subjects. What's more, they can opt in a beach cleaning session (free beer will be rewarded) and help the festival stay green by using the E'Cup and bio-degradable straws, and fill their own water bottle from fountains provided.
See also: Sensation Thailand and Singapore 2018: Everything You Need To Know
Advanced tickets now available on Eventbrite, going at HKD380 (one-day pass) and HKD680 (two-day pass). Camping packages are also on the cards, starting at HKD900 for three people. Free access for children at the age of 12 and under. For transportation and access information, head to Shi Fu Miz.
A music and art brainchild of Hong Kong-based creative agency FuFu and French music collective La Mamie's, Shi Fu Miz Festival debuted in 2016 to offer modern and original cultural activities.
Have something to add? Tell us!