Held over the course of two days last weekend at the idyllic island of Koh Tao, Back 2 the Groove Festival offered hours of groovy tunes paired with amazing views.
The Koh Tao resort sat at one of the highest points on the island, allowing us to bliss out and take in the nature. The first day's set began as early as noon on Saturday and it afforded us a full day of lounging to the very idyllic and chilled out sets by the likes of Naphtaline (France) and Takamichi (Japan). I meandered around the edge of the resort and looked out at the paradise around me; the sun shone and shimmered on the surface of the pool and looking beyond the infinity pool edge, at the stillness of the sea. Then lo and behold, a rainbow swept across the sky as the crowd moved rhythmically to the Balearic beats of Alex Imix's (Russia) set.
The post-sunset session changed the scenery as a storm began to brew in the distance. This was the prime spot for listening to the Thai songstress Rasmee Isan Soul as she led us through her unique style that blends traditional Mo Lam and Khmer folk 'jariang', along with Western and African music. Rasmee delivered a soulful rendition of her music, accompanied by the traditional khene mouth organ that enhanced her vocal leaps and quivers.
The storm loomed menacingly, but it didn't give way during Boogie G's (Switzerland) disco, neo-Italo, house set. The mass of bodies on the dancefloor was at its greatest when suddenly, the rain did eventually peal down amid-Superstar Panda's (Thailand) deep house, tech house progressive set. At first, we ran for cover, then feeling braver, we stepped back out, with some even removing their shoes in wild abandon.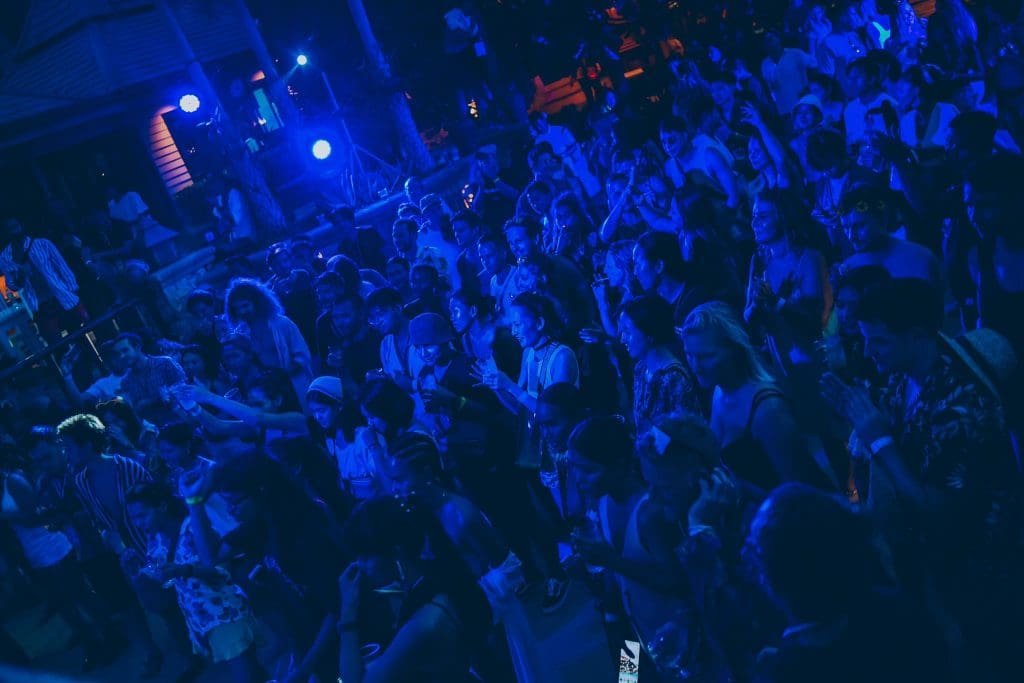 The Sunday session started a little later with a sensible 2pm start. Perfect for the partygoers that were a little worse for wear from the previous night's jubilations. The daytime vibes came from the two homegrown Thai DJs Jakkawan and then Junesis.
NK Chan's (Japan) groovy house set ushered us through the transformation from day into night with his sunset session. As the name implies, Jazzie C (France) jazzed things up for us by bringing us an eclectic mix of house and techno classic tracks. Koish (Germany) took things up a notch with his electro, minimal house and obscure sounds from the 90's.
The culmination of the night was the climatic back2back rotation of each of the DJs. I gazed out at the same familiar faces. Many had made the long arduous trip over from Bangkok. It was a testament to the popularity and appeal attained by the organisers- TAO, Exodus Events, Ko Tao Resort, Iconic Studio, and Kandoo.
5/5
Cover photo by: Pavel V. Khon
Special thanks to QC Communications
Have something to add? Tell us!