Hold on to your seats: Wu-Tang Clan, aka the most influential hip-hop group of the 90's, are coming to Bangkok.
A rep from local promoter Godzillionaire Entertainment confirmed today "members" of the legendary New York crew will be helming Golden Axe Festival which takes place on Friday-Saturday, May 19-20.
See also: Ummet Ozcan to make Thai festival debut at North Fest 2017
We still don't know where or what kind of genre event it's set out to be (if it is) but we're most likely looking at a hip-hop/dance festival given the promoter's CV, which includes Axtone Stage Live in Bangkok and White Culture Yangon.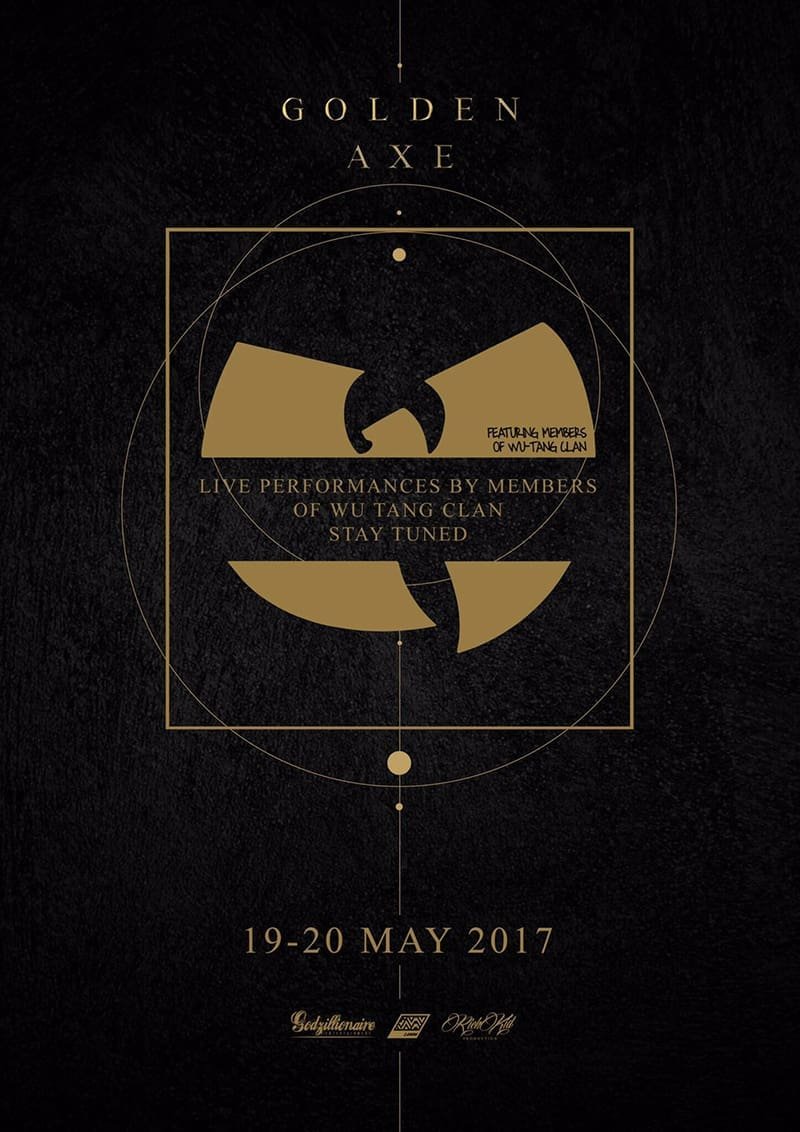 And it's already generating online buzz with the mic-dropping headliner announcement – from people commenting "wu tang clan????? let's gooooooooo" to "I only know one song but holy fuck".
See also: 2017's 17 most anticipated concerts and festivals in Southeast Asia
The to-be-named Wu-Tang Clan MCs won't be the only ones helming the two-day event. The second half of headliners will be revealed soon.
In the meantime, here's East Coast hip-hop at its best.
---
Update: Tickets are currently available at Event Pop. Early bird general admission tickets go at THB2,900 while VIP tickets are THB3,900. Prices will go up in the following phases. See details in the table below.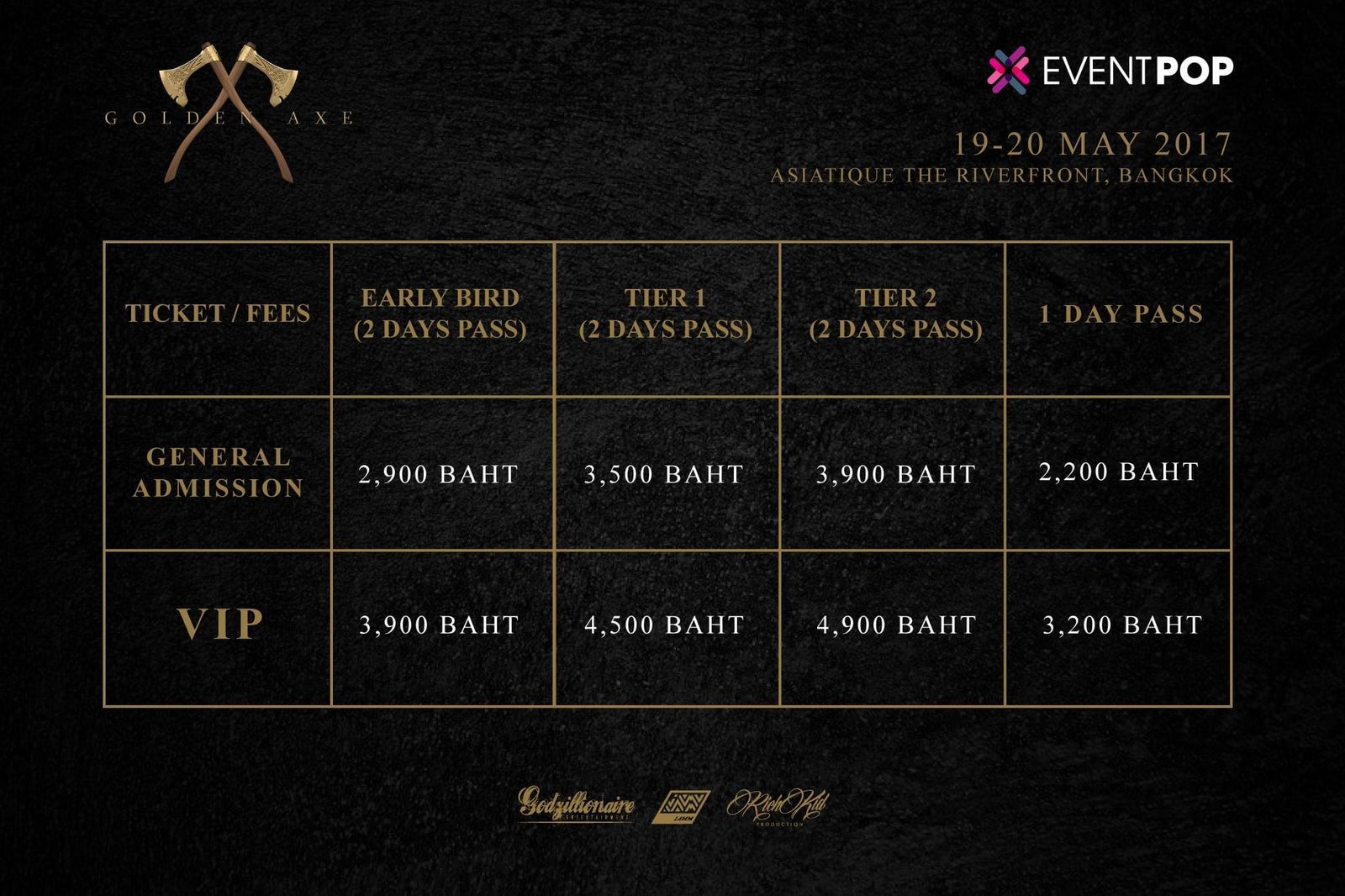 ---
Update (Mar 26): Golden Axe Music Festival has been postponed to a later date. Visit this page for more information.
Have something to add? Tell us!