Alan Walker sure is a busy man.
Beside headlining the first instalment of Vietnam's Ravolution Music Festival and pleasing the crowds Southeast Asia's famed Djarkata Warehouse Project and ZoukOut Singapore, the 19-year-old rising EDM star has confirmed three more shows in Malaysia in December.
See also: 10 Reasons Why You Shouldn't Miss Neverland Manila 2016
The young producer behind this year's hit "Faded" is bringing "Live Your Music presents The Takeover" to Penang, Johor and Kuala Lumpur on December 14, 15 and 16, respectively. See details below.
December 14 – VAC Visit & Cheers 4, Beach St, George Town, Penang. Doors open 8PM
December 15 – Triple X Club, Holiday Plaza, Johor Bahru, Johor. Doors open 8PM
December 16 – Main Room, Zouk Club, Razak, Kuala Lumpur. Doors open 9PM
*At-door fees may alter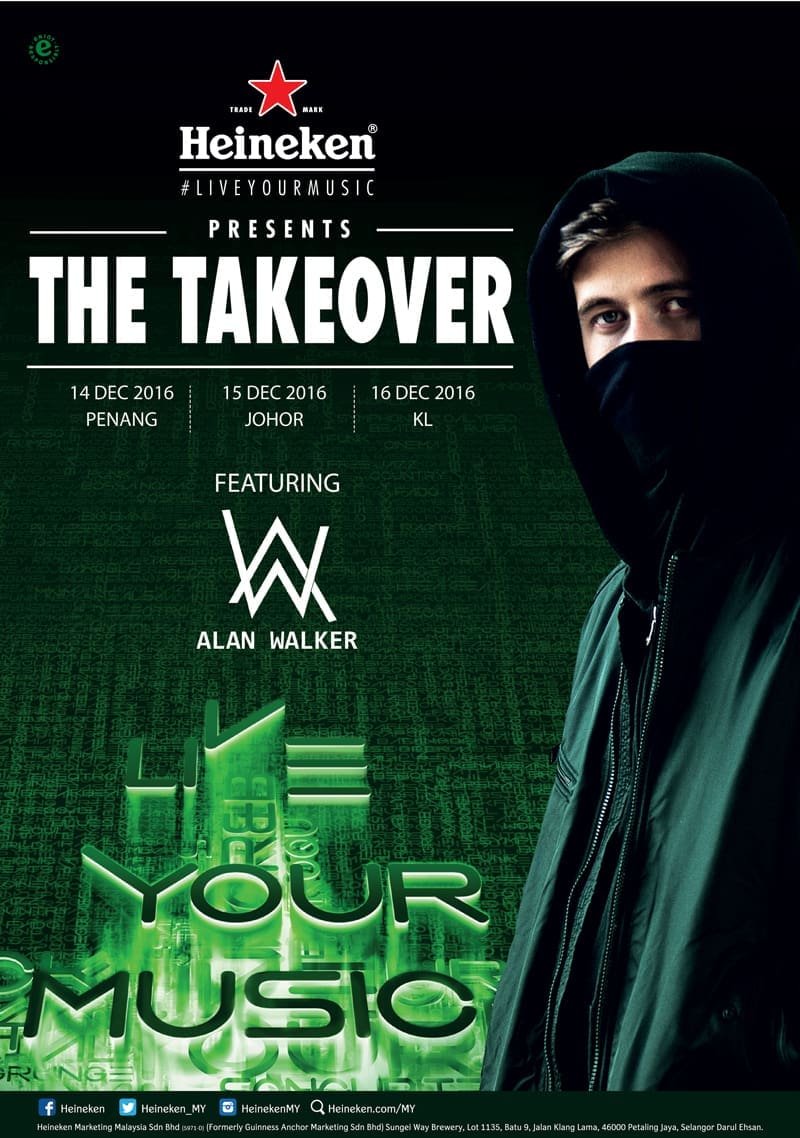 The Takeover is part of Heineken's "Live Your Music" campaign, a series of global all-encompassing light and sound experience built on people's collective passion for music.
See also: This One's For You: David Guetta adds more dates to Unity Tour Asia 2017
Alan Walker is a British-born Norwegian electro-house producer. He rose to international fame with breakthrough single "Faded", which has over 760 million plays on YouTube and been certified platinum in over ten countries. At the age of only 19, Walker was chosen as Sia's official remixer.
Have something to add? Tell us!